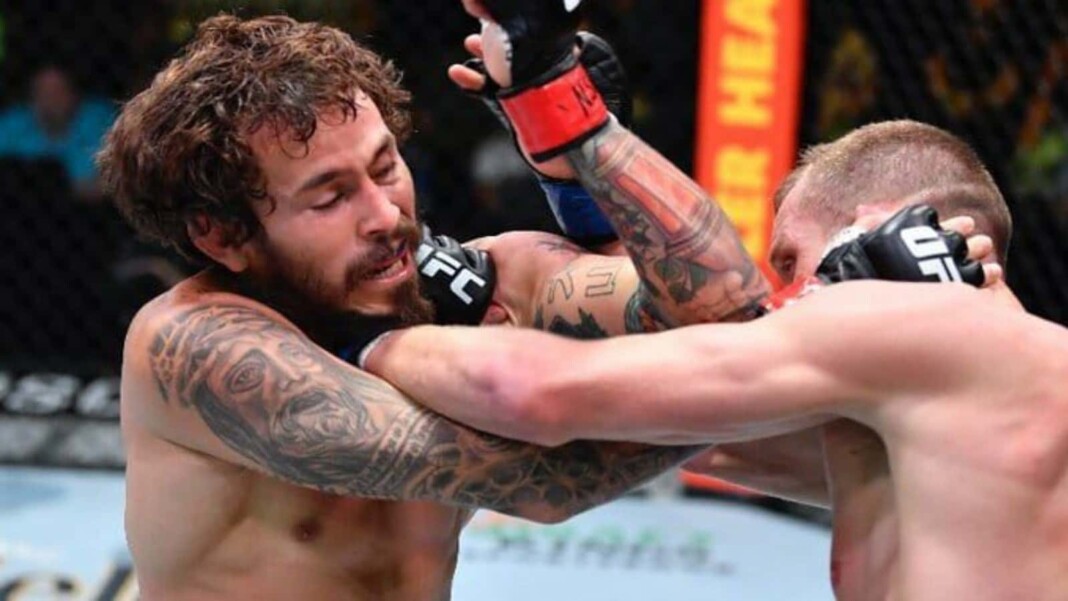 The Bantamweight contest of UFC Vegas 29's fight card featured the fight between number 15th ranked Bantamweight fighter, Marlon Vera entering the Octagon against Davey Grant. Vera stepped into this fight with a loss against the former UFC Featherweight Champion, Jose Aldo.
Grant stepped into this fight with a three fights win streak with his latest win coming to Jonathan Martinez on UFC Fight Night: Muhammad vs Edwards. Both of them faced each other five years ago on UFC Fight Night: Silva vs Bisping where Davey Grant won the fight by a unanimous decision of the judges.
Round 1: Grant landed a early low kick to start the fight and both of them traded jabs. Grant landed some quick shots to the body followed by a spinning back kick. Vera moved well and answered his shots. He blocked a huge right hand and countered. Grant landed shots within his guard from all the directions.
Grant clinched Vera and he landed a knee. Low kicks traded between both and punches exchanged. Grant's right eye showed some damage towards the end of the round.
Round 2: Vera landed a sharp low kick to start the round. He landed a devastating calf kick and Grant's leg showed the mark of that kick. Vera held him in the clinch and landed some elbows straight to his head. Grant's head busted open and blood streamed through it.
Grant took him down and Vera worked on his back. Grant tried to end him with a choke but Vera defended it well and landed some shots right on the face. Great round for Chito Vera.
Marlon Vera turned the fight in his favor after first round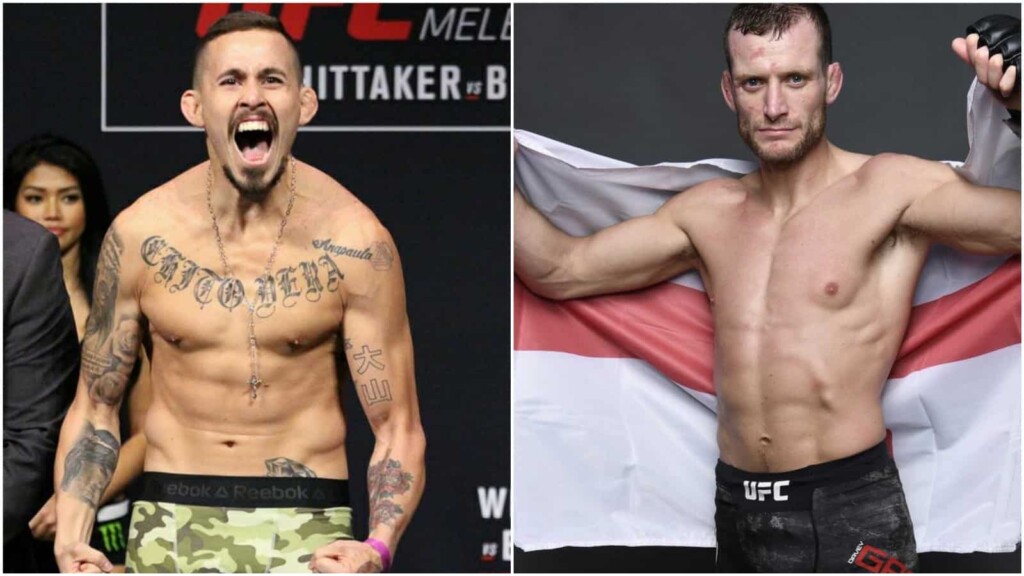 Round 3: Grant landed some punches right at the start of the round. Vera stuffed in and slipped to his back. Grant followed and traded hooks, Vera landed some punches to the body. Knee scored from Vera and Grant's head busted open. Vera took him down to the ground and he worked on his body towards the end of the round.
Result: Marlon Vera def Davey Grant via unanimous decision (29-27, 29-28, 30-26)
Also Read: UFC Vegas 29: Bruno Silva def Wellington Turman via a first-round KO at his UFC debut.