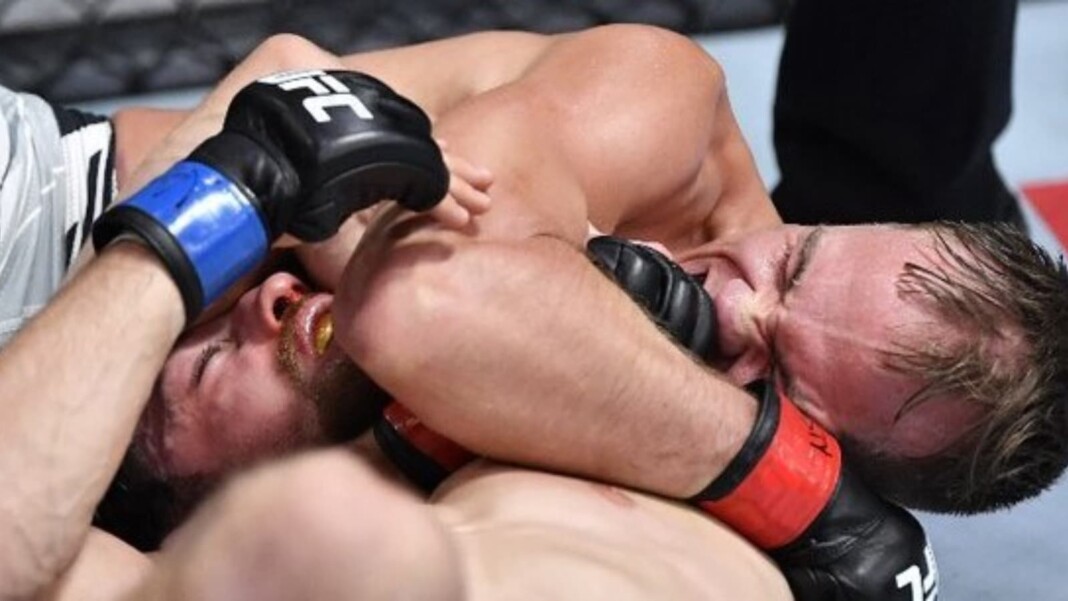 The main card opener of UFC Vegas 40's fight card features the fight between Nate Landwehr and Ludovit Klein. Landwehr made his UFC debut on UFC Fight Night: Blaydes vs Dos Santos against Herbert Burns. He won only one out of his three UFC fights and Nate Landwehr is coming into this fight with a loss against Julian Erosa in his last fight on UFC Fight Night: Blaydes vs Lewis.
Ludovit Klein made his UFC debut against Shane Young at UFC 253. He made an impact on his debut but lost the very second fight against Michael Trizano at UFC on ESPN: Rodriguez vs Waterson. Klein is also stepping into this fight at UFC Vegas 40 with a loss in his last fight.
Round 1: Klein started the fight with a jab followed by leg kicks. Landwehr blocked a high kick and Klein lands a body shot with a kick. He lands one more knee to the body and Landwehr holds him against the cage, Klein continues to land body shots, and Low kicks are traded between both. Landwehr landed a fury of punches just before the horn sounds.
Round 2: Klein lands a nice combination to start the round followed by a kick. Landwehr eats those shots and holds him in the clinch, he holds him against the fence and lands few knees to the body. Klein tries to hand underhook but Landwehr lands a crisp jab and they restart.
Klein tries to secure a takedown but Landwehr grabs his neck. He tries to choke him out with D'Arce but Lendwehr survived and just as the one minute left Landwehr lands elbows followed by jabs.
Nate Landwehr turned the momentum of fight in his favor in second round at UFC Vegas 40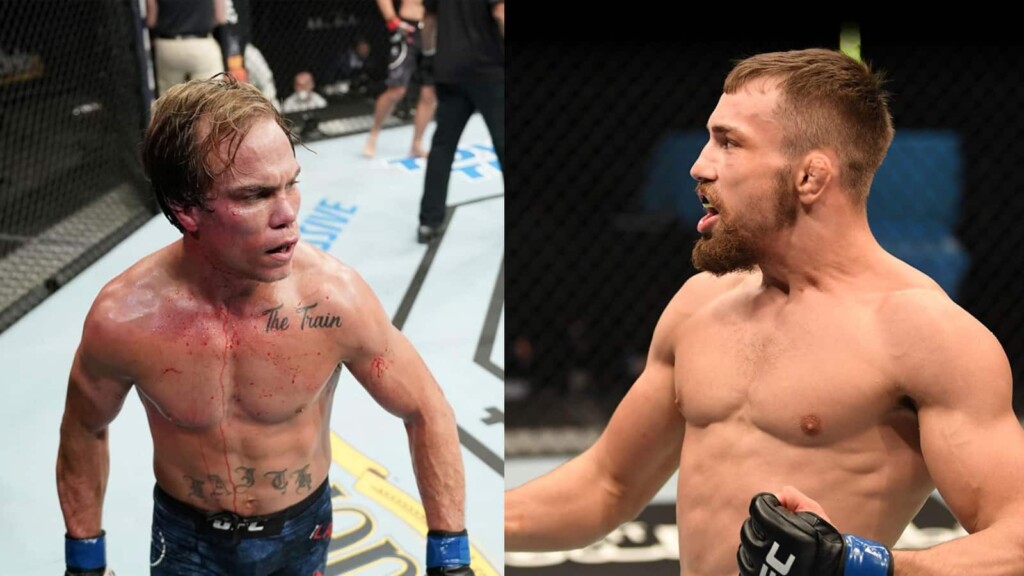 Round 3: Klein lands a jab to start the round and Landwehr again blocks a high kick. Klein lands a nice left hand and Landwehr moves forward and holds him in the clinch, he stays upright and grabs the neck again, he squeezes in and that's it here comes the tap.
Result: Nate Landwehr def Ludovit Klein via Submission (Anaconda Choke) (Round 3, 2:22)
Also Read: UFC Vegas 40: Ladd vs Dumont prelims results.