UFC Vegas 41 ended with a five-round hard-fought war between the middleweights-turned-light-heavyweights Marvin Vettori and Paulo Costa. Vettori won the fight via unanimous decision with all three judges scoring the contest 48-46 in favour of him. Dana White declared Vettori to earn $50,000 as a Performance of the Night bonus. But more importantly, he was all praise for Vettori for stepping and keeping the main event up despite Paulo Costa's troubles with weight cutting.
For those unaware of what happened before the fight night, both Costa and Vettori were scheduled to fight into middleweight, but on the onset of Fight Week, Costa says that he weighed 211 pounds, which was 26 pounds over the 185-186 pounds limit! Then Marvin and Costa agreed for a catchweight bout at 195-pounds, but Costa seemed to be not making that weight too! Finally, both the initial middleweights were now fighting as light-heavyweights weighing 205-pounds at the weigh-ins.
"We couldn't have done it without a guy like Vettori," claims Dana White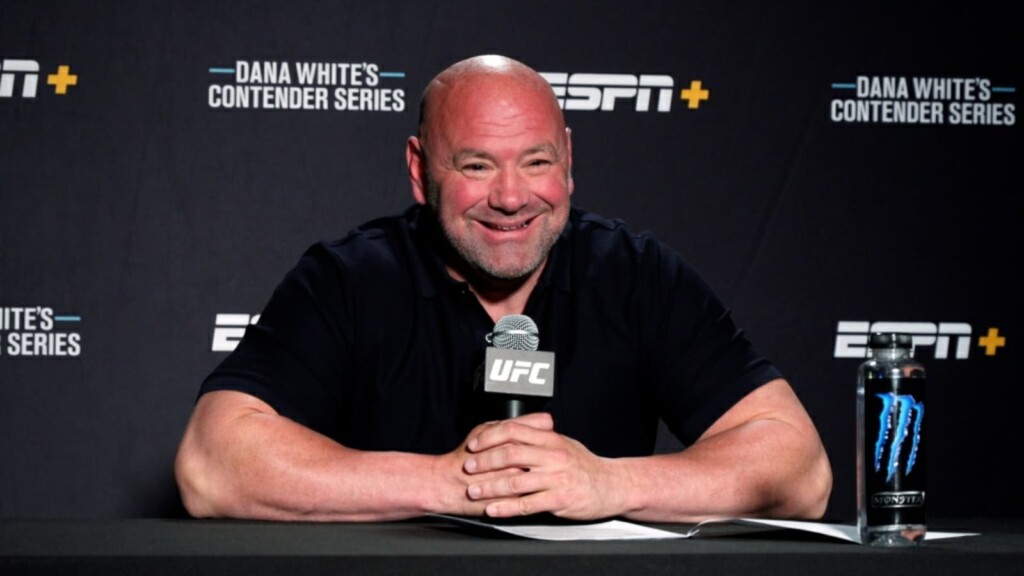 Just three weeks ago, Robbie Lawler was all in praise for keeping the show on with Nick Diaz despite Diaz's team requesting to change weight class right on the fight week. This time, it was Marvin Vettori's turn under the same circumstances and just like Lawler, he didn't disappoint the MMA community, especially his fans, and UFC President Dana White.
"We were trying to keep this fight alive. And make sure that it happened, and we couldn't have done it without a guy like Vettori. Vettori acted like an absolute professional, stud, you know, a guy that's incredible to work with this week that's why this fight happened," said White in the post-event media scrum of UFC Vegas 41.
So far, why Paulo Costa weighed so much above his contracted weight class of 185 is unanswered and even White has no idea about it. On being asked if there were different agreements along the way while making the fight a 195-pound catchweight and then 205-pound light-heavyweight respectively, White answered "Yeah. I mean it started at 85 and we worked our way up to 205. And again, you've to give all the credit to Vettori you know."
"This guy was willing to fight at any weight and he didn't let any of his stuff mess with his head. At the end of the day, you know, it's all about the fight. They both fought their a** off," said White. He also revealed the fight night weights of the fighters was 208 pounds for Vettori and 220 pounds for Paulo Costa.
Finally, White said it again that Vettori was an absolute professional, a stud, and a great guy to work with. This fight earned Marvin Vettori newfound respect and a rise to his fanbase overnight. He will be having strong advocates in the MMA world strongly vouching for his next title shot. As for his opponent Paulo Costa, we might have just seen his title fight last year as the last of him in the middleweight.
Also Read: "Vettori is tough", "Just Wild" – Francis Ngannou, Kayla Harrison and other pros react to Marvin Vettori vs Paulo Costa slugfest at UFC Vegas 41