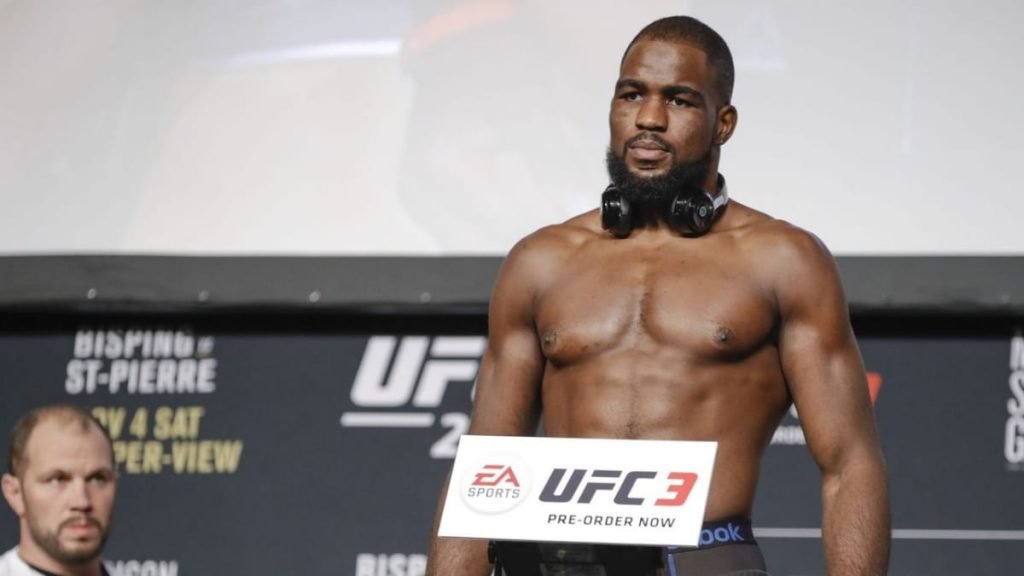 Corey Anderson was 'high flying' with four wins on the trot, until February 15, 2020, when he was stopped by the now light heavyweight champion Jan Blachowicz. Having defeated Glover Texeira, Johnny Walker, all while going on to win four in a row, seemed to boost Anderson's confidence and it also put him in proximity of having a title shot. But, a rejuvenated Jan Blachowicz stopped him. He lost the fight via TKO in the very first round, shattering his confidence and in fact ending his UFC career eventually.
Ever since that loss, Corey Anderson seemed out of sorts and in August he asked for his release from the UFC. He was granted his release and on being released, he immediately signed with Bellator MMA and is now looking forward to his first fight which is scheduled on the 5th of November at Bellator 251. It is to be noted that the fight will be headlining the event.
Corey faces Melvin Manhoef in his Bellator debut
Corey Anderson's first opponent in Bellator will be Surinamese-Dutch MMA veteran Melvin Manhoef. Melvin Manhoef is a highly experienced fighter, he is a former kickboxer as well. Melvin is on a two match win-streak and will be looking to continue it. Having lost only 2 fights in the last five years, he will be backing his impressive knockout power to stop the UFC veteran.
As for Corey who once went by a weird nickname 'Beastin 25/8'- age is definitely on his side as he is fifteen years younger than the aging Manhoef, he also will be putting to use the plethora of experience he gained from fighting in the UFC. And, Corey is immensely capable of carving a career that is more successful than his UFC one. We wish him good luck!
Also Read: Tony Ferguson isn't happy with UFC offering more money to Michael Chandler