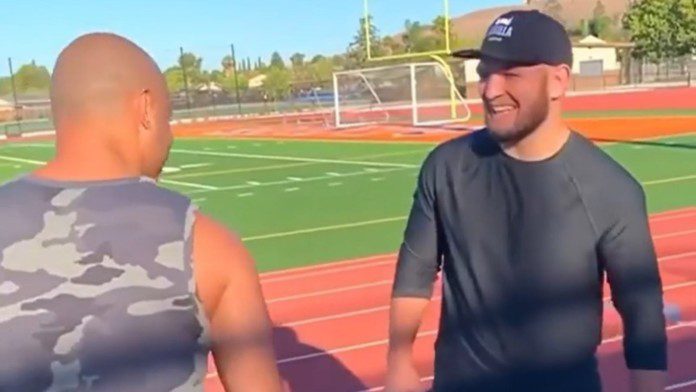 UFC's legendary lightweight champion Khabib Nurmagomedov might have retired from fighting but the Dagestani is still as competitive as ever outside the octagon.
Khabib Nurmagomedov and his team are known to get into friendly competitions. Ali Abdelaziz, the manager of Khabib can never seem to get tired of challenging his champion fighter in challenges. Be it wrestling or a 100-meter dash, Ali wants all the smoke from the former lightweight champion.
A recent upload on the fighter's Instagram shows the two friends challenging each other in a foot race. Khabib captioned the video, "Be ready boy, I'm coming." In the video, Ali seems to challenge Khabib to a sprint when he gets called, "chicken legs" by the Dagestani. Javier Mendez, the coach of AKA is notorious for taking out his phone and recording videos of his gym members getting into a hassle.
Unfortunately for the president of Dominance MMA, his devastating defeat to Khabib was completely filmed by Javier Mendez. Watch the entire video on Khabib's Instagram:
Related Articles: "Tony Ferguson is next in line" – Abdulmanap yearned for son Khabib Nurmagomedov to fight Tony Ferguson before his demise
"Seven figures"- Ali Abdelaziz offers some insight into Kayla Harrison's prospects in the squared circle
Who is Khabib Nurmagomedov's manager Ali Abdelaziz?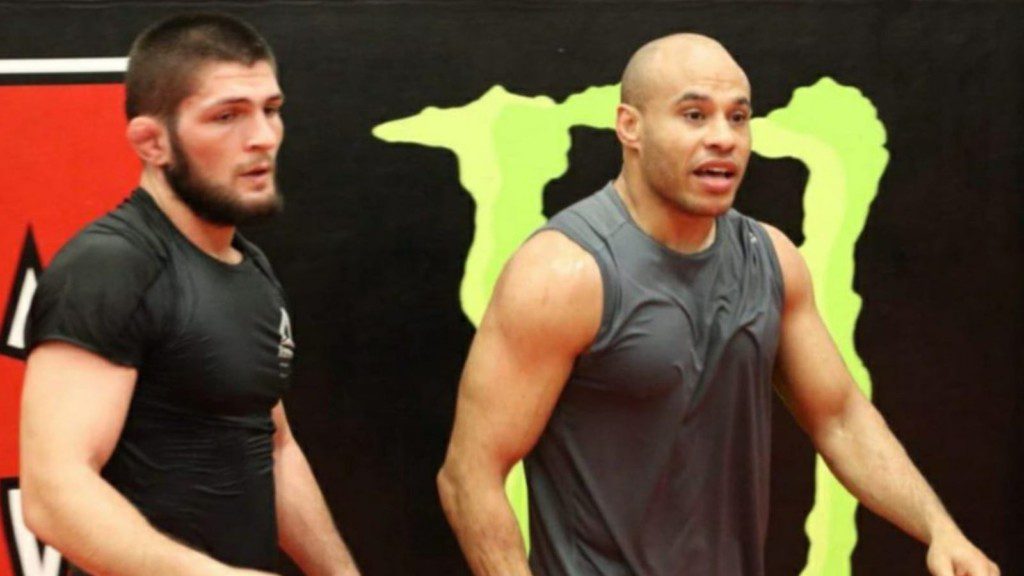 Ali Abdelaziz is one of the biggest names in the world of Mixed Martial Arts. He is the founder and president of Dominance MMA Management. He is the man that makes everything happen outside the octagon for his fighters. Ali is famous for establishing several champions under his management.
Names like Khabib, welterweight champion Kamaru Usman, lightweight title contender Justin Gaethje, rising lightweight stars, Islam Makhachev, and Beneil Dariush, the retired two-division champion Henry Cejudo, Olympic and MMA champion Kayla Harrison, are all managed by Ali.
He is also infamously known for his beef with Conor McGregor. He was called a terrorist by the Irishman and Ali has returned the favor by spewing some insults towards him. Ali also recently slapped Conor's training partner, Dillon Danis. This incident took place at UFC 268 at the Madison Square Garden.
Also read Reports: UFC to forego COVID-19 testing for fully vaccinated fighters, facemasks still compulsory