Dana White is responsible for the rise of UFC and the sport of MMA. As the company's president, he has always aimed to put on the best possible fights. However, there was a time when White refused to let women enter the UFC. He was adamant about his decision and went on to tell the biggest lie about combat sports.
Hollywood TV interviewed Dana White in 2010 on the streets about UFC and various fights. A reporter then asked about the status of women fighting in the UFC. Dana White replied, "Never," cold-heartedly to end the interview. However, it all changed in 2013 when Ronda Rousey entered the UFC.
The trajectory of history changed after Ronda Rousey started to submit fighters with her high-level judo skills. Following acquiring the Strikeforce promotion, White allowed women to compete in the UFC. It turned out to be the best decision, as Ronda Rousey became the company's biggest star. She remained the best PPV draw until Conor McGregor rose to the ranks.
Fight fans always point out the lies told by Dana White. He tells one thing and adamantly sticks to his statements. White did not prioritize women fighting in the UFC. Fight fans would have missed out on iconic moments like Holly Holm's knockout of Rousey and the monumental upset of Amanda Nunes vs Julianna Pena. However, White changing his mind was a favorable decision for MMA as a plethora of female fighters graced fight fans with their presence.
Related: "Love to tear them down," Dana White went against American media to support Tiger Woods after golfer admitted multiple infidelities
Dana White lied about the Reebok deal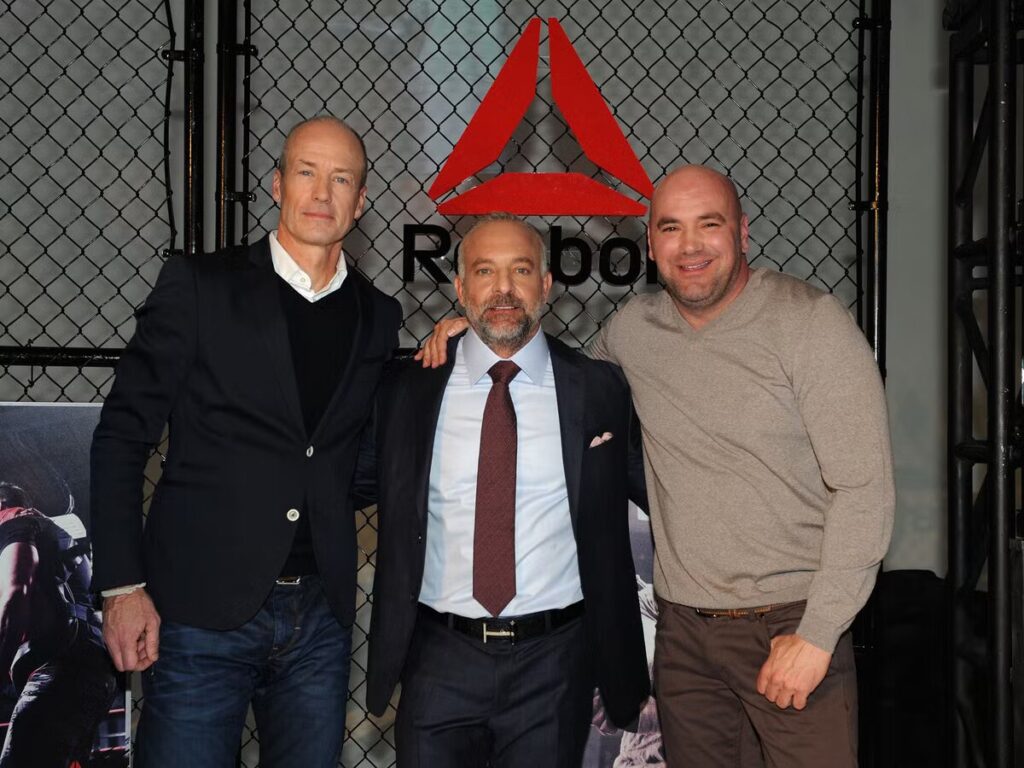 The Reebok deal is a massive deal in the history of the UFC. It was UFC's first partnership with a sports company to produce fighter jerseys. However, fighters could get other sponsors and gear to fight before that. UFC fighters earned as much as six figures during that time.
However, with the introduction of the Reebok deal, fighters could no longer get sponsorships on their own for their fight gear. Dana White promised that the Reebok deal would benefit the fighters massively. It turned out that the agreement helped the company. Fighters who made six figures from outside sponsorships barely made five figures after the UFC signed a deal with Reebok.
There were backlashes from many fighters and fans. Fighters like Brendan Schaub and Gegrad Mousasi left the company. White lying about the Reebok deal is another one of the biggest lies told by Dana White.
In Case You Missed It!