The pioneer of female MMA "Rowdy" Ronda Rousey, became the top star in the UFC after the company merged with the Strikeforce promotion. She made her promotional debut at UFC 157 against Liz Carmouche and went on a path of destruction in the UFC until she ran into Holly Holm in late 2015. At a point in her career, everything she said became huge headlines.
There was an incident with the media when she talked about the media twisting her words to make it seem like she could defeat Cain Velasquez and Floyd Mayweather in a fight. She said, "Oh! you mean like Press taking something that doesn't mean anything." In a potential fight, Ronda had explained earlier how she would fight someone like Cain Velasquez; however, Ronda Rousey meant in a funny way, but the media took liberty with her comment and spun it into a clickbait thing.
Rousey admitted that someone asked if she could defeat male fighters and said, "I don't believe in putting limits on yourself regardless of who it is. I love Cain, I think he is awesome. But you can't tell me that some sort of circumstances and chain of events that could lead me to beating Cain. Even though that would be a fantastical thing to say, I wouldn't put a limit to myself."
Recently, Ariel Helwani tried to race-bait Dricus Du Plessis about his beef with Israel Adesanya. MMA media has a history of using the fighters' words to spin a narrative by posting clickbait content. It is an aspect that Dana White hates. However, Rousey fought against the media for making her look bad. She has retired from MMA and competes in the WWE, where she is a former Women's Champion.
Related: WWE Veteran wants to "OPEN-HAND SLAP" Ronda Rousey following recent comments on her booking
Ronda Rousey never saw the scorecard in her MMA career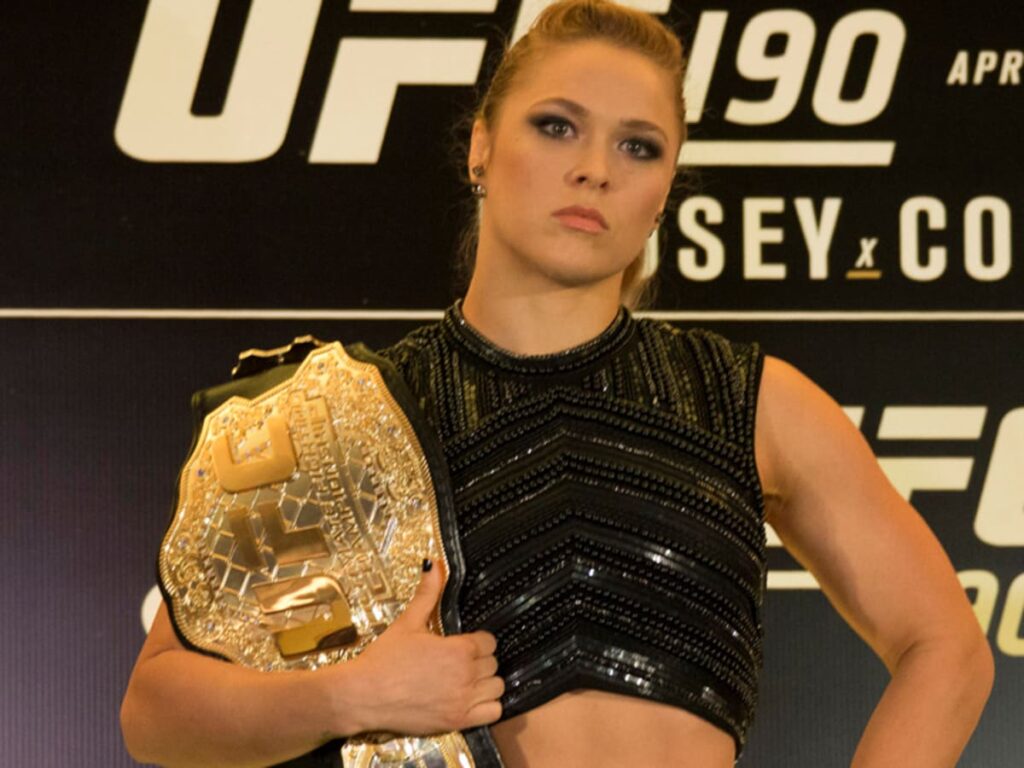 The MMA career of Rousey lasted fourteen fights from 2011 to 2016. One of the fascinating aspects of her career remains that she has never seen the judges' scorecard in her career. Her high-level Judo enabled her to take down opponents and submit them.
The farthest her fight went to remain the third round against Meisha Tate, which she finished in the first minute of round three. The rest of her fights have ended in two rounds. Her losses against Amanda Nunes and Holly Holm did not go past the second round. She remains the only top fighter who has never decided in her career.
Since her loss against Nunes in 2016, Ronda has retired from MMA and joined the WWE, where she remains among the company's top superstars. During her second year in the WWE, she made history alongside Becky Lynch and Charlotte Flair as the trio were the main event attraction at the Wrestlemania event.
In Case You Missed It!