Things got heated between Francis Ngannou and Ciryl Gane in the pre-fight press conference. The two giants were caught in a verbal sparring session about Ngannou knocking out Gane in the past during training.
Francis and Ciryl will be taking the center stage in the main event of UFC 270 this Saturday at the Honda Center in Anaheim, California. Both the fighters are matched up in what is considered the biggest heavyweight matchup of all time. This fight is the ultimate battle of power vs precision.
There always seem to be two sides to the same story. While Francis Ngannou revealed to everyone in the world that he knocked out his former teammate Ciryl Gane accidentally in training. The heavyweight king was very nonchalant about it flexing the power he has. However, the interim heavyweight champion does not appreciate Francis spewing lies to the media. The two heavyweights are in luck as they can settle who can get the better of whom in the octagon very soon this weekend.
Gane responded to a reporter's question to clarify what actually happened in the training session. "Bon Gamin" called out Francis and asked him to tell the people what really happened. Francis stuck with his narrative and accused Gane of probably not remembering what happened because he was actually knocked out.
Related articles "It was an accident," Francis Ngannou talks about knocking out Ciryl Gane in training ahead of UFC 270
"Clash of the Titans," Tyson Fury pitches idea for potential Francis Ngannou fight
"This is not the truth," says Ciryl Gane to Francis in the press conference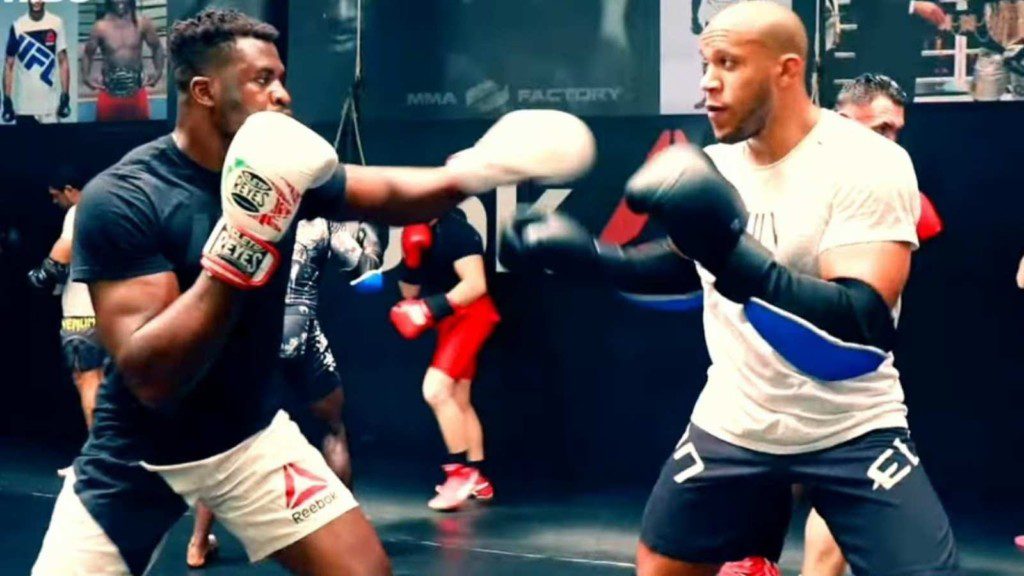 "He was knocked out. Probably that is why he doesn't remember," said Francis when Gane asked him to spill the truth. Gane in response admitted that his rival hit with a beautiful kick that hurt him but did not knock him down. "That is not the truth," said Bon Gamin to the media.
"We did some sparring and it was really great sparring from Francis. It was a beautiful left kick. The problem with Francis is that he doesn't like technical sparring, [he likes] power. You gave me a left kick, you hurt me. You see? I am very honest. You hurt me. But you didn't knock me down," continued Gane.
The two fighters got heated and continued their argument back and forth. We will all be witnessing two former training partners take on each other in the octagon. Francis' real breakout was against his former coach, Fernand Lopez who also trains Gane. Do you think "Bon Gamin" can defend his coach's honor against Ngannou on Saturday night?
Also read "It's all part of the drama," Dana White is confident he will hear from Jon Jones after UFC 270