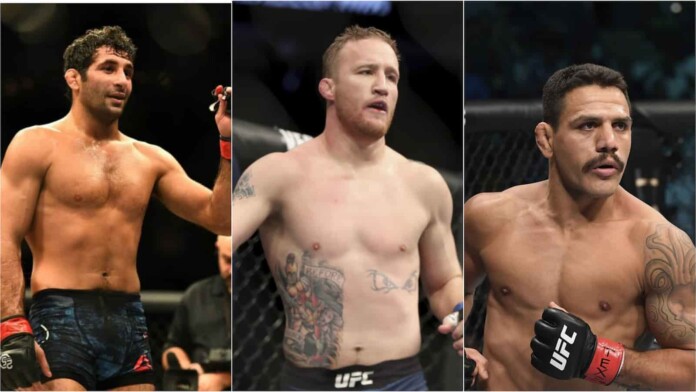 The number 9th UFC Lightweight fighter Beneil Dariush is going to face the former interim lightweight champion, Tony Ferguson, in the co-main event of UFC 262.
This is Dariush's first shot against the top-ranked contenders after having a winning streak of six fights and with this win, he'll look forward to moving ahead in the division and ultimately fight for the title.
Tony Ferguson is coming in this fight facing two consecutive losses, in which the first one came against Justin Gaethje. Beneil Dariush was a big part of Gaethje's training camp before his fight against Ferguson and in his latest interview, he jokes he will avoid fighting him as long as possible.
While talking on Just Scrap Radio on BJ Penn, Dariush says, "The only guy in the lightweight division I would not fight is Rafael dos Anjos. He's family to me. The thing with Justin is, Justin is a very good friend,"
"You know how Darren Till always jokes about not wanting to fight Yoel Romero, I have that feeling with Justin. When I train with Justin, you have to understand his power is unreal. I'm going to avoid that fight as long as I can. Who knows, eventually it will probably happen."
Tony Ferguson blasts Beneil Dariush for helping Justin Gaethje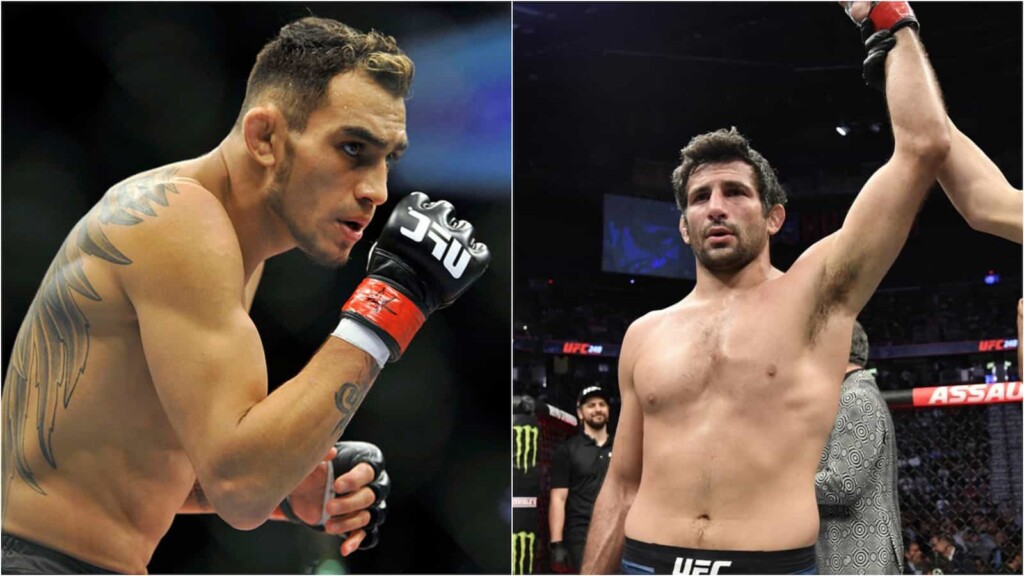 During the UFC 262 press conference show when one of the reporters asked Tony Ferguson about Khabib Nurmagomedov, Beneil Dariush interrupted him and said he had the best ever camp and he should worry about him, not Khabib.
Ferguson fired back at Dariush on this with his vintage style. 'El Cucuy' says, "Hey, homie, I already know that you went to help Justin Gaethje, You're a little b*tch for going out there and helping him fight for the title. I didn't know you did that."
"You listened to your manager Ali Abdelaziz, and he f*cking manipulated your ass. … Look, I have nothing against you. But seriously, my punches are going to f*cking starch you're a*s. I'm going to knock you out."
For now, Dariush is focused to overcome the biggest challenge in UFC he has ever faced in the form of Ferguson. But if he wins this one he probably has to face Justin Gaethje in the future.
Also Read: "I have nothing against you. But my punches are going to f*cking starch your ass," Tony Ferguson issues a scary warning for Beneil Dariush.