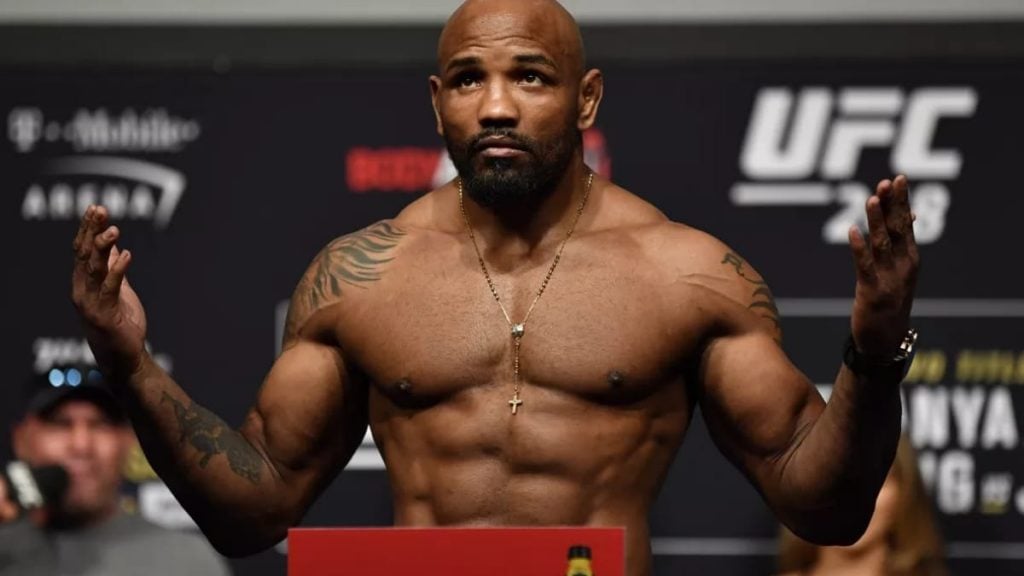 " The Soldier of God", Yoel Romero looks like he definitely wants to have a crack once again at Israel Adesanya. The 43-year-old fighter from Cuba has found the going tough in the UFC of late. Having lost four of his last five fights, although most of them were by unanimous decision, the aging Cuban will definitely be looking to improve his resume.
Israel Adesanya is surely the poster boy of the UFC after obliterating any fighter who has come his way, most recently Paulo Costa. Earlier this year, Yoel Romero had a shot at middle weight title against Israel Adesanya. He lost the fight by unanimous decision. After the fight both the fighters mocked each other's fighting skills. Yoel Romero accused Adesanya of running away from him the whole match, calling him a coward. Adesanya didn't hold back as well, he mocked Romero for putting up a boring performance.
"I took his best shot in the first round.That might be the only round I gave him. Look, he has a good poker face. He's playing 'oh yeah, I'm not hurt,' but the legs didn't lie. I f**ked his legs up. I touched him up. I cut him. But yeah, I've never been a boring fight. I don't want to say this was a boring fight, but I was expecting more of a fight from him. Even in the fifth round I'm like 'cool, he's going to be desperate and he's going to bring the fight', and I'm just like waiting for this surge of something. It takes two to tango but I was the only that was willing to dance," Adesanya said after the match.
"#Peopleschamp"- Romero mocks Adesanya
Yoel Romero took to twitter recently and posted images from his fight against Adesanya where he can be seen landing a clean punch in Adesanya's face. And, he also added the caption 'peopleschamp' to make a mockery of Adesanya, indirectly denoting that he (Yoel) had the better of him in the fight he should have actually won. Romero posted another image where Adesanya can be seen running away from Romero's intimidating presence.
This goes to show Yoel Romero clearly wants to have a go at Israel Adesanya again. But, Israel Adesanya right now is a very busy man as he finds himself involved in a war of words with Jon Jones.
Also Read: UFC 253 sells a staggering 700,000 PPV buys globally