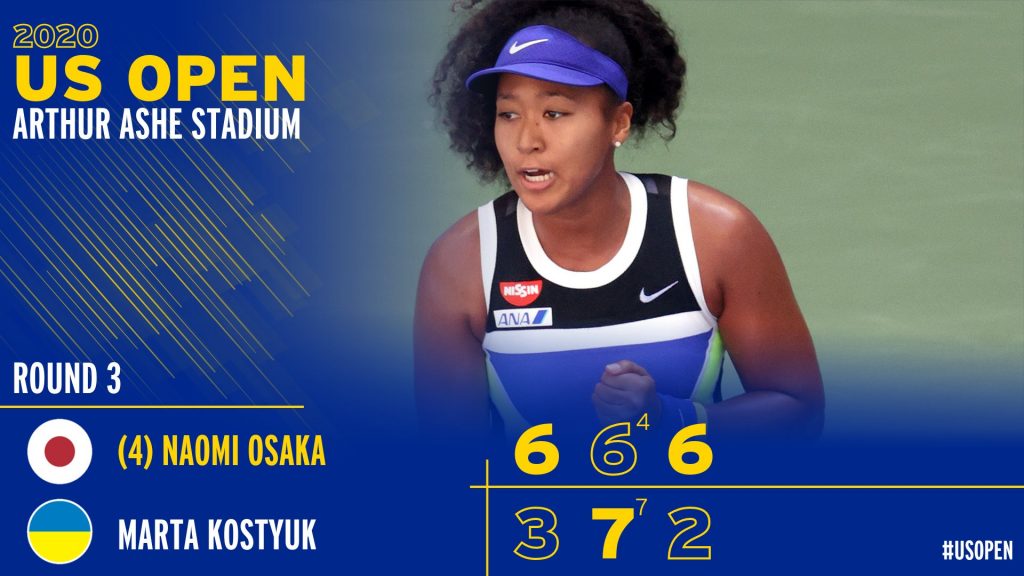 Naomi Osaka reaches fourth round of US Open after a hard fought victory over Marta Kostyuk. This was the first meeting between these two players and the 4th seed Naomi Osaka had to fight hard to win against the determined Kostyuk.
If she was able to win two points that would have awarded her a straight-set victory. The 18 year old Ukrainian went down 5-6, 30-30, in the second set, and eventually won the it. She took a medical timeout after winning the second set to address her right ankle.
The final set saw Kostyuk lead 0-40 in the first game. However post that, Osaka was at her best. She won five continuous games as she went on to seal the match with the scoreline 6-3,6-7(4), 6-2.
On court interview with Osaka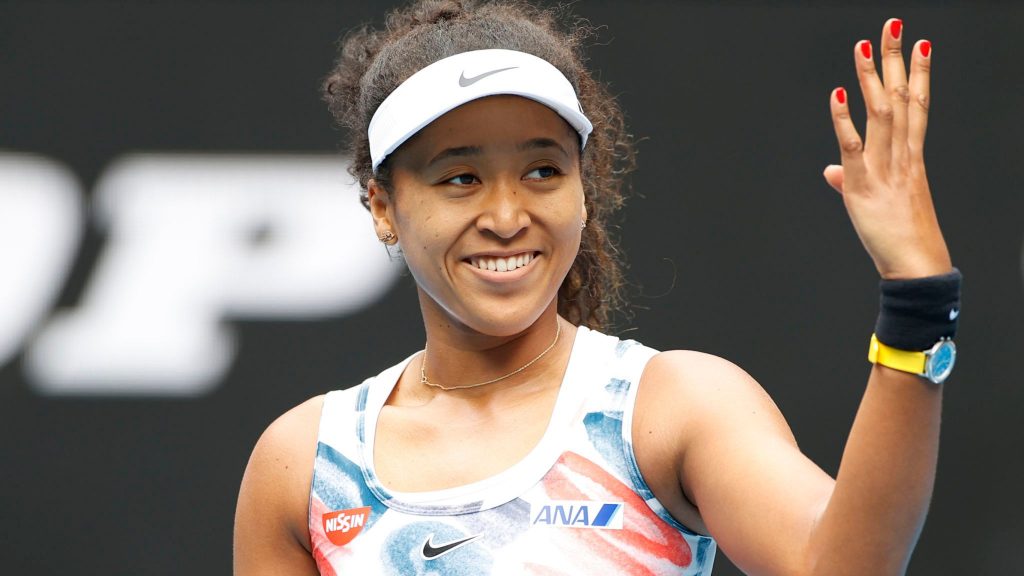 The 2018 US Open champion was quick to acknowledge the lags in her game today. She spoke about the missed opportunities and the future of the opponent from Ukraine.
"I think I have more match play [with] matches that are like this. I'm kind of scared of how she's going to be in the future," Osaka said in her on-court interview.
Osaka was impressed by the 18-year-old's game. She also spoke about her mindset in the third set that helped her seal the match.
"I had so many points that I didn't capitalize on. When I went up, I became a bit passive and then she came in, because she has no fear. For me, I was thinking too much in the past. In the third set, I kept my head in the present." she said.
Undoubtedly, a three-setter is always tiresome. Osaka failed to seal an early win and thus had to win another 6 games before she could make a place in the next round. She declared her exhaustion and claimed to have an urgent ice bath.
"I'm very tired right now. I just want to go into an ice bath. I'm not sure if this is classified as an emergency. I feel like I'm going to pass out." Osaka concluded.
Naomi Osaka is one of the finest tennis players in the circuit right now. As she makes it to the final 16, she will be a player to watch out for.
Also Read: Andy Murray's thriller comeback inspires Naomi Osaka