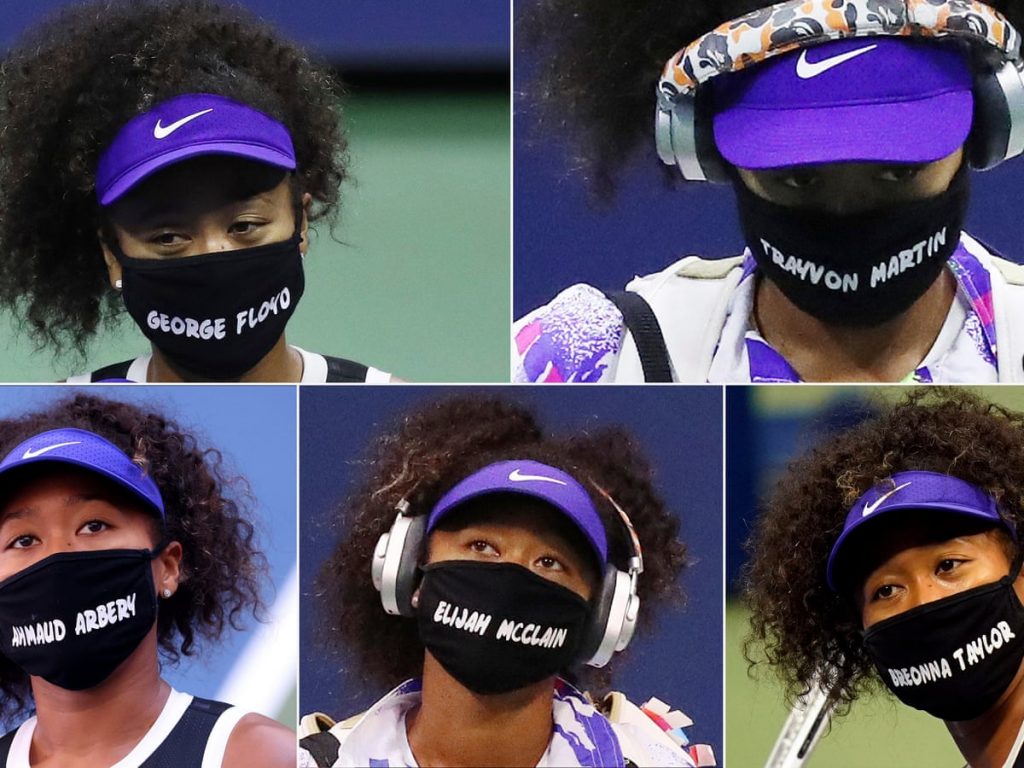 Naomi Osaka captured her third grand slam at US Open 2020. The Japanese star is now World No.3 and she will be moving ahead to the French Open later in the month.
Naomi Osaka used the stage of the US Open to spread awareness as USTA allowed players to wear the social issues they support. This was the first time when the grand slam made a flexible change to let players wear logos and apparel for social causes.
Naomi wants to be on TV for as long as possible
Naomi Osaka stepped out to play each match by wearing a named mask of a racial discrimination victim. The Black Lives Matter (BLM) movement has been in much news especially in America. Meanwhile, its effects were seen on the American tennis courts as well. US Open had no crowds, thus the stands were covered with posters of Black Lives Matter and LGBTQ+.
Naomi Osaka did her bit and wore masks with the names of Breonna Taylor, Elijah McClain, Ahmaud Arbery, Trayvon Martin, George Floyd, Philando Castile and Tamir Rice. She spoke at the end of the tournament about the same.
"What was the message that you got?," she said. "Isn't that more the question? I think the point is to get people to start talking," she added.
Osaka has a mother from Japanese ancestry and her father from Haitian ancestry. The young player has always taken a stand against societal injustices and did her bit at the US Open as well. Despite being criticized she is still advocating the Black Lives Matter movement.
Also Read: US Open 2020: All you need to know about "Naomi Osaka's 7 masks and 7 names"