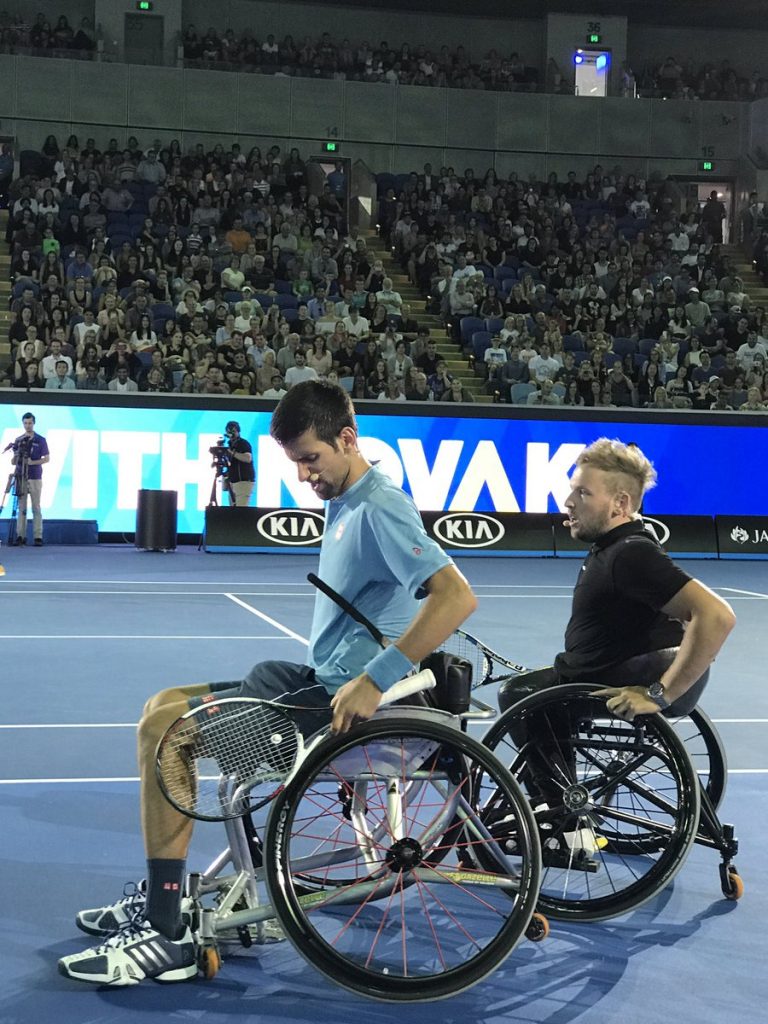 Novak Djokovic has been working to get equality in tennis. From conducting Adria Tour to help lower-ranked players by creating PTPA for the representation of tennis players, Novak has done it all. The Serbian is now seeking praise and acknowledgment for the players of wheelchair tennis.
In a recent post, the Serb has shared the difficulties that the players endure to compete in wheelchair tennis. He also posted a picture with Gustavo Fernandez.
Wheelchair tennis players are truly an inspiration for me: Novak Djokovic
It was after Andy Murray, Novak Djokovic and Roger Federer protests, that US Open should be conducting wheelchair tennis, the slam included the category. Thus Novak wrote a long post after his meeting with Fernandez and ended it acknowledging the US Open's efforts to conduct the category.
Novak Djokovic applauded the effort of fellow player Gustavo Fernandez who is taking part in the US Open. The Serb acknowledged the difficulty one has to endure while playing wheelchair tennis. Novak has tried wheelchair tennis at 2017 Australian Open and has the first-hand experience.
"Gustavo Fernandez was kind enough to answer all the questions and give me insights to his Herculean efforts on the court," Djokovic said.
"I have tried several times to play wheelchair tennis and it's super hard. Big admiration and respect to Gustavo and all the wheelchair tennis players," he added.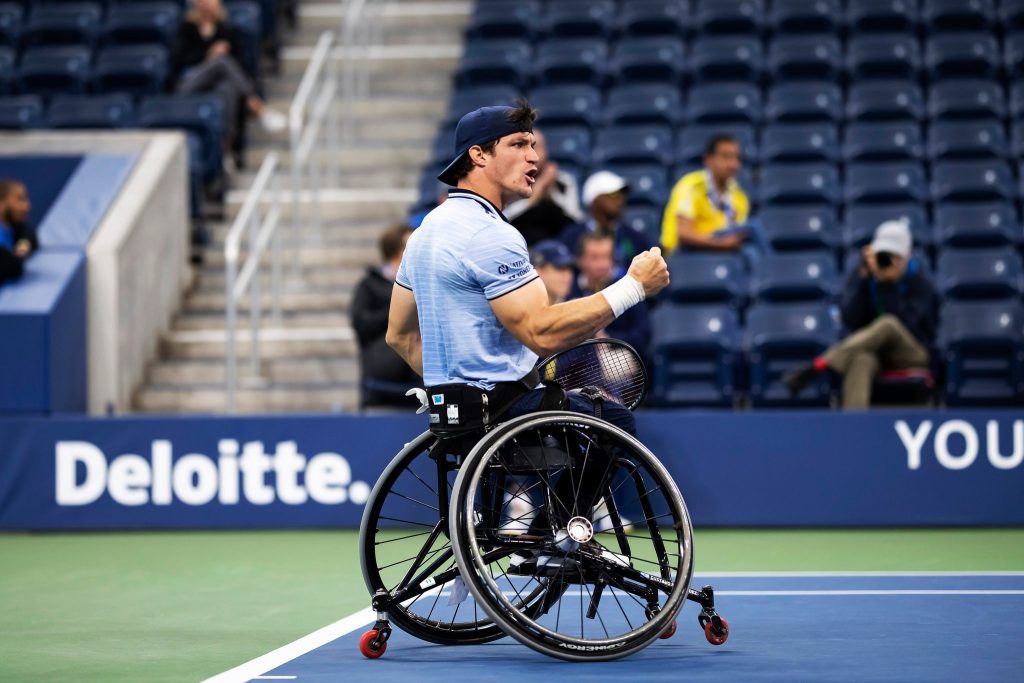 After many revolts, the US Open gave in and decided to conduct the wheelchair tennis category. The World No.1 acknowledged their effort and mentioned in his post.
"Well done to US Open for providing opportunity for these guys to compete in these kind of circumstances," Djokovic said at the end of the caption.
Also Read: "So Unintended, So Wrong" Novak Djokovic issues apology after hitting line judge