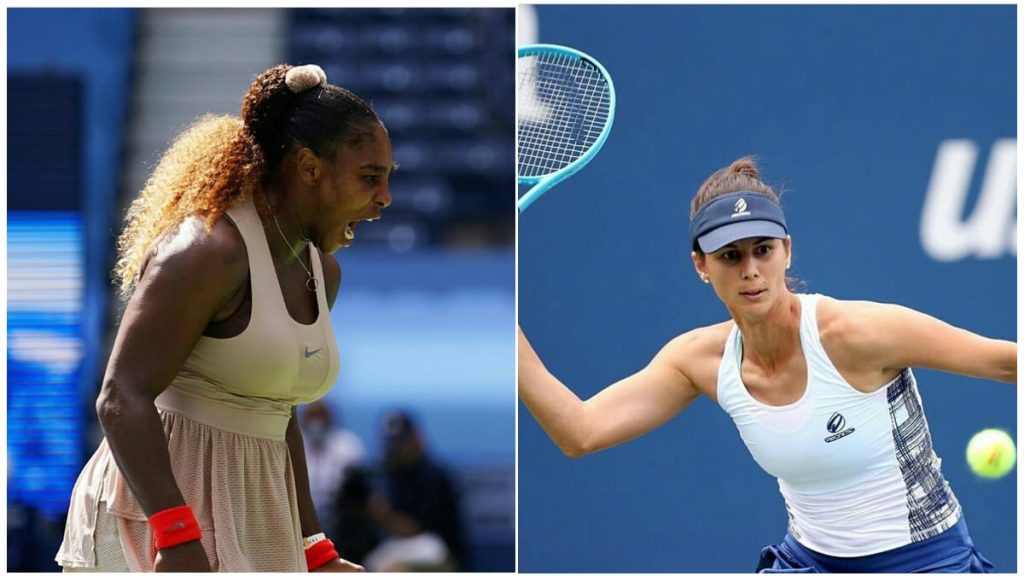 At the Arthur Ashe stadium, the quarter-final clash between Serena Williams and Tsvetana Pironkova was a close encounter. It was only after 1-0 lead in the final set that Serena was finally leading the match. The American 9th seed won 4-6, 6-3, 6-2.
Serena will face winner of Victoria Azarenka and Elsie Mertens in the semi finals. She will only have the night to prepare as she will be back on court tomorrow.
Pironkova made Serena dig deep
Pironkova began the first set with a variety of strokes. She was serving well and winning all her second serve point. While Serena struggled to return the slice shots of Pliskova. The player from Belarus who was playing a first major in three years went to clinch the opening set 6-4.
The American started to attack more in the second set. Yet her court movements were slower than usual. She later acknowledged in the post-match interview in court that she was struggling initially. Serena sealed the set with 3 back to back aces.
Finally, in the third set, Serena switched to the 'Serena gear' and broke Pironkova after 5 deuce points. She made sure to hold her serve in the following game and lead 2-0 in the final set. Pironkova was hanging tight and broke Serena. She held her serve and it was 2-2. Serena's indomitable grit helped her to win rally points and convert service.
Serena uses lefty shot to return body serves
In spite of making Serena move all around and exhausting her energy tanks, Pironkova lost the match. The latter was able to win maximum points but Serena broke Pironkova in the second set with a really long rally. But Serena was already gasping for air. She seemed tired after playing two three-setters matches to reach the quarters.
Serena Williams was able to hold her nerves in crucial points and win against Pironkova. A lot of serves by Pironkova were aimed at the body and Serena devised a way to tackle them. She used a single hand lefty shot to return the ball in play.
Also Read: Many fans love him, many hate him, but deep down he is…," Dominic Thiem on Nick Kyrgios