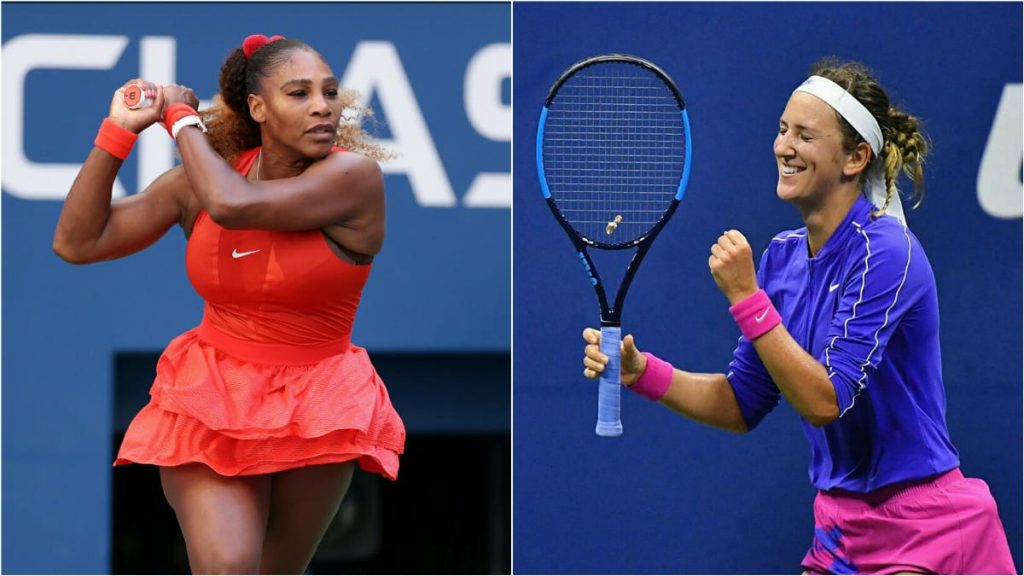 Old foes take the center stage at US Open 2020 on Thursday night when Serena Williams, 3rd seeded American, chasing her 24th Grand Slam title will come up against the unseeded Victoria Azarenka in the semifinal. These two amazing players have given us some memorable matches in the past and the fans would be expecting to witness a classic battle tonight.
Serena Williams vs Victoria Azarenka: Preview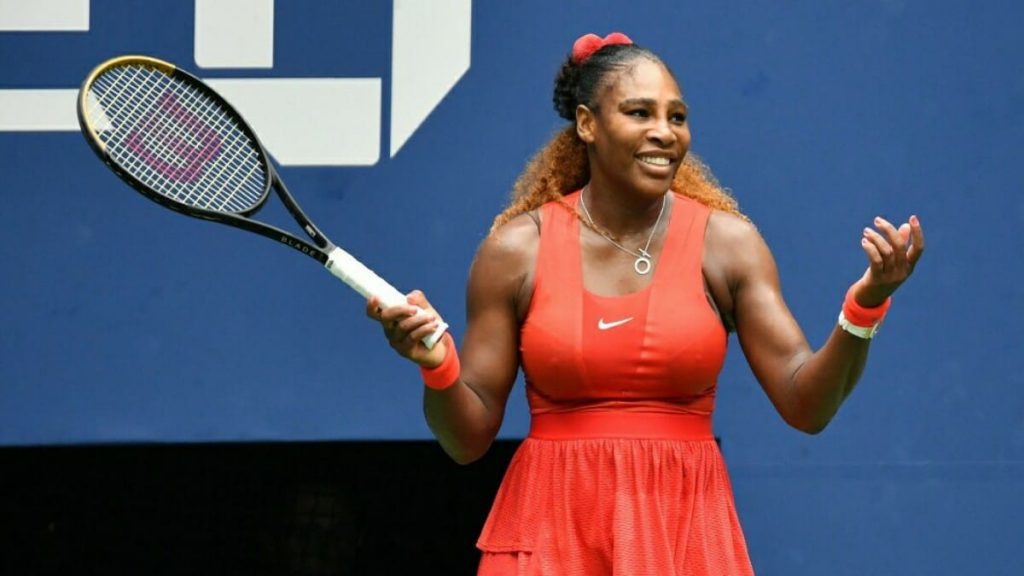 In what is regarded as a historic tournament, with 3 mothers making it into the last 8 of the US Open Women's Draw, Serena Williams and Victoria Azarenka have led the mother's charge. Serena Williams has had a good tournament but has faced a lot of hiccups on her way into the last 4. In the first two rounds, she comfortably breezed past through K.Ahn and M.Gasparyan in straight sets before playing 3 tough setters each against Sloane Stephens, M.Sakkari and another mother and unseeded Bulgarian, Tvsetana Pironkova.
During her quarterfinal clash against Tvsetana Pironkova, Serena Williams was certainly caught off guard in the first set losing 6-4, before coming back and winning the next two sets 6-3,6-2 and booking a place in the last 4.
Victoria Azarenka on the other hand is probably playing her best tennis defeating 5th seeded and fellow Berlausian, Aryna Sabalenka in straight sets hardly breaking any sweat. She has just dropped one set this tournament against the 20th seeded Karolina Muchova in the 4th round.
In her quarterfinal game against Elise Mertens, she absolutely breezed past her giving her not even a single chance winning 6-1,6-0. She has carried on her amazing form from Cincinnati Masters where she won her 21st career title just before the US Open.
Serena Williams vs Victoria Azarenka: Head to Head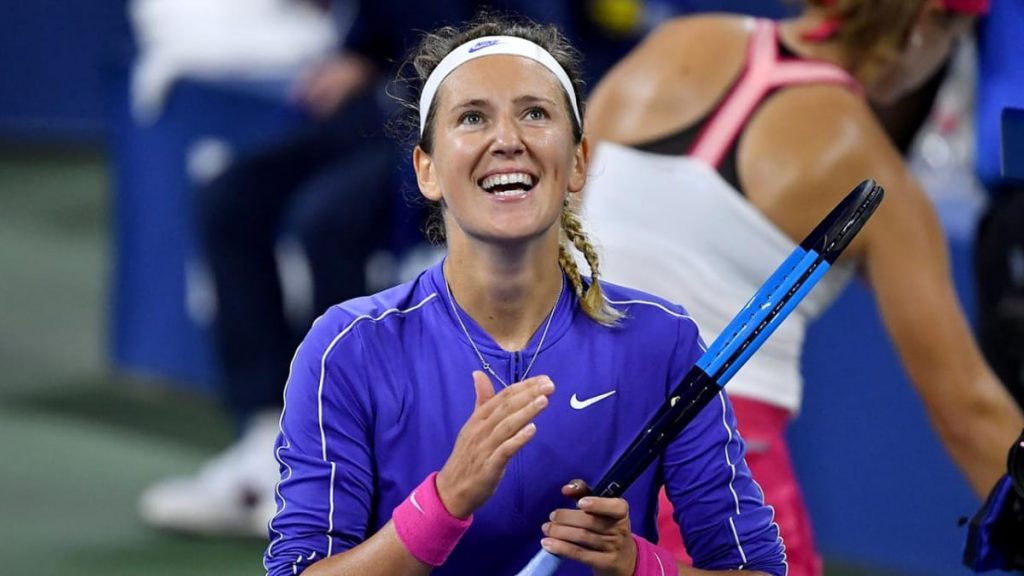 Serena Williams and Victoria Azarenka have faced each other 22 times during their career with Serena winning on 18 occasions and dropping just 4 matches against Azarenka. However, all her losses against Azarenka have been on Hard Courts which is where US Open is being played. Their last outing was at Indian Wells 2019 where Serena beat Azarenka in straight sets, 7-5,6-3. Surprisingly, Serena Williams has never lost a Grandslam match against Azarenka in their 9 previous meetings at Grand slams.
Their first grand slam meeting came way back in 2008 Australian Open 3rd round when the 19-year-old, Azarenka was defeated by Serena Williams in straight sets. Two of their most memorable encounters have come been in the US Open 2012 and 2013 Finals where they battled for 3 sets with Williams getting better of her rival Azarenka on both occasions.
Serena Williams vs Victoria Azarenka: Prediction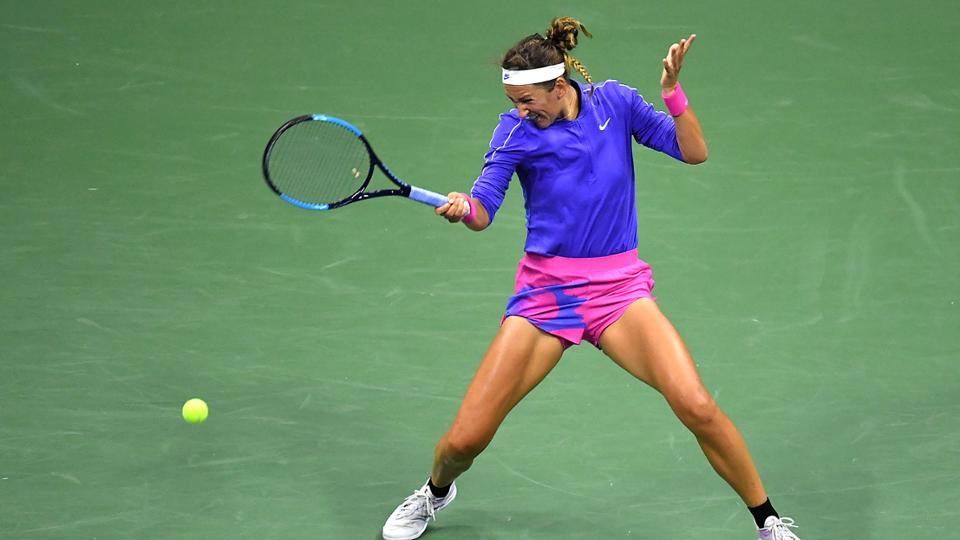 In what is termed as another "Battle of the Mothers" at the US Open this year, Williams would surely have the edge over Azarenka given her dominating record over her and her experience of delivering at the biggest stage since several years.
However, Victoria Azarenka has probably been one of the best performing players in the Women's draw this year and has surprised every tennis fan with her fantastic tennis. The way she got past Elise Mertens in the quarterfinals just shows how confident she is and she will be well prepared to exploit a few holes in Serena's game which many other players on the tour have been exploiting. Victoria Azarenka gets the edge over Serena Williams in this game.
Prediction- Victoria Azarenka to win in 3 sets.
Also Read: US Open 2020: Serena overcomes tough battle against Pironkova to reach the 39th slam semis