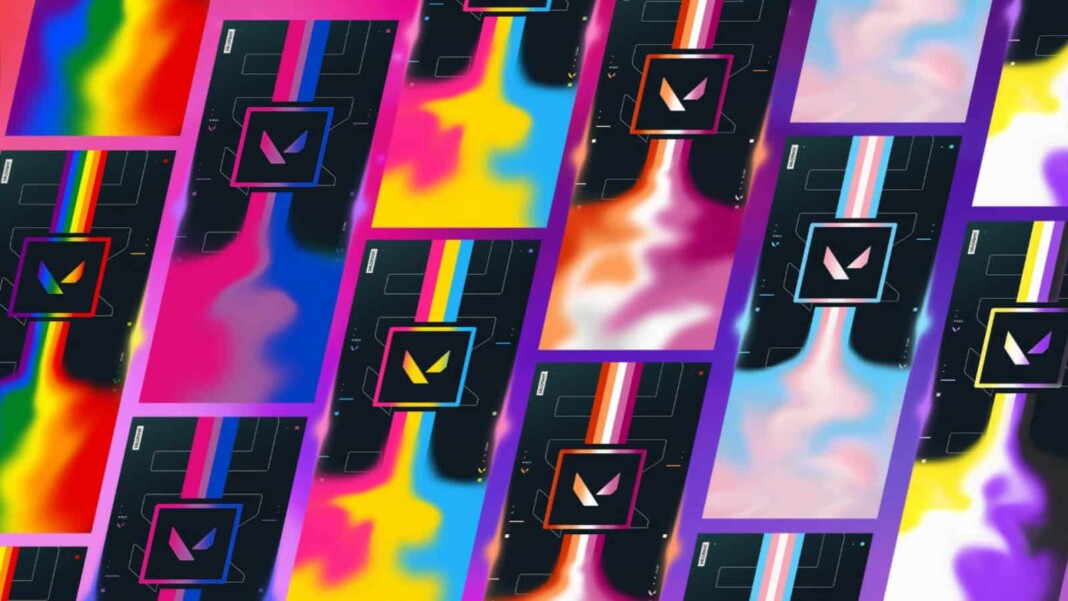 Valorant has numerous innovative player cards, each obtained in a different manner. Owing to the Valorant year 1 event, Valorant Pride Card Codes have been released for all, which, when redeemed successfully through the official site, will lead to free redemption of 7 cards for all player profiles.
Valorant Pride Cards were released in the game for the LGBTQ+ community and have been loved by all communities ever since. Following the Valorant's 1st anniversary, free access has been given to all. The article speaks about the Valorant Pride Card Codes and how to use them in order to redeem the Pride Cards.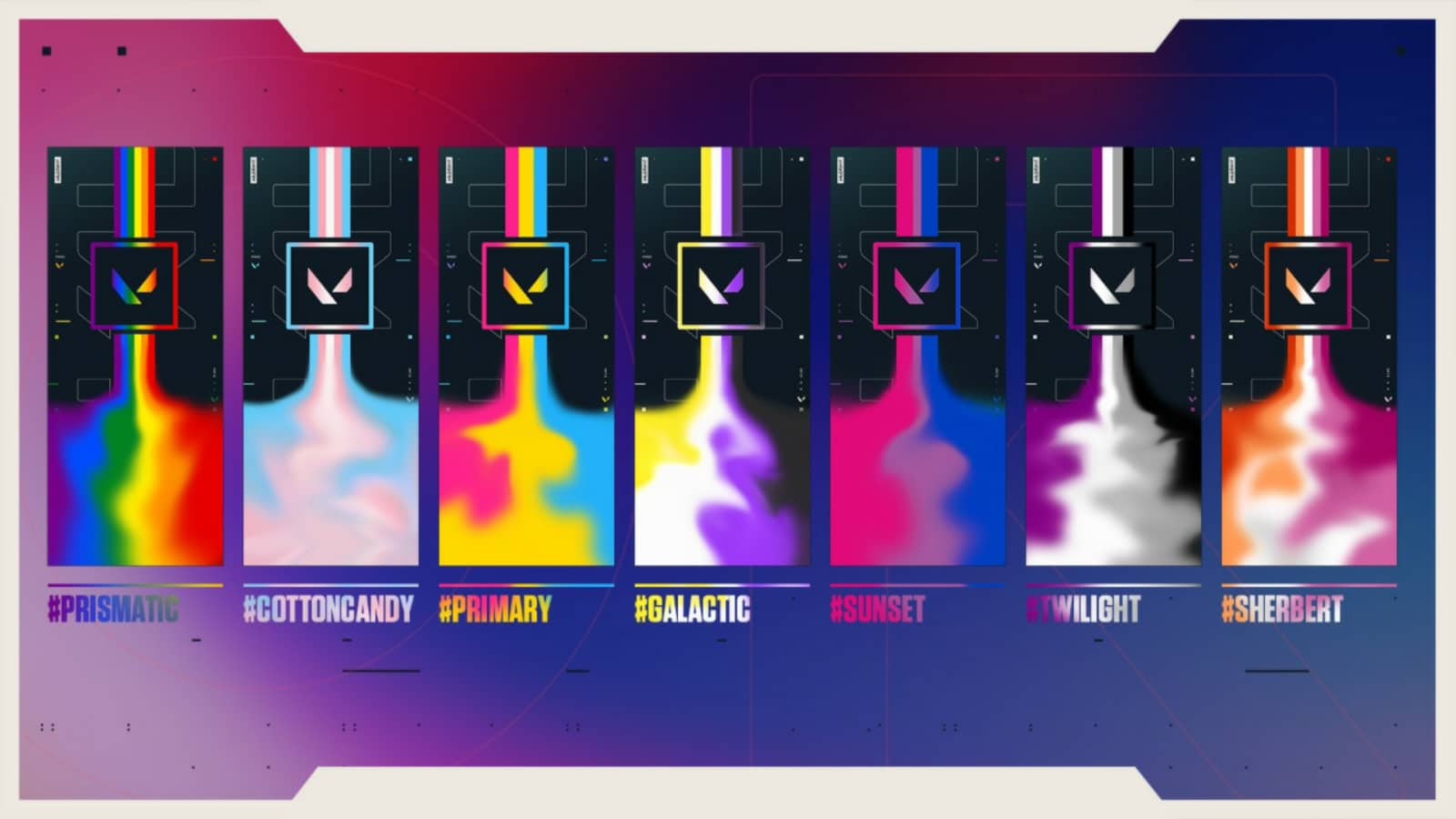 Related: Valorant Devs tease new agent and State of agents for May 2021
Valorant Pride Card Codes
Like the previous Duality card, Riot Games has released Valorant Pride Cards to celebrate Pride month, and fans are eager to know how they can get their hands on one of these fancy cards. There are 7 pride cards in total, each representing different sexuality, all released in the honor of the pride month. Mike, the famous Valorant Leaker, had publicized the codes on Twitter.
Following are the respective Valorant Pride Card Codes for the Pride cards:
Blue, pink and white – Cottoncandy
Pink, yellow and blue – Primary
Yellow, white, purple, and black – Galactic
Pink, purple and blue – Sunset
Purple, white, grey, and black – Twilight
Red, orange, white, pink, and purple – Sherbet
Rainbow – Prismatic
Player Title Codes — JUBILANT01 for "Ally" title
JUBILANT02 for "Proud" title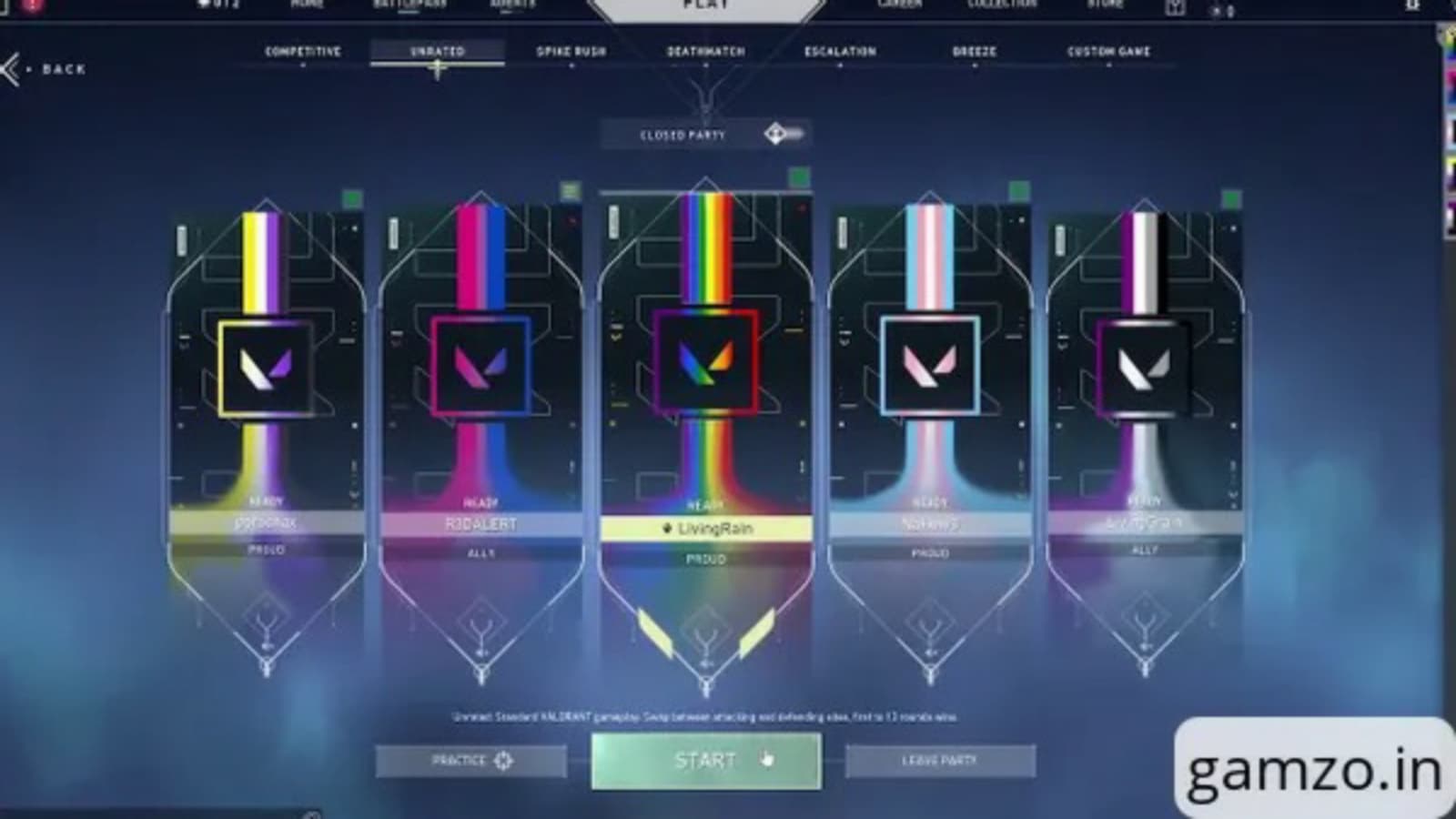 The cards are redeemable to players who can access the official site of Valorant. Here's how you can redeem the cards:
Players should visit the Redeem.PlayValorant.com website to redeem the code.
On the website, use the respective Valorant Pride Card Codes to redeem the Valorant Pride Card for free.
There are tons of cards in Valorant, each of which has a story to tell. Cards with agents backdrops and the story from which valorant evolved had always been a fan favorite. From background stories on player cards to community cards like this, Valorant has proved it yet again, it is more than just another Video game.
---
Also Read: Valorant: VCT 2021 Stage 2 Masters – Reykjavík All Results, Schedule, Overview, and More.