Royal Challengers Bangalore (RCB) are all set to begin their Indian Premier League (IPL) 2021 campaign tomorrow against the Mumbai Indians (MI) as they hope to get off to a good start in their pursuit of a maiden title. The side has been a perennially underachieving one despite boasting of some of the best talents in the world and this time around, they would want to shed that tag.
Last time around, RCB finished fourth despite getting off to a good start in the tournament. For the 2021 edition, RCB have sought to change a huge chunk of their side as they acquired plenty of players due to the amount of players who were released during the retention window. Amidst all the wealth of talent, a lot will once again lie on skipper Virat Kohli and AB de Villiers – two of the greatest players to have played the game.
Watch – Virat Kohli gives pep talk; AB de Villiers discusses preparations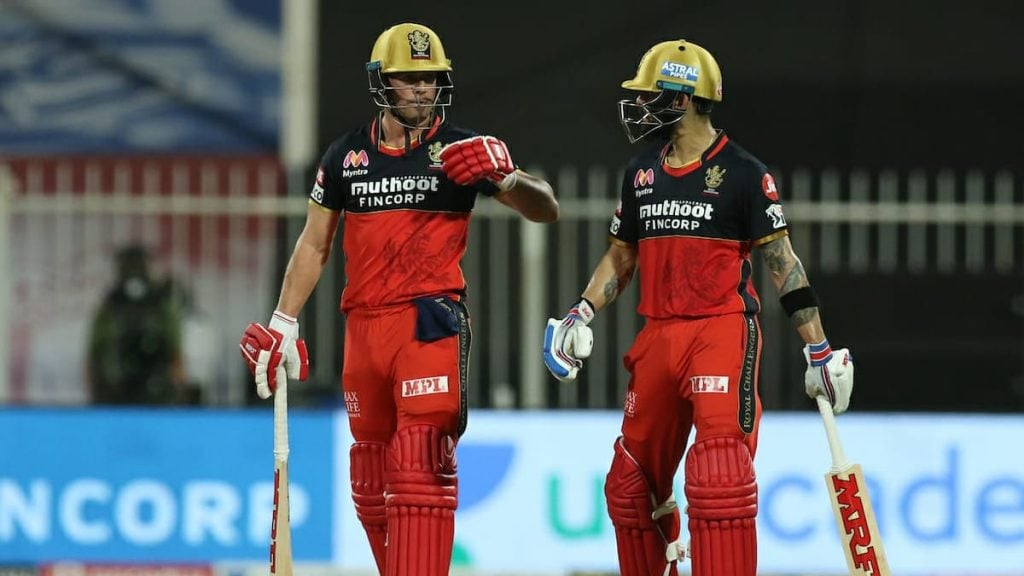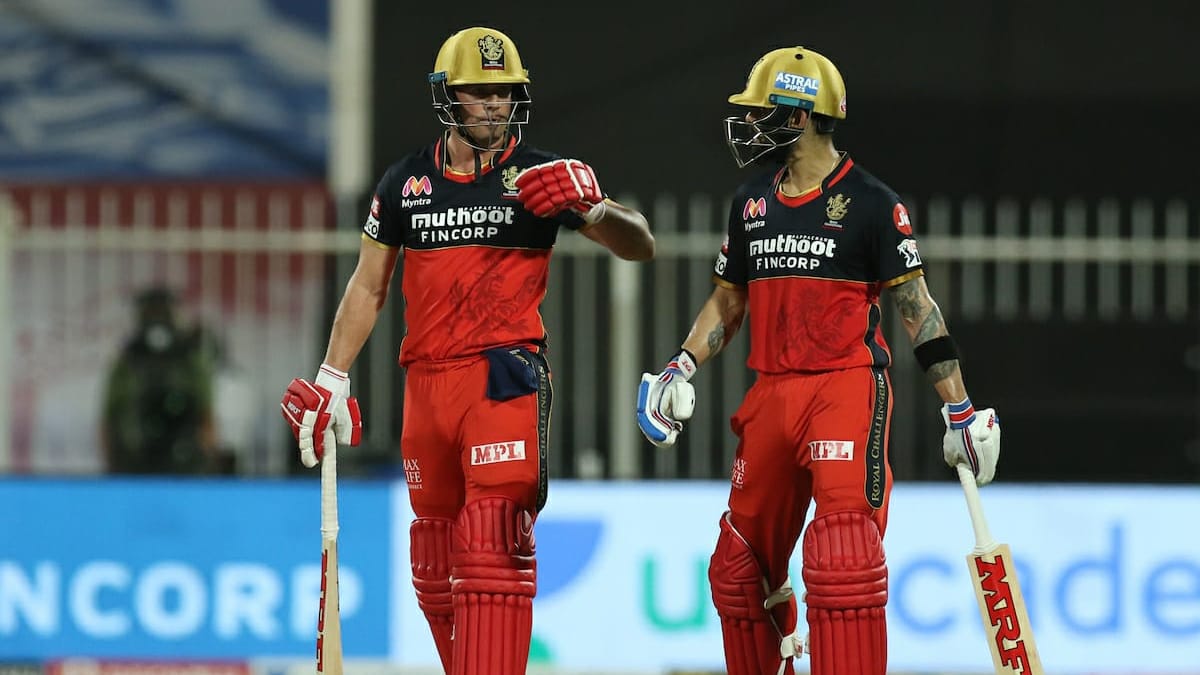 In a video posted by RCB's official handle as a part of their 'Bold Diaries' series, Virat Kohli can be seen giving a pep talk to his teammates. "To all the new guys who have joined us, welcome to this amazing group. As you know from the guys who have played here in the past, the atmosphere, the energy throughout the season will be amazing and the only thing I expect from you guys is to make the most of the time that we spend on the field," Kohli said.
"Last year was the great step in the right direction for us and I feel like our squad is even stronger this year and I expect good things to happen again. But a lot of enjoyment happened last year and the focus to make the most of the time we had especially in our practice sessions," he added.
AB de Villiers meanwhile, spoke about the preparations that have been going on in the camp for the tournament. "I had a nice few training sessions, a lot of fitness, a lot of gym work. I feel ready and I am as young as ever so looking forward to it. We have spent a lot of time in the room and before that, we were travelling. It was quite intense coming out. I hit the floor running. Had a lot of fun out here tonight and I was hitting the ball okay. Not a 100% so I will come back tomorrow for a bit more," he said.
RCB begin their campaign tomorrow against Mumbai Indians in Chennai.
Also Read: IPL 2021: "They take care of everything off the field" – Suryakumar Yadav speaks on the support provided by Mumbai Indians' owners
Also Read: IPL 2021: WATCH – Ricky Ponting's motivational speech ahead of Delhi Capitals' first game