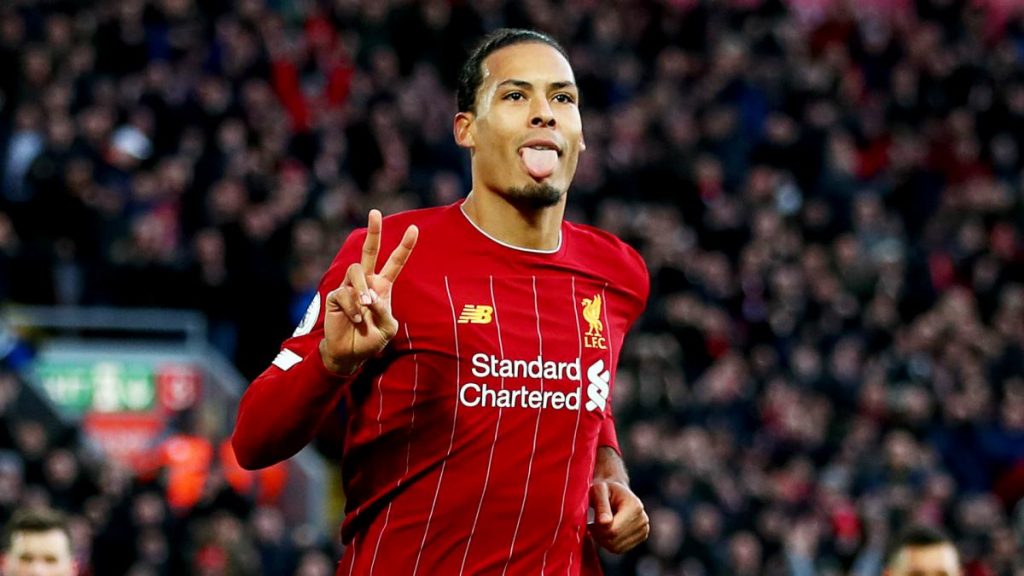 A lot of people wrote off Liverpool's chances following the injury to Virgil Van Dijk. They weren't without any reason though as Virgil Van Dijk has been the backbone of Liverpool's defence since January 2018. But in the seven matches they've played after he was injured, Liverpool has only conceded three goals! What could be the reason for that and does this call for a change in tactics for Liverpool?
Players have responded to the call
Virgil Van Dijk was injured by Jordan Pickford in the Everton match and it was confirmed that he was close to missing the whole season. Jurgen Klopp spoke to his players and asked them to play in a way that will make Van Dijk proud. They did exactly that as the players rose to the occasion and the team has conceded only three goals in the seven matches they've played after his injury.
There were rumours that Virgil Van Dijk's injury has made Liverpool defensively stronger. In a literal sense it is true in the sense of goals being conceded, but there is a key factor that must be conceded. When Virgil Van Dijk was playing, Liverpool employed a high line as they played with a lot of risk. Opponents took advantage of this and employed fast attackers and balls over the top to defeat Liverpool's high line.
In the 2018/19 season, Liverpool played with a low block and played from the back. This meant that opponents found it tough to bypass Liverpool's defence. Opponents had to be really tricky to get past Liverpool's defence and as a result, Liverpool conceded the least amount of goals ever since the Premier League was constituted. A record number of 22 goals was conceded while Alisson Becker kept 21 clean sheets. A low block meant that players couldn't get closer to the goalkeeper and had to resort to long shots, which meant that there were lesser shots on target.
From the 2019/20 season Liverpool played a high line of defence. With that, the shots taken increased along with the shots on target. This meant that more goals would be conceded and Liverpool conceded 33 goals across the new season and kept only 15 clean sheets. There is a remarkable difference when Liverpool employ different tactics and that is the reason why they concede so many goals.
In the 2020/21 season Liverpool have already conceded 17 goals in nine PL matches. This came with a high defensive line and teams used quick attackers to exploit that. What must be considered is that five matches were played with Virgil Van Dijk and a high defensive line and conceded 14 goals. The remaining three goals came after Van Dijk's injury across five matches. They've kept the same amount of clean sheets in both the periods. Nearly 44 shots were taken against them before the injury and only 35 shots were taken against them after the injury.
It isn't that Liverpool is better off without Virgil Van Dijk. Liverpool has always used adversity to come back stronger than ever and this is the case here too. That and Liverpool have played a low block since his injury and have taken lesser risks. The forwards have also dropped to defend along with the midfield. Sometimes in a match you can see Sadio Mane defending with Andy Robertson while Diogo Jota tracks back like a right-back would do.
It all comes down to Jurgen Klopp trusting his centre-backs to play a high defensive line. If ever Jurgen Klopp chooses to play a low block with Virgil Van Dijk, expect a same defensive record like the 2018/19 season.
Also read: Liverpool v Atalanta preview and predictions