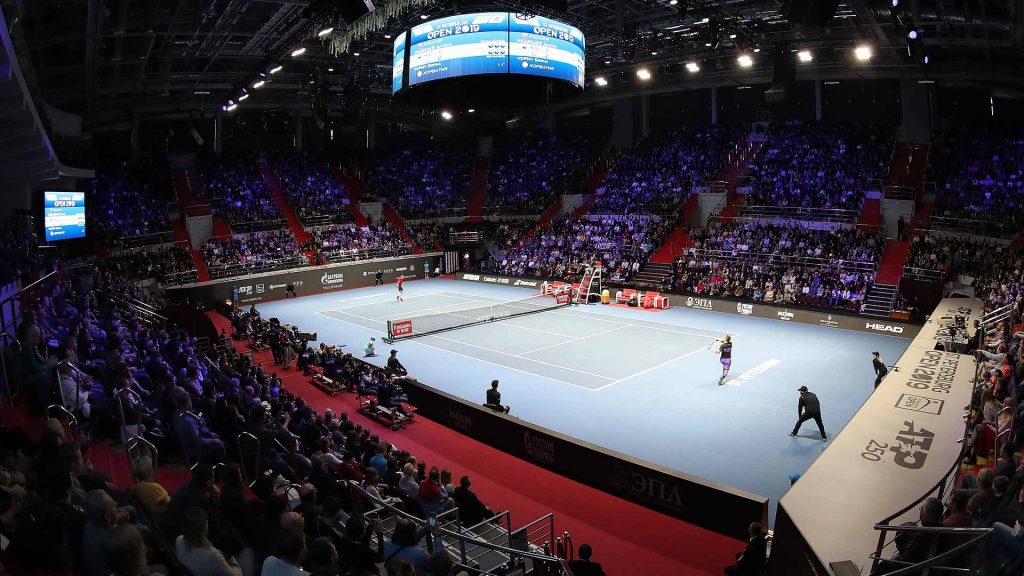 The ATP 500 event in St. Petersburg is underway right after the French Open 2020. The hardcourt tournament saw an absurd event where a player was penalised for coming onto the court late to start the match.
The recent controversy at St. Petersburg has caused a stir in the heads of the fans. It is now a dilemma, what should a player do when he urgently needs to use the bathroom amidst his presence on the court.
Bathroom break causes game penalty
Ilya Ivashka took a medical time out at the match. He then sought advice from the on-court official if he should go to the bathroom. Chair umpire suggested the player to be back as quick as possible. However, he turned out to be three minutes late to begin 2-3 in set number 2. The umpire blew a point penalty, followed by the game penalty as seen in the video.
We see Ivashka yelling furiously post the penalty. He even says, "If you wanted me to **** on the court, I could do it". The dispute involves the umpire and the player in a conflict about the rules to be followed. Soon the issue escalates to yelling, and when the official announcement is made on the microphone, Ivashka loses his cool.
The umpire declared, "Code violation delay of game. Game penalty Mr. Ivashka". The player yells furiously, "That's not possible. That's not possible," as he grunted out loud.
Belarusian Tennis Player Ilya Ivashka ended up winning the match, despite the penalties conceded making him trail 2-4. However, was a code violation and penalty valid during the match? The question still exists.
Also Read: "Every time I come to Paris I don't think I'm going to win," says 13 time French Open winner Rafael Nadal