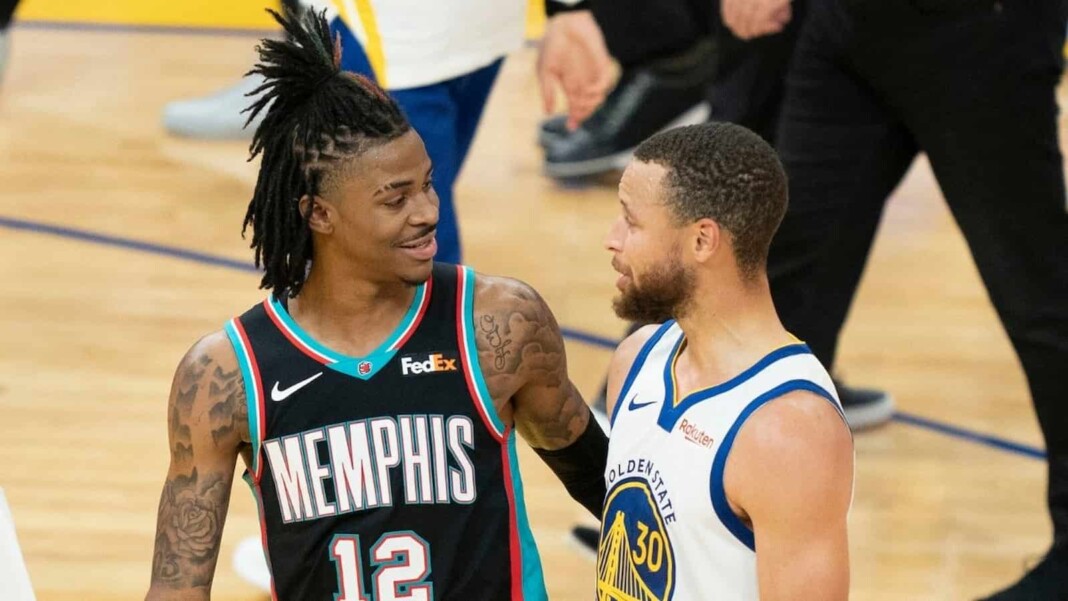 Memphis Grizzlies' rookie JA Morant has been one of the rookies to watch out for. Having deprived of his maiden playoff in the previous season. With the away team leading 112-109, JA Morant led his team when they needed him the most as he knocked down a clutch jumper in the paint to extend Grizzlies lead to 5 with just less than 5 seconds remaining.
With Stephen Curry leading the Klay Thompson less Golden State Warriors, he might have led the game scoring 39 points, but it was the JA Morant whose 35 points proved to be more inspirational performance. There were moments when Curry desperately wanted help from behind the arc, which he used to in the past with Klay, but today was different and indeed was Morant's time!
JA Morant Clutch Shot forces fans to leave Chase Centre with disappointment
With Jordan Poole losing the ball and creating a Warriors' turnover in the most desperate of moments. It was JA Morant who decided to keep the ball with him until the last moment even when he had Jordan Poole guarding him.
Morant quickly ran into the paint after wasting the time to spin and score a close jumper which was even more effective as the Grizzlies had 2 timeouts left, while the Warriors had just 1.
It led to Warriors taking their last remaining timeout, with Jordan Poole scoring from beyond the arc to enclose the point gap to just 2 points. But with 2 timeouts as mentioned remaining it was JA Morant led Memphis Grizzlies who needed to score just a basket more to secure their playoff spot.
Also Read: Top 5 Key Battles to Watch Out for in 2020-21 NBA…
Also Read: You Scared of Julius Randle": NBA Analyst Stephen A. Smith hits…