According to the recent reports published by Watford, the Hornets have confirmed the signing of Dapo Mebude from the Scottish outfit. The club has signed the former Rangers FC play on a two-year deal that would see the player last till 2023. The club also has a chance to extend his contract by two years if they are satisfied with his performance.
On the official website, Watford FC published:
Watford FC is pleased to confirm the signing of 19-year-old forward Dapo Mebude on a two-year contract, with a further two-year option. Welcome to Watford, Dapo!
Who is Dapo Mebude? How was he for his former side in the last season?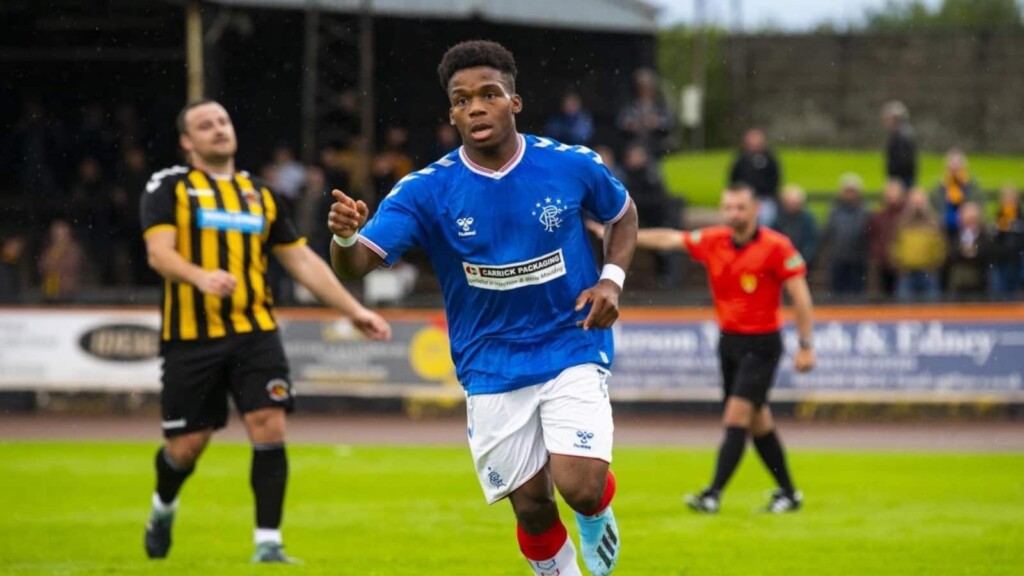 Rising through the ranks of Glasgow Rangers Academy for U-17, Dapo Mebude attracted interest from various Scottish clubs owing to his impressive performances. Astonished by the interest of various clubs, Glasgow Rangers FC loaned out him to Queen of the South FC in the 2021 season. However, the stint was very short as the player returned within six months.
However, he had performed on the top level for the Queen of the South FC. Watford FC got promoted to the English Premier League and registered a strong interest in the player. The Hornets went on to sign the player from Glasgow Rangers FC on a free transfer as the player ran his contract down.
For Queen of the South FC, the player scored two goals in 11 league games. His achievements do not stop here. The 19-year-old Scottish forward has featured for Scottish U-17, U-18 and U-19 teams. Also, he has featured alongside Sonny Blu Lo-Everton who is playing for the Golden Boys.
However, the player might not feature directly in the senior squad of Watford. It is rumored that the club will ease him down slowly to the new environment and the pacy league by integrating him to the U-23 squad initially. The newly-promoted side has a plan in place for the new signing that can help them to stay afloat in the English Premier League for a season.
Also Read: Lautaro Martinez's Girlfriend: Know all about the Agustina Gandolfo