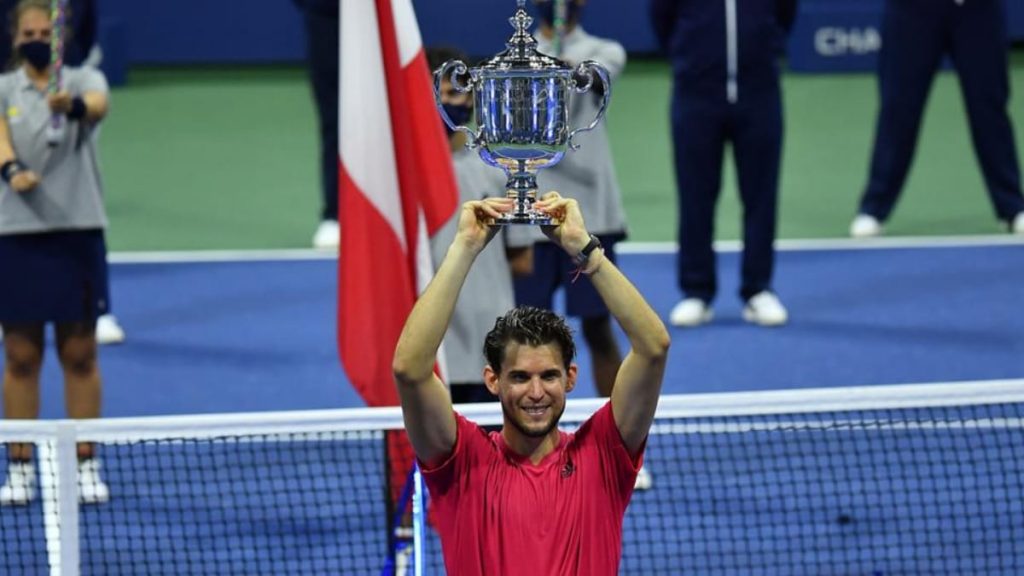 Dominic Thiem becomes the new Grand Slam Champion and the first player in Open Era to rebound from two sets down in a US Open final post the magnificent five-set thriller 2-6, 4-6, 6-4, 6-3, 7-6(6) on Sunday. The Austrian also became the first 90s born Grand Slam champion, along with the 55th Open Era Grand Slam champion and the 150th of all time. The 27-year old seconds Thomas Muster (Roland Garros 1995) as the only Austrian to ace a major championship.
The Zverev-Thiem Camaraderie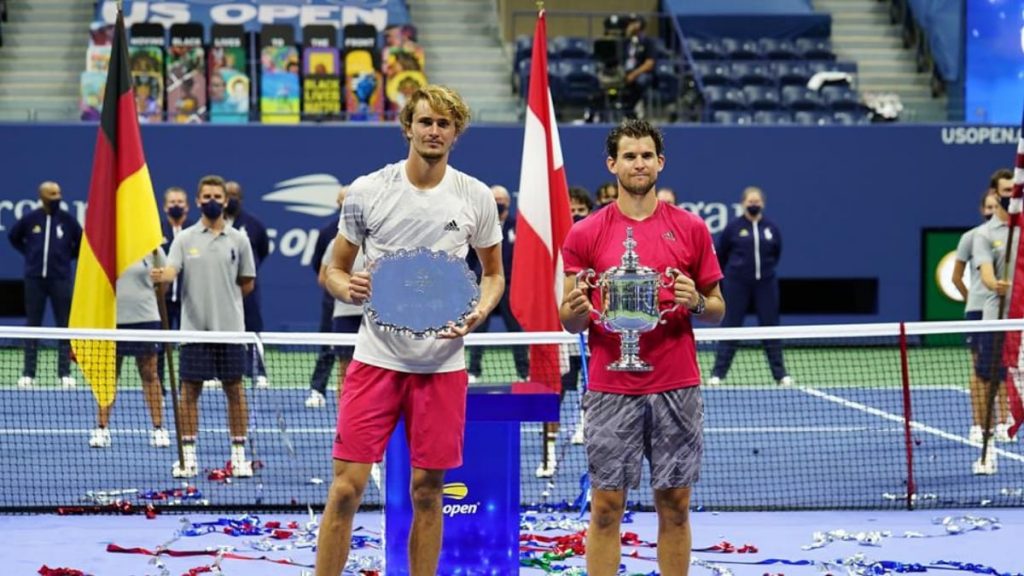 Post the epic four hour five-set historic face-off, both players were all impassioned as they expressed their camaraderie during the presentation ceremony.
"We started to know each other back in 2014 and straight away started to develop a great friendship… and then a great rivalry," Thiem said in his post-match speech. "We've made great things happen on the court and off the court. It's amazing how far our journey brought us to share this moment," he added.
"I wish we could have two winners today. We both deserved it," the champion lauded Zverev. "But I remember you told me when we played in Madrid and you beat me in the final, that I was going to win this title. Now I tell you the same. You're going to make it 100 percent and make your parents proud at home. Big congrats to your team, love when you're around. You will definitely bring it home one day," he expressed further.
Meanwhile, 23-year old Zverev bagged a career breakthrough despite his defeat, reaching his first majors' finals and becoming the youngest major championships' finalist after Djokovic (US Open 2010).
"I want to congratulate Dominic on the first of many Grand Slam titles. I wish you could have missed a little more so I could be holding that trophy up, but here I am giving the runner-up speech," Zverev said post-match.
"I want to thank my team for sticking with me. The past two years haven't been easy in my tennis career. We're definitely on the way up and I hope that one day we're going to lift that trophy up together," he added.
Also Read: US Open 2020: Dominic Thiem wins his first Grand Slam, take a look at some record