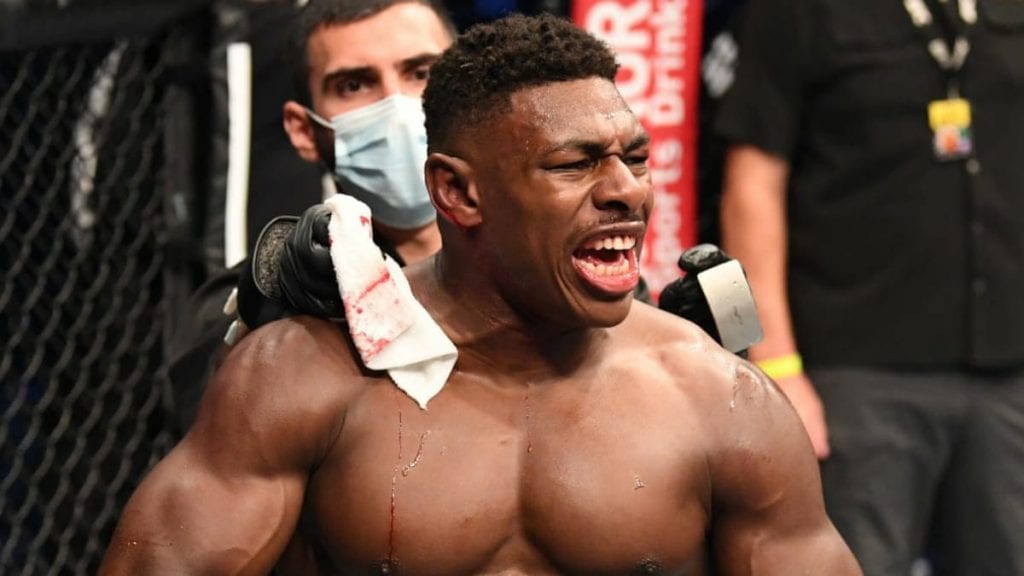 Joaquin Buckley has become an overnight sensation after his phenomenal knockout at UFC Fight Island 5 against Impa Kasanganay. His knockout has already got millions of millions of likes worldwide beating records of even former two time champion Conor McGregor.
This was not just his first win at the promotion but also his first Performance of the Night bonus. The knockout got a lot of praises from major UFC fighters like Israel Adesanya and Nate Diaz and the knockout is being termed as arguably the best knockout ever in the UFC.
The fight began with both middleweights exchanging vicious strikes in round 1 and both coming close to knocking each other out in the very first round. Round 2 began in the same fashion however this time, Buckley took control. He landed a body kick which Impa caught. Instead of trying to break his leg free, Buckley quickly changed his style and landed a monstrous jump spinning back kick right on the face of Impa, knocking him out cold even before hitting the canvas.
Buckley speaks on his overall performance-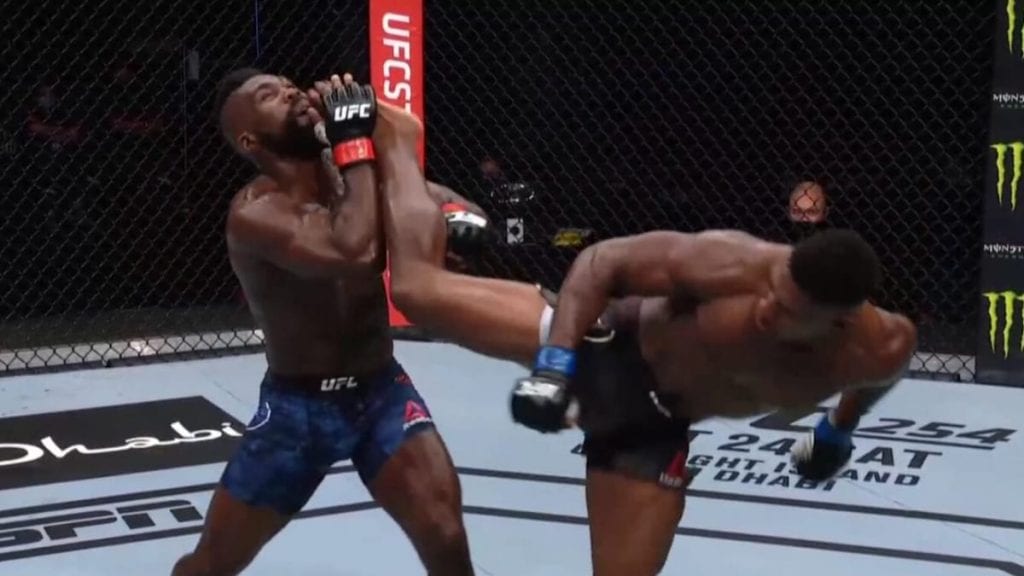 "A lot of people don't know anything about fighting, and they only follow the person with the most follows. I'd rather stay under the radar and keep doing what I'm doing. … It's a fight, man. I try to make a gritty fight every time. It's always gonna be uncomfortable to me. I always try to go out there and put on a banger. I told myself regardles – win, lose or draw – we're not going to a decision."
When asked if he has practised this move before, the debutant had this to say, "I was conscience of it, because he caught my foot the first time. I was just hesitant then, just to throw it. But the second time, I said, 'Why not?' When I threw it, I connected. I just didn't know I knocked him out until I seen his body go stiff. … I call it 'Wakanda style.'"
Buckley made it clear that he wants to get back to the Octagon as soon as possible, to deliver some more knockouts for the fans. "We'll see. I gotta talk to the management team, but I'm trying to get in here ASAP. As soon as possible".
Do you think Joaquin Buckley is the next big knockout artist in the UFC?
Also Read: Israel Adesanya shares a lesson with Paulo Costa, tells him to "let it go" if he wants a rematch