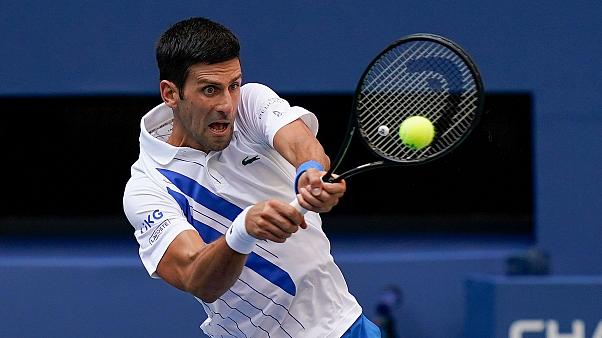 World No. 1 Novak Djokovic boasts to stand above all with a 26 to 1 win-loss record this year. As he cruises to the third round of Italian Open 2020 defeating Italian Salvatore Caruso, he creates greater headlines on his off-court doings. The Serb recapitulates fans and media about the recently formed Professional Tennis Players' Association (PTPA).
Djokovic restates PTPA's goal
With a firm commitment to make the association flourish, the 33-year-old elaborated on the PTPA goals and plans in the conference post his opening round win at Rome Masters. He quashed the ongoing debacle between the ATP and a few others of PTPA boycotting the Andrea Gaudenzi-led organization, stating the need and remarking on the longed desire of players to have their own council and be represented in a better way.
Reassuring to be happy to be associated with ATP and its President Andrea Gaudenzi, with whom he claims to share a 'transparent' and 'honest relationship', the Top seed reflected back on his recent conversation with him, "I met Andrea Gaudenzi during the players' meeting two days ago, for two and a half hours," Djokovic said.
"We have no problem between us, we are very transparent, there is an honest relationship between us both, I respect him a lot, he is the president of ATP. No, we don't want to fight with them, we never talked about boycotting or separating or anything similar," he added.
The Serb further stressed on the sole goal of PTPA to help safeguard the rights and interest of the tour players and build up healthier ecosystem for the lower-ranked players.
"We want to work together. There are nearly 200 players who have signed our proposal," Djokovic added.
"The Players Association is moving forward, it is very important for us to feel represented and to bring a new idea to ATP. We don't want to fragment anything, but we want and need an association that represents us. That's all," he stated.
Also Read: I disagree with their opinion: Novak on Roger and Rafa's say on PTPA