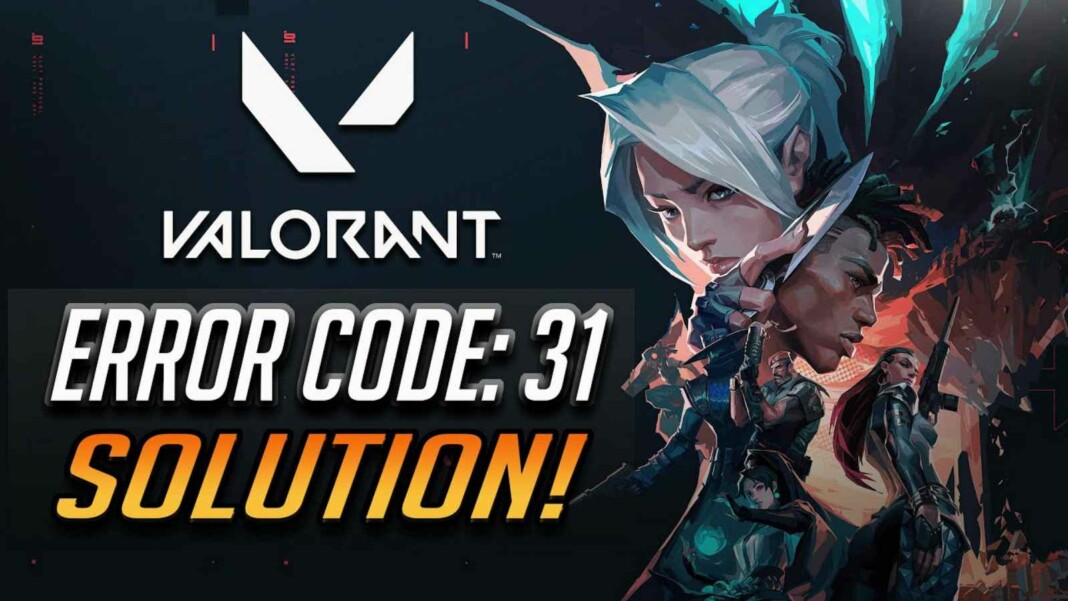 Valorant Error Code 31: Players have been facing a sudden outrage of errors and game crashes very recently. A huge number of players reported the same and complained about getting the same error code for about an hour now. Valorant outages reported in the last 24 hours have peaked from around 2 PM and players keep reporting error 31. Error code 31 is one of the most common codes, and it's one that prevents the game from launching or connecting to online matchmaking. Valorant Error Code 31 is an error that occurs due to small issues in the game. Here's everything about Error Code 31 and how to easily fix it.
Also Read: New Skin Bundles in Valorant Patch 2.09| Tethered Realms & Minima
How to Fix Valorant Error Code 31
Valorant might be a couple of years into the FPS platform, but it has developed pretty much serious amounts of error codes overtime after the introduction of patches or updates, or maybe even simply without apparent causes. Like other games, Valorant too has error codes for specific errors that are encountered by most of the players all around the World, and these errors can be fixed easily with maybe a simple click for some.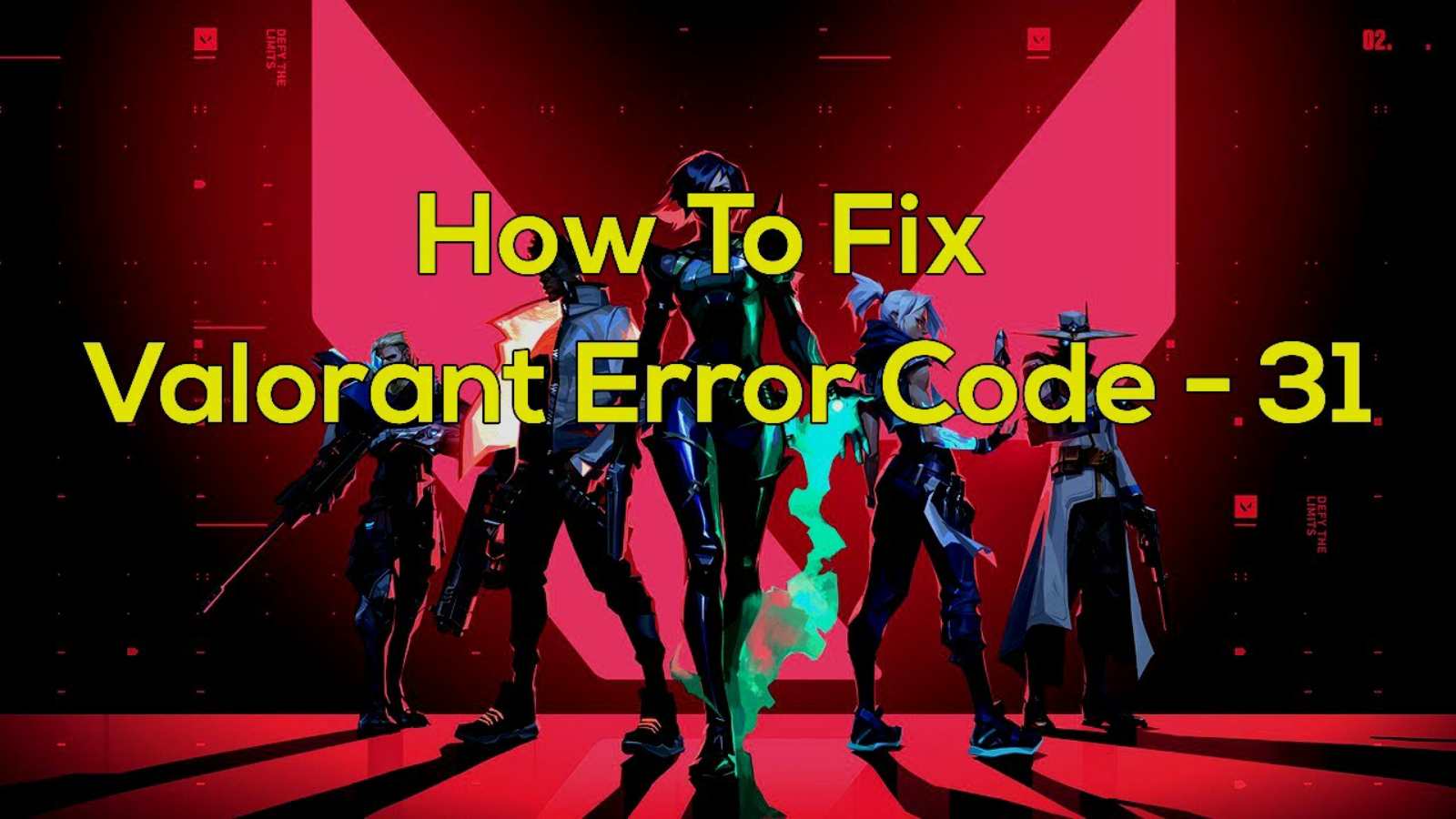 Valorant Error Code 31 is an error that occurs when the RIOT Client fails to get player name information. Most errors start showing after patches or updates in the game. "VALORANT has encountered connection error. This usually happens during times of planned or unplanned server outages. Thankfully, most of them are easy to fix, with a simple restart or reinstall of Vanguard being all you need to do.
| | | |
| --- | --- | --- |
| 31 | Failed to get player name information. | Go ahead and restart the Riot Client. |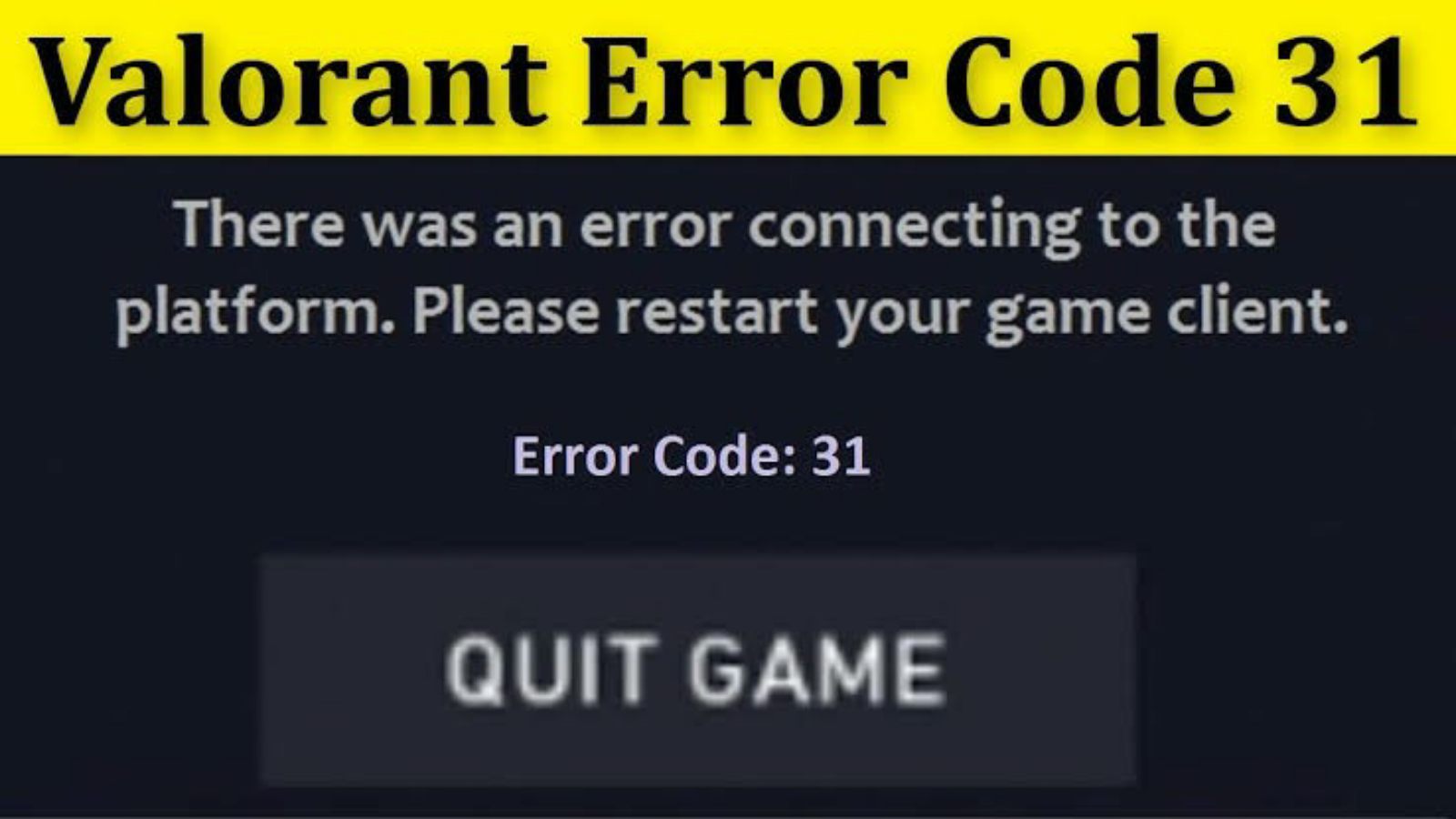 Error code 31 in Valorant is a network communication issue. It appears when the servers fail to retrieve your player name information. The Riot Games support team suggests you can fix error code 31 by restarting the Riot client. Players can follow the steps to counter this error.
Close your Valorant application.
Reboot your PC and restart the game client.
Try uninstalling and reinstalling the Valorant application.
If the problem still persists, issue a ticket on the Valorant Support website.
---
Also Read: Valorant Replication Mode: Agent selection, Economy, and All you need to know