Cori "Coco" Gauff is an American professional tennis player aged only 19. She has a career-high ranking of world no. 4 which she achieved on 24th October 2022. Coco was also ranked the World No. 1 in doubles during the 2022 season although her stay wasn't long.
She won the 2018 French Open in the junior singles event to become the top-ranked junior. The American also won a junior Grand Slam doubles title at the 2018 US Open. She became the youngest player in history to qualify for the Wimbledon Championships' main draw when she qualified for it in 2019, aged only 15.
Coco Gauff's net worth is around $10 million and she has since become a teen sensation and is often compared to the Williams Sisters. The Williams Sisters revolutionized the game and produced some of the best results there are. Gauff on numerous occasions has called the two her role models. Many say that Gauff might go on to become the greatest at the sport.
Related: Who are Frances Tiafoe's parents? Know all about Constant Tiafoe and Alphina Kamara
How did Coco Gauff's parents help her career?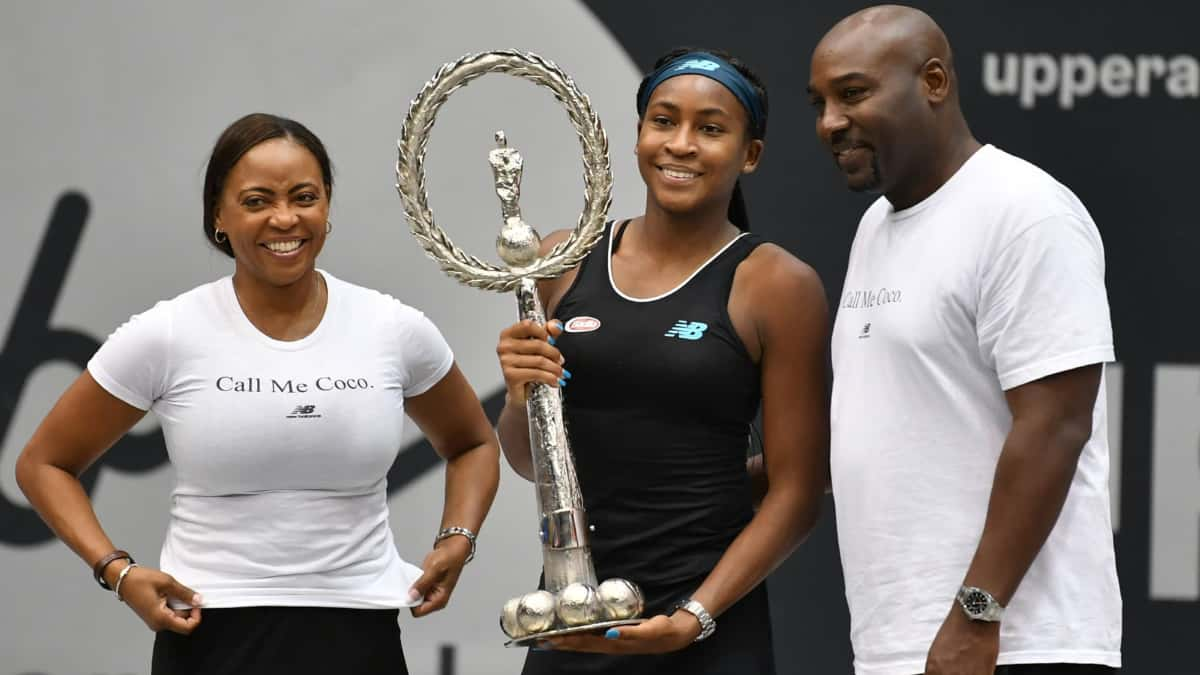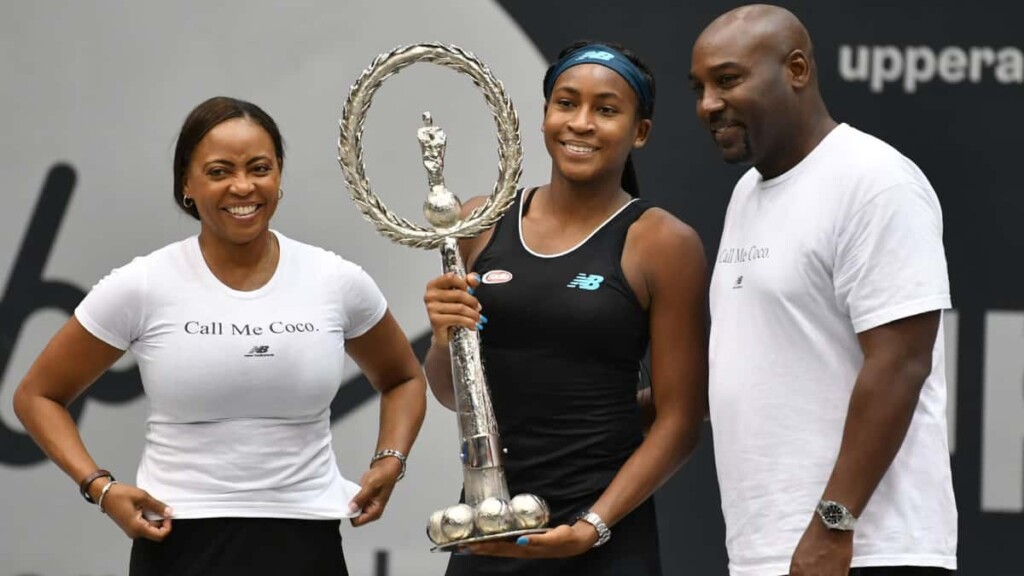 This American athlete was born on March 13, 2004, to Candi Gauff (Mother) and Corey Gauff (Father). Her father played college basketball at Georgia State University. He later worked as a healthcare executive. Her mother was a track and field athlete at Florida State University and worked as an educator.
"I think it helps parents when they have played as high as college or even pro, You better understand the process, and so you don't get too jittery about it. You don't feel like you're running out of time, so you are not rushed. You kind of meet your kid where they are at," said Corey regarding supporting her athletic ventures. He has also been coaching Coco alongside Jean-Christophe Faurel.
Corey Gauff left his longtime job as a healthcare executive to become her Head coach and Coco's mother started using her educator skills to homeschool her while on the road for tournaments.
"In the match, I try not to look at my parents too much, but definitely when I have a big 'Come on!' or I scream, I look at them because they kind of hype me up, And then sometimes when I feel a little bit tight during a match, I look at them because they just give me fist pumps so that just shows me that everything's gonna be okay. They're definitely my biggest supporters," said Coco Gauff about her parents.
Gauff's parents continue to be a constant source of inspiration for her often spotted in the players' box. The 2022 French Open runner-up is starting to make her name on the Tour with consistent performances on all surfaces and it certainly looks like she will be one of the best players in the future. There have been many rumors about Coco Gauff's boyfriend but currently, she is single.
Continue Reading: