The Monaco Grand Prix is a diamond in the crown of motorsport, nestled inside the gorgeous embrace of the French Riviera. Its illustrious past extends back to the golden age of racing when legends etched their names in the annals of this magnificent event. Monaco, the glittering jewel of the Formula One calendar, enchants everyone who dare to navigate its hazardous twists and turns. It is the one of the three races of the coveted triple crown. The brutal nature of the race's tiny and twisting circuit converts it into the ultimate crucible, testing each pilot's fortitude, agility, and chutzpah.
The track dances with precision as drivers navigate the incomprehensible maze, bumping up against the barriers in a magnificent display of expertise. The stakes are higher, the margins are smaller, and the rewards are unrivalled for those daring enough to seek victory on the sacred tarmac of Monaco. Only a handful have left their mark on the slowest track in F1, where million-dollar yachts serenade the powerful engines. Dive in to find out who holds the title of the Principality's most successful driver and learn about a few racers who have come near to him.
Discover: Does the Monaco F1 track qualify as a Grand Prix circuit?
Here's the list of the top five most successful drivers in Monaco:
5. Jackie Stweart (Wins:3)
With his spectacular achievements, Jackie Stewart the Scottish driver, made an everlasting stamp on the Monaco Grand Prix. His driving aptitude and natural ability to navigate the tricky streets of Monte Carlo catapulted him to the title of real Monaco master. Stewart's successes and struggles in this famous event epitomised the spirit of his racing career, with three victories and four pole positions to his record.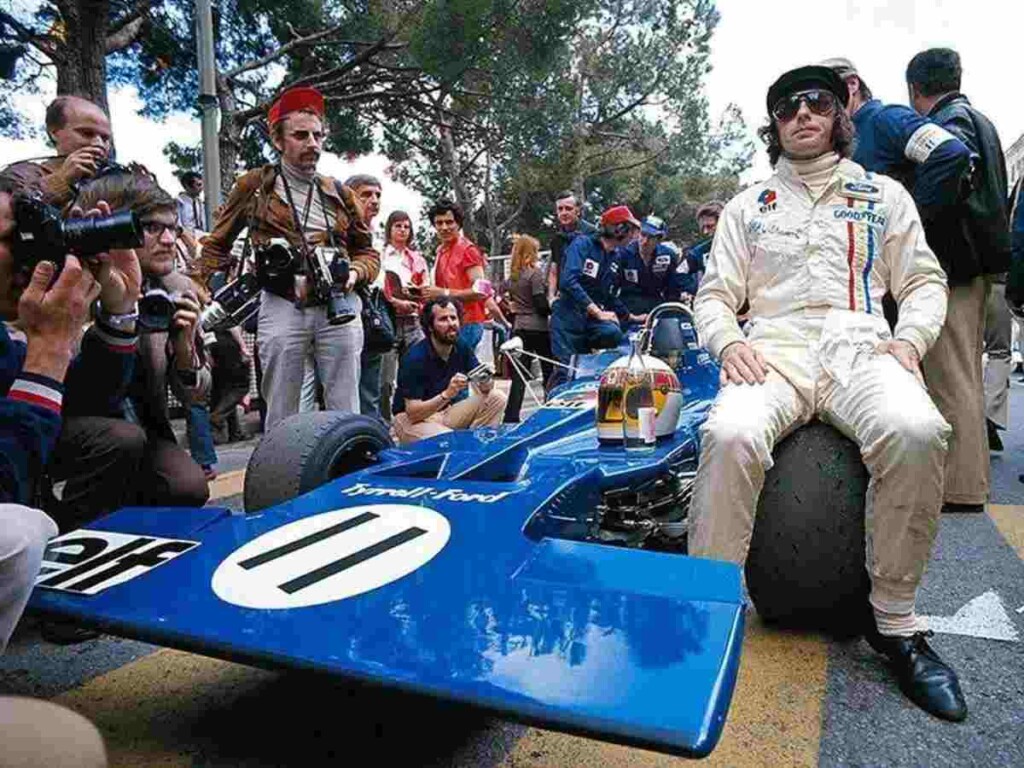 In 1966, despite a race marred by technical issues and crashes, Stewart emerged victorious with a forty-second advantage over his nearest opponent. Despite a tough battle from Italian driver Lorenzo Bandini's Ferrari, Stewart's unwavering tenacity and talent gained him the top spot, heralding the start of his Monaco victories.
In 1971, Stewart demonstrated his outstanding wet-weather driving skills by capturing a spectacular pole position, leaving his competition in the dust. Despite suffering from illness as a result of gases leaking into his cockpit, Stewart controlled the race, building his lead over his rivals, which included the quick-starting Jo Siffert and Jacky Ickx.
Stewart's spectacular triumph from pole position in 1973 matched the legendary record of his late friend and fellow racer, Jim Clark, who had 25 Grand Prix victories. Stewart's triumph cemented his place as a Monaco icon, leaving an indelible mark in Formula One history. He had a chance to win at least five of the eight races he ran there.
4. Alain Prost (Wins:4)
Alain Prost was a formidable French driver who left his mark on the Monaco Grand Prix with his exceptional performances. With four wins and four pole positions, Prost was one of the only two drivers who won the Monaco Grand Prix in the decade between 1984 and 1993.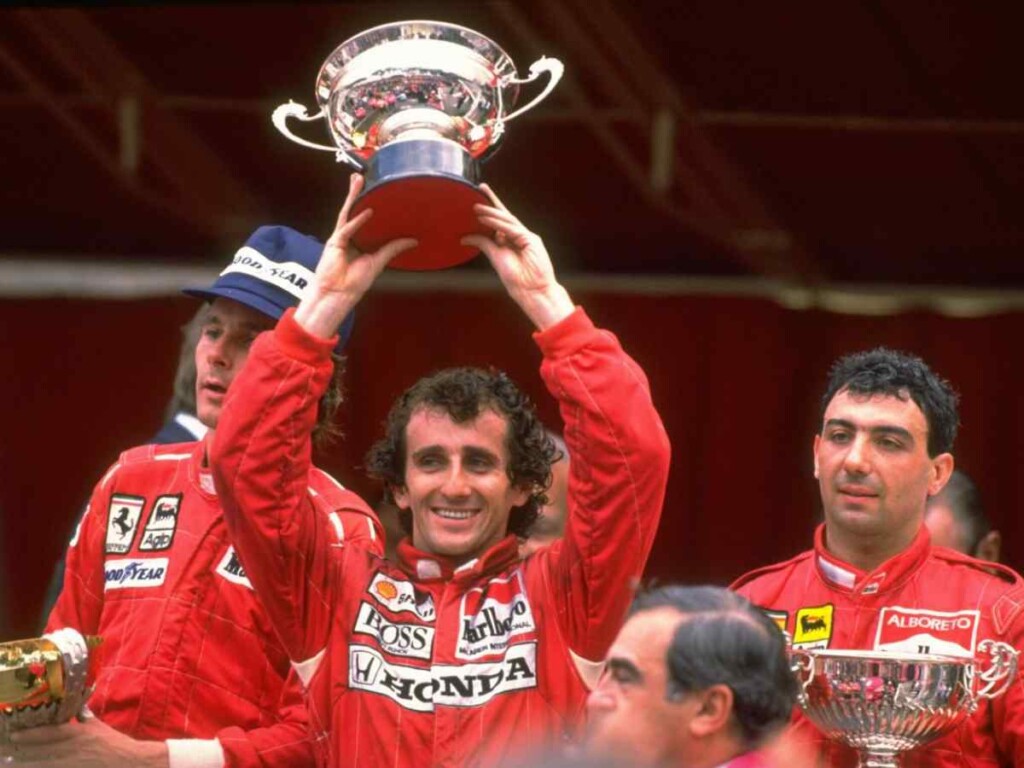 In 1984, Prost won his maiden race at the short track in a rain-soaked race. Despite intense battle from burgeoning star Ayrton Senna, Prost regained the lead and skilfully motioned for the race to be halted due to difficult circumstances, sealing his victory and triggering the 'what if' argument. The next year, Prost prevailed once more, capitalising on a pit straight accident that caused pandemonium and allowed him to seize the lead, eventually scoring a convincing victory.
In 1986, Prost maintained his Monaco domination by winning his third consecutive race from pole position. The race included several breathtaking accidents, including one involving Patrick Tambay and Martin Brundle. Prost's superb driving abilities secured him a position at the top of the podium. Prost's tenacity paid off in 1988, when he won his fourth Monaco Grand Prix despite a tumultuous start and many retirements.
As his competitor Ayrton Senna slowed, team orders played a role, allowing Prost to grasp the opportunity and won. Alain Prost's four wins and four pole positions in Monaco solidified his name as one of the finest drivers in the race's history.
3. Graham Hill (Wins:5)
Helmed as "Mr. Monaco" for his awe-inspiring performances on the challenging streets of Monaco, Graham Hill etched his name in Formula One history with a series of remarkable achievements. Making his F1 debut at the 1958 Monaco Grand Prix, Hill displayed early promise, briefly leading the race before retiring from fourth place.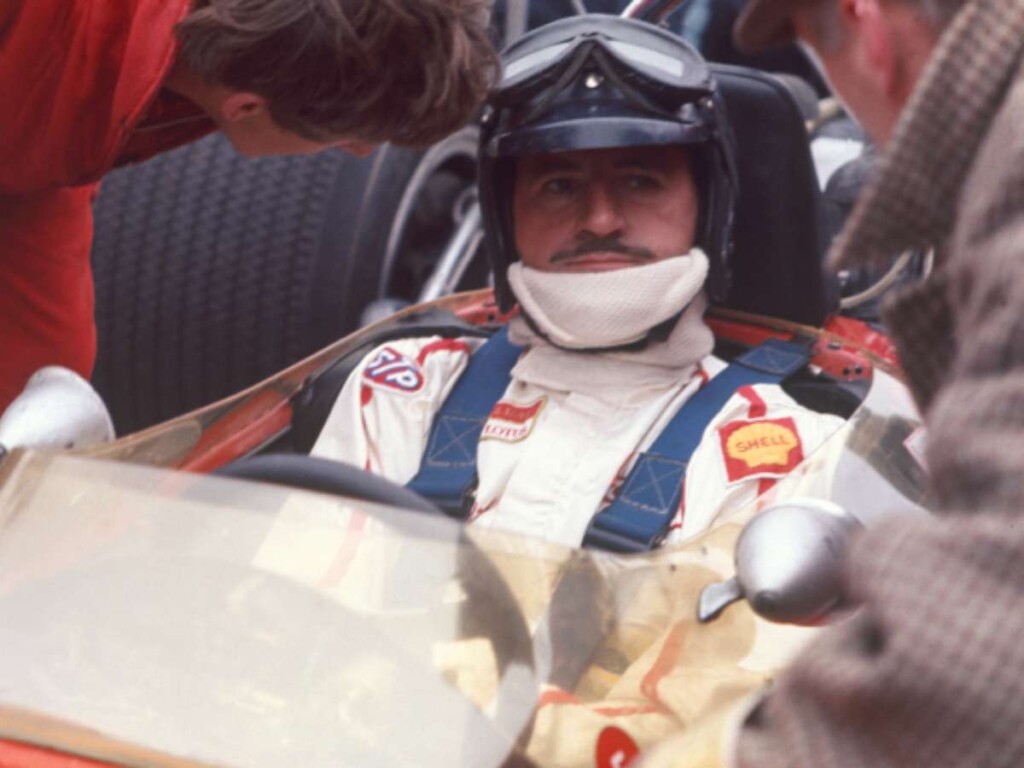 Hill's first taste of victory in Monaco came in 1963, where he showcased his mastery by lapping the entire field. The following year, he replicated his dominant performance, securing another remarkable win. The 1965 race witnessed a milestone in Hill's career as he achieved his first hat-trick, solidifying his reputation as a force to be reckoned with.
In the 1968 Monaco Grand Prix, Hill, a three-time winner at the circuit, secured pole position. Despite Johnny Servoz-Gavin initially taking the lead, a drive shaft failure and subsequent crash dashed his hopes. The race was riddled with accidents and mechanical failures, resulting in only five cars reaching the finish line. Hill emerged victorious, claiming his fourth and final Monaco win. Richard Attwood, substituting for an injured driver, finished a close second, while Lucien Bianchi secured third place. Sadly, Hill never achieved another podium finish in his Formula One career.
2. Michael Schumacher (Wins:5)
Michael Schumacher, dubbed a genius on the streets of Monaco, won five races and three pole positions. Schumacher's superiority emerged throughout the rain-soaked 1994 race, as retirements plagued the field. He won for the fourth time in a row, defying the Prost-Senna period. Martin Brundle came in second place. The event was held in memory of Ayrton Senna, who died tragically that year in San Marino.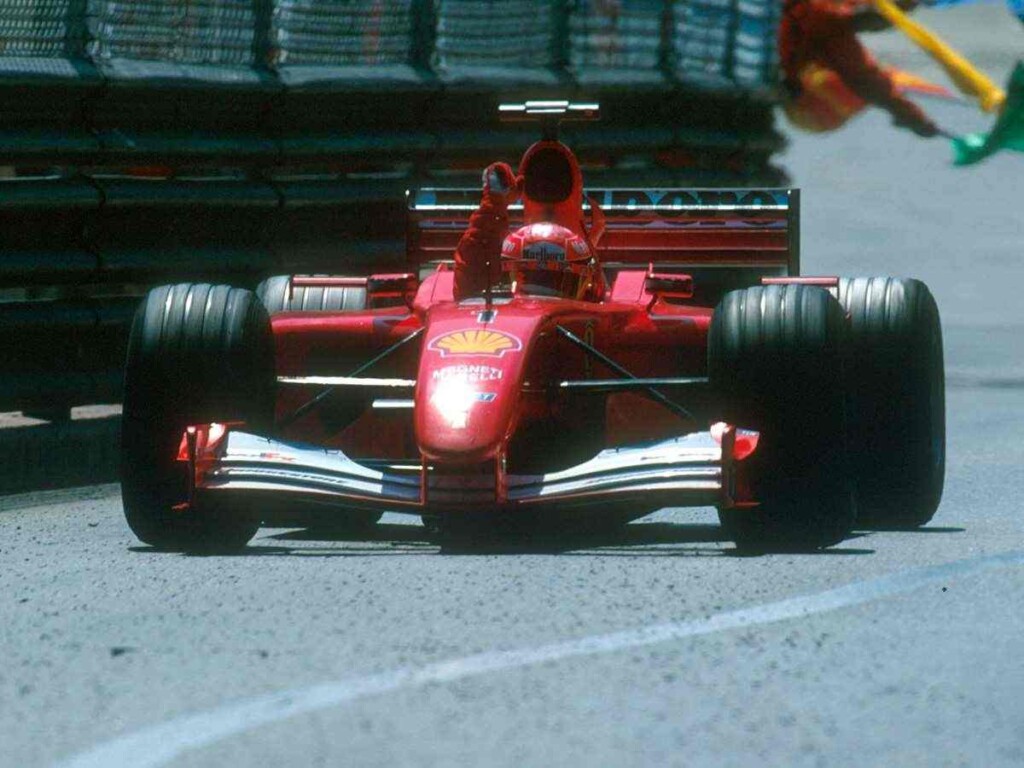 Despite a tumultuous start to the 1995 Grand Prix, Schumacher held his position. Despite penalties and retirements, he came out on top with a convincing win. In the rain-soaked 1997 race, Schumacher's clever tyre choice proved crucial. He put on his masterclass wet weather drives to win from 53 seconds against faster Williams cars. He overcame the difficult circumstances, breaking Ferrari's winless streak dating back to 1981.
The 1999 race highlighted Schumacher's early advantage, as his competitors failed. He scored a well-deserved victory with a perfect drive. There were a few misses in Schumacher's Monaco record. A fractured exhaust pushed him out of a commanding lead in 2000. He won the race the next year, dominating from the pole in a race with just ten drivers finishing.
However, eye inflammation hampered his qualification in 2002, resulting in a third-place finish. Nonetheless, he battled courageously and came in second place. A parking manoeuvre in 2006, however, marred his otherwise flawless Monaco track record. Despite these misfortunes, Schumacher's record as a Monaco genius remains unblemished, cementing his place as one of Formula One's all-time greats.
1. Ayrton Senna (Wins:6)
Ayrton Senna, revered as the "King of Monaco," dominated the iconic circuit with a record-breaking six victories and five pole positions. His first win eluded him in 1984 due to a red flag, but his remarkable performance remains etched as one of his finest races. With an unparalleled display of skill and speed, Senna earned his legendary status on the streets of Monte Carlo.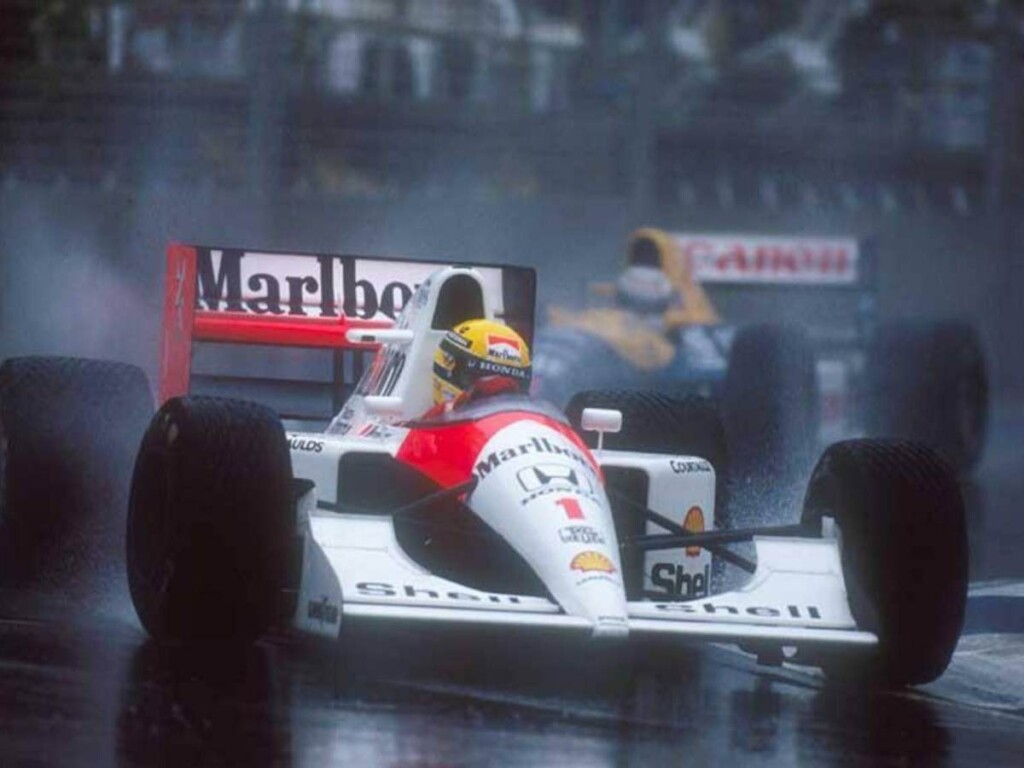 In his ten appearances at the track, Senna triumphed six times, leaving no doubt about his mastery of the circuit. A streak of five consecutive wins from 1989 to 1993 solidified his reign. Although plagued by misfortune, such as a blown engine while leading in 1985, Senna's prowess remained unmatched.
Despite a low point in 1988, where a rare mistake cost him victory, Senna showcased his brilliance in his greatest Monaco win in 1992. Defending his lead against the relentless pursuit of Nigel Mansell, Senna displayed flawless precision, fending off the faster Williams car on fresh tyres while on worn tires. His defensive skills and unwavering determination secured his fifth Monaco triumph. Ayrton Senna's legacy as the greatest driver in Monaco endures his unmatched success and breathtaking performances forever etched in the annals of Formula One history.
Honourable mention:
Stirling Moss (Wins:3)
Stirling Moss, a legendary figure in Monaco Grand Prix history, secured three victories and three pole positions in his career. In 1956, Moss dominated the race, leading from start to finish and fending off challenges from Juan Manuel Fangio. Despite Fangio's multiple issues and a late incident that lifted Moss's bonnet, he clinched victory with a six-second margin.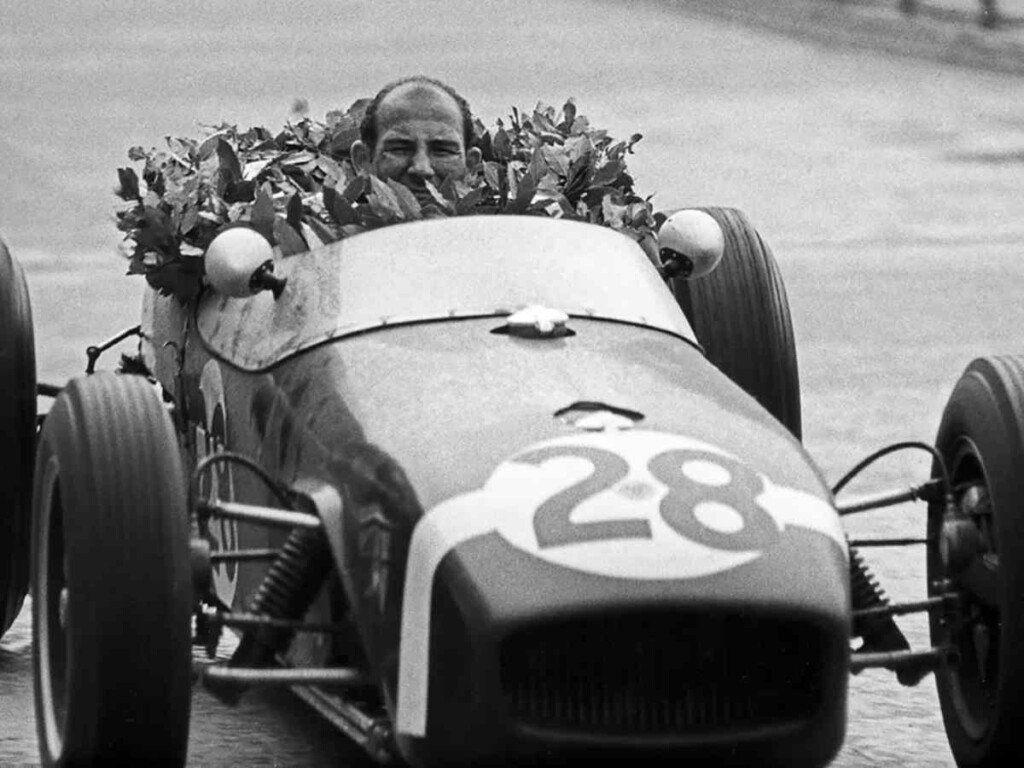 In the 1961 edition, Moss claimed pole position and battled Richie Ginther for the lead. Jim Clark faced fuel pump problems, leaving Moss and Ginther to duel for the win. Moss, driving an underpowered Lotus, maintained a significant lead, while Ferrari's Graham Hill and Ginther closed the gap. Despite their efforts, Moss matched their pace and secured a hard-fought victory.
Moss's Monaco record also included near misses. Mechanical failures cost him potential wins in 1955 and 1959, both times retiring from the lead. His performance in Monaco showcased his exceptional skills and ability to fend off formidable competitors, deserves a status as an honourable mention in the race's history.
In case you missed it: