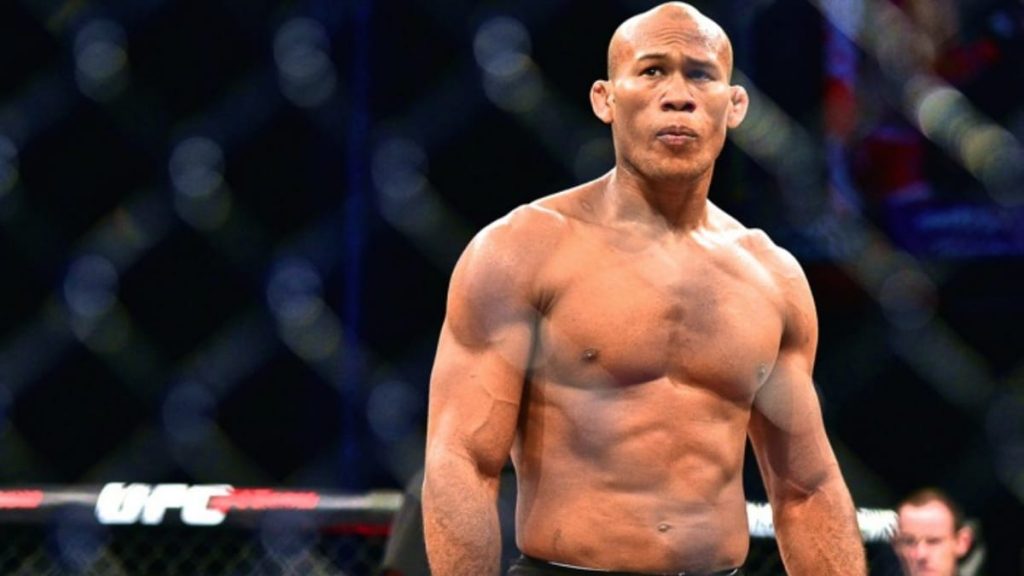 Ronaldo "Jacare" Souza last fought way back in 2019, November against Jan Blachowicz, which he eventually lost, albeit via split decision. Having lost four of his last six fights he will be desperate to make amends and get back to winning ways. The highly regarded grappler who has a record of 26–8 in his professional MMA career was supposed to face Uriah Hall earlier this year, but Souza had to withdraw as he tested positive for COVID-19.
Ever since then Souza has been looking for an opponent and now it looks like he has found the right one. Souza, recently took to Instagram to call out Cuban, Yoel Romero, asking him for a rematch.
"December I will be ready" – Jacare Souza
The photo posted by Souza on Instagram shows Souza landing a punch on Yoel Romero when the two fought back in December, 2015. Souza lost the match via split decision, and five years later, he looks set to avenge his loss. He captioned the post as, "Who wants this rematch? December I will be ready!"
As for Yoel, he has been struggling too. He has not won any of his last three fights since beating Luke Rockhold way back in early 2018. He even had a title shot for the middleweight championship against Israel Adesanya, which he lost via unanimous decision. Yoel too was scheduled to face Uriah Hall after Souza pulled out due to COVID-19, but once again here, Yoel pulled out due too undisclosed reasons.
Since, the middleweight division is currently stacked with a plethora of fights already, it looks likely that these two relatively old fighters might soon have a rematch. A win would definitely help in getting back on track for both of the fighters. Whose side are you on? The Brazilian? Or the Cuban?
Also Read: Mike Tyson compares UFC fighters with Boxers