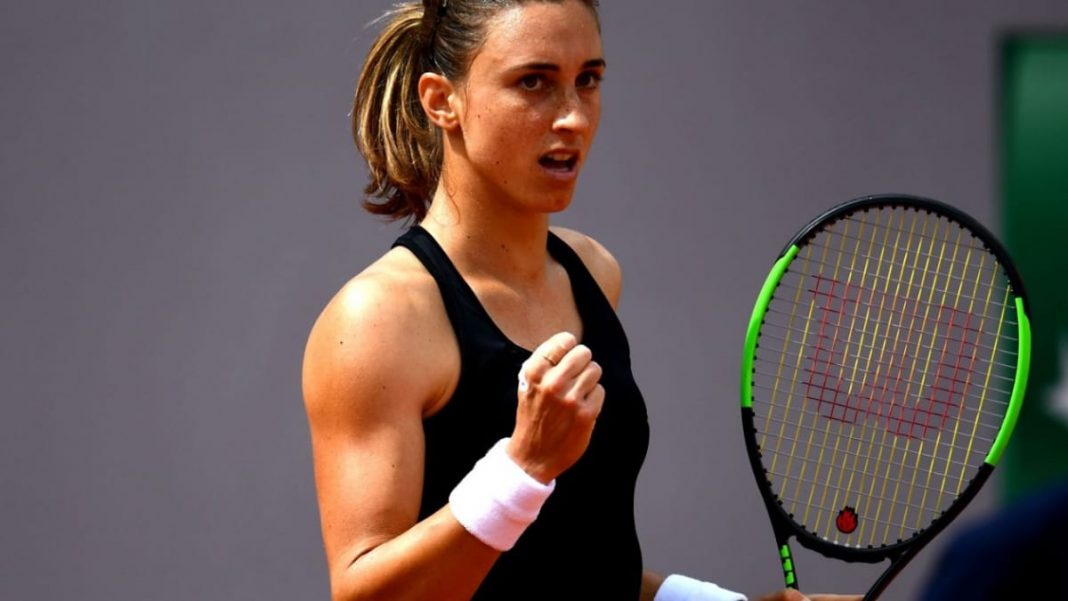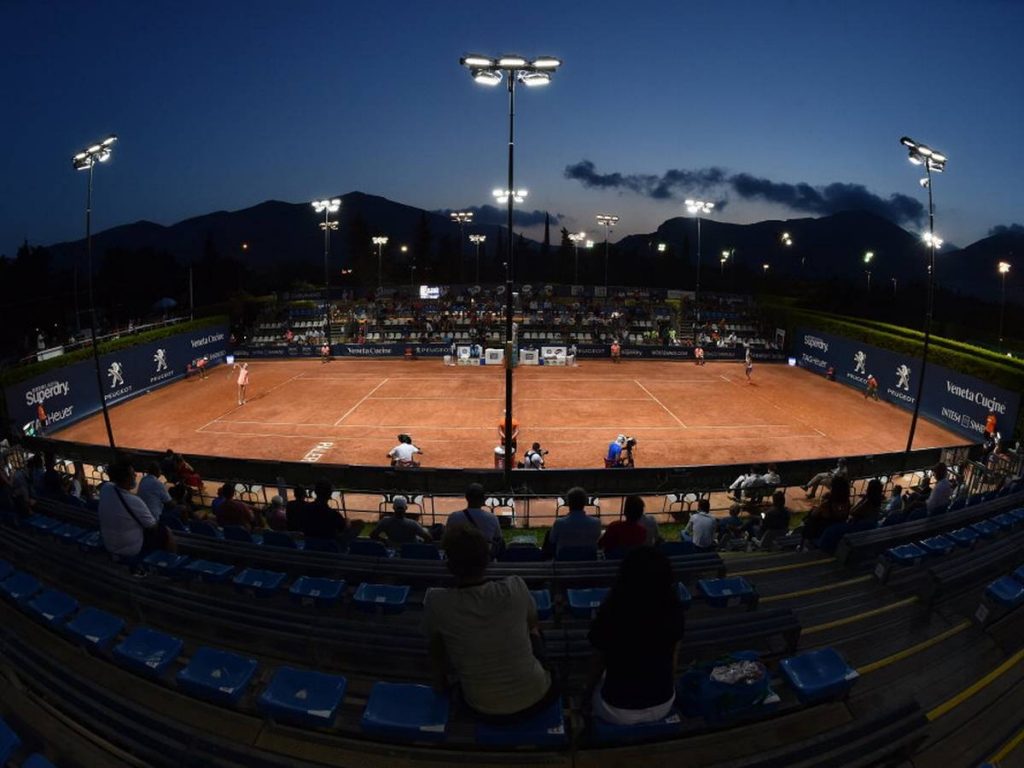 In the other half of the second round fixtures on Thursday, seeded players had to play some engrossing tennis to book their place in the quarter-finals of the WTA Palermo Ladies Open in Italy.
Martic survives a scare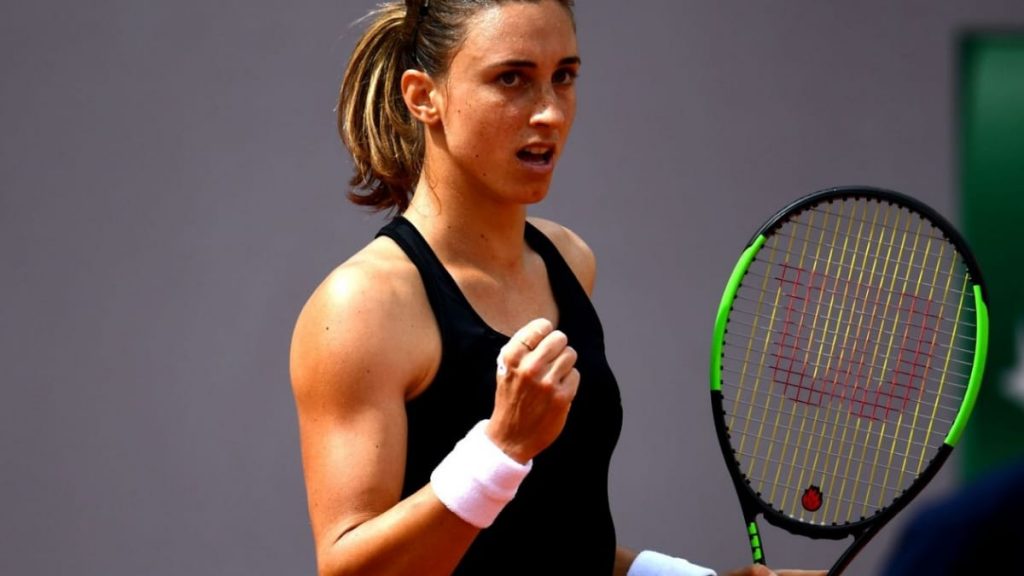 Top seed Petra Martic had to dig deep to turn around a set deficit against qualifier Liudmila Samsonova and reach the quarterfinals at the Palermo Ladies Open.
Martic needed a few games to find her rhythm against the 21-year-old Samsonova. The Croatian rallied after narrowly dropping the first set, and raised her level to complete the comeback, 5-7, 6-4, 6-2.
"The struggle was real out there today," Martic joked in her post-match press conference. "From the first point, I started off not feeling my game and she was really in such a good rhythm.
"I think [Samsonova] played really good. She's not the type of player I like to play: she plays really fast, hits really flat and low. And especially on these courts it can be tricky.
"Overall I didn't really enjoy myself out there. But I realized right away that it was not going to be easy and I was going to have to fight."
She'll have to face another qualifier in the next round as Belarus' Aliaksandra Sasnovich awaits in the quarterfinals.
Giorgi overcomes a resilient Juvan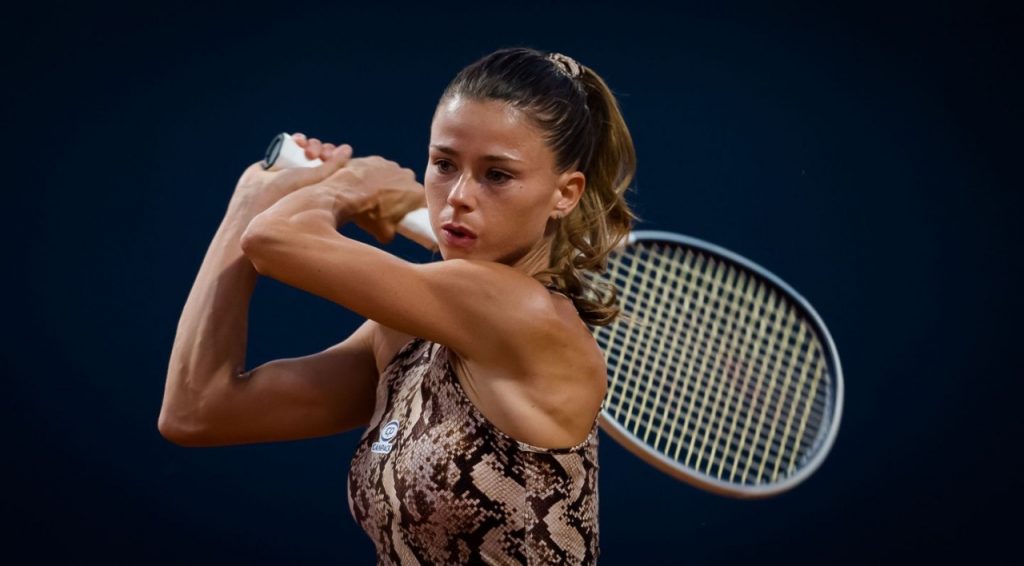 Hometown favourite Camila Giorgi survived a stern test from Slovenian teenager Kaja Juvan, 3-6, 6-2, 6-4 to reach the quarterfinals.
"I think I was more solid in playing my game," Giorgi said of the final two sets. "I was moving more forward, so it was much better for me." she added.
The former World No.26 caught fire after dropping the opening set against the in-form Juvan to reach her second WTA quarterfinal of the season after two hours and two minutes on Center Court.
"I think I need to improve everything in my game because we're still at the start. I've been making more mistakes than usual, I think, and so I need to play more matches to get better rhythm."
Up next for the Italian is the winner of Thursday's final second round encounter, No.7 seed Dayana Yastremska, who dispatched French lucky loser Oceane Dodin in straight sets.
Yastremska cruises past Dodin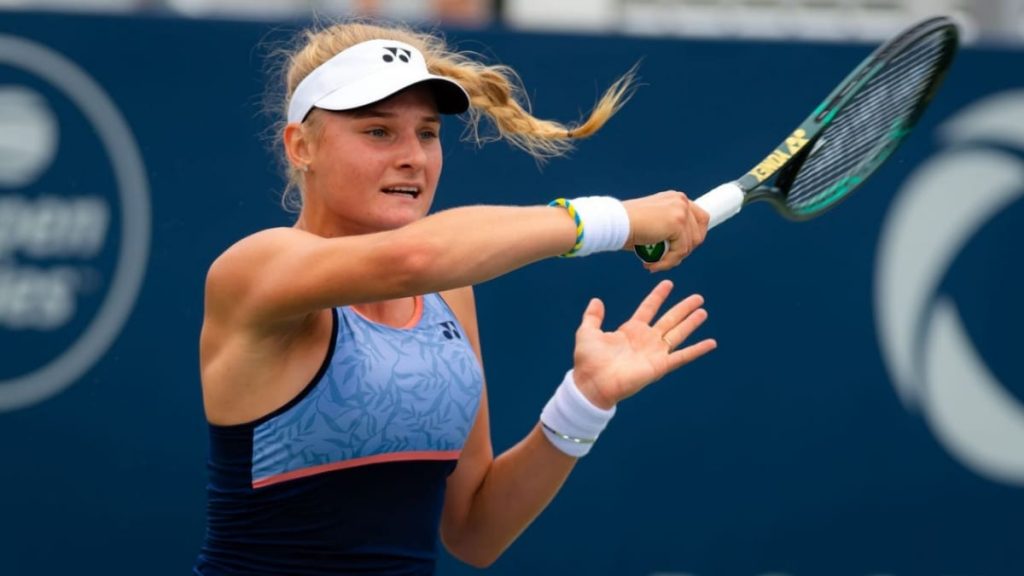 Dayana Yastremska completed the last eight line-up in emphatic style, dismissing Oceane Dodin, 6-2, 6-4.
"I'm very happy to be in a quarterfinal after so long of playing no tournaments," Yastremska said after the match. "It was a good match, starting pretty late. All day, I had to be very focused to stay in a good way with the mind," she added.
About facing off against Italian favorite Giorgi, Yastremska said
"With my style, I think it's cool to play against someone who is also hitting flat. The keys to win are just that: keys. I can't share those here, but the simple answer is that I'll stay with my style of game, regardless of how my opponent is playing. I can make adjustments, and maybe add some variety, but the main style won't change."
Kontaveit battles past a plucky Siegemund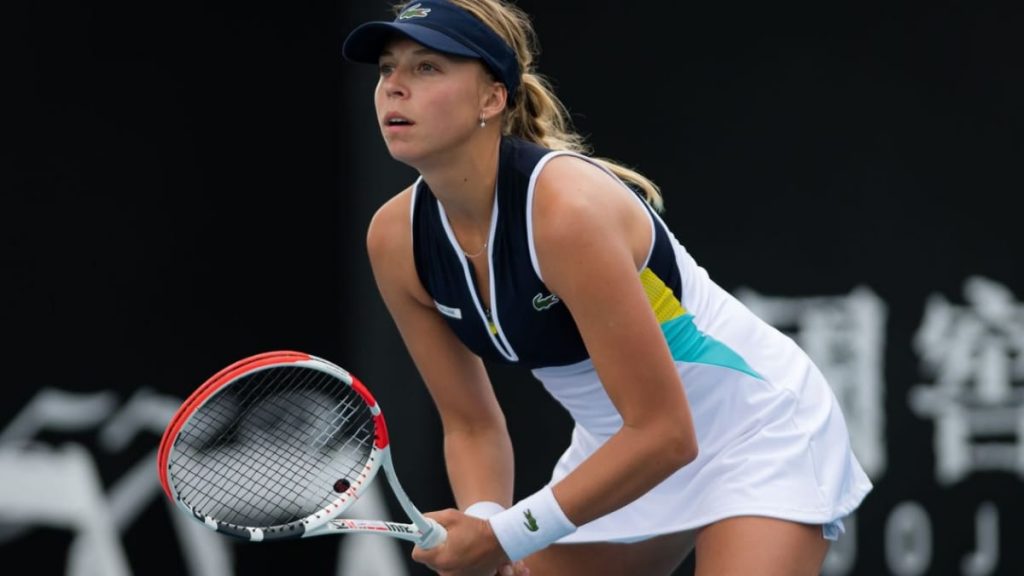 No.4 seed Anett Kontaveit booked her spot into the quarterfinals after an intriguing clash against Germany's Laura Siegemund.
Kontaveit had to battle back as Siegemund powered her way to the first set, but the Estonian raised her level in the second and third sets to dodge the upset, winning 3-6, 6-2, 6-2 after two hours and 20 minutes.
"I'm quite happy about the way I was handling close situations, playing the close games and turning the close games around," Kontaveit said, speaking to journalists via video chat.
"I thought I actually handled that sort of pressure, that I didn't think I'd be used to, quite well."
"Laura is a really tough opponent, and I really felt like I had to lift my game in the second set and play more aggressive," Kontaveit said.
"I try to take initiative right when I see it and maybe do it earlier in the point, try to move my feet quicker and get around the ball, try to hit it earlier and take time away from the opponent. I think that's what made the difference after the first set." she added.
Wildcard Elisabetta Cocciaretto awaits Kontaveit in the next round. The 19-year-old Italian eliminated No.6 seed Donna Vekic to advance into her first WTA quarterfinal.
"It's definitely going to be really tough, I saw her match against Donna last night," Kontaveit said. "She was playing really well, very confident and very aggressive, and I think she did great. Donna is also a great player, so it was definitely a good win.
"I mean, I haven't played against her before, I've just seen her play. One thing is seeing someone play but another thing is actually playing against them. We'll see what happens, but I'm ready for the challenge."
The quarterfinals round of play will resume on Friday.
Also Read WTA Palermo Ladies Open: Cocciaretto stuns Vekic, Errani prevails over Pliskova