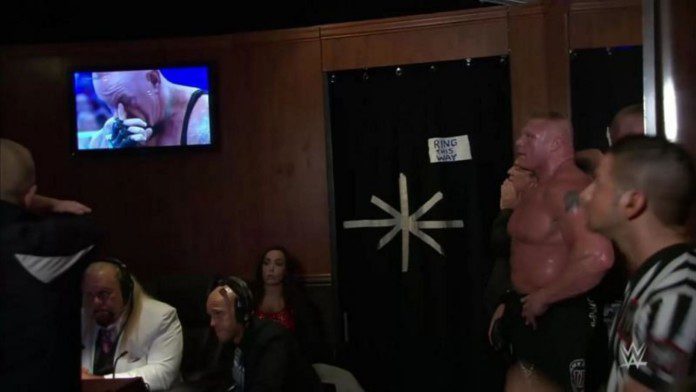 Brock Lesnar shocked the 75,000 fans inside the Mercedes-Benz Superdome when he ended The Undertaker's 21-0 WrestleMania streak at WrestleMania 30.
The streak began in 1991 when The Deadman beat Jimmy Snuka at WrestleMania VII and has since become one of the most discussed topic things in all of sports entertainment.
Brock Lesnar vs The Undertaker, Wrestlemania 30
After dropping his UFC heavyweight title to Cain Velasquez at UFC 121, Lesnar had just resurfaced to the WWE. Considering the build-up to his homecoming, no one within the arena or watching on tv could have predicted what would happen.
After the Montreal Screwjob in 1997, it was the most surprising finish to a match. As Lesnar's advocate, Paul Heyman, applauded in astonishment, the entire arena in New Orleans fell silent in shock. It was a bizarre situation. The crowd was stunned into silence, which is nearly unheard of in wrestling.
The Beast pinned the Undertaker in 25 minutes and 12 seconds after three F-5s.
An emotional Brock Lesnar watches the Undertaker recover
Undertaker: The Last Ride, a clip that was aired that went through the career of the Undertaker revealed footage of the beast incarnate Brock Lesnar and Paul Heyman backstage, watching the Undertaker on TV, with emotions depicted from their body language.
This was an emotion that every wrestling enthusiast went through and it was no different for Brock either. Brock had many reasons to celebrate his victory as he had accomplished something that no one could in the past 22 years. The mutual respect between the two superstars has always been immense and they have delivered a 5-star classic every time they squared off in the quad-circle.
In the period afterwards, it's been speculated that Lesnar wasn't quite sold on the concept. He didn't want to lose to The Undertaker, and he was upset by the aftermath, which saw The Deadman go to the hospital for a severe concussion.
Paul Heyman issues a bold statement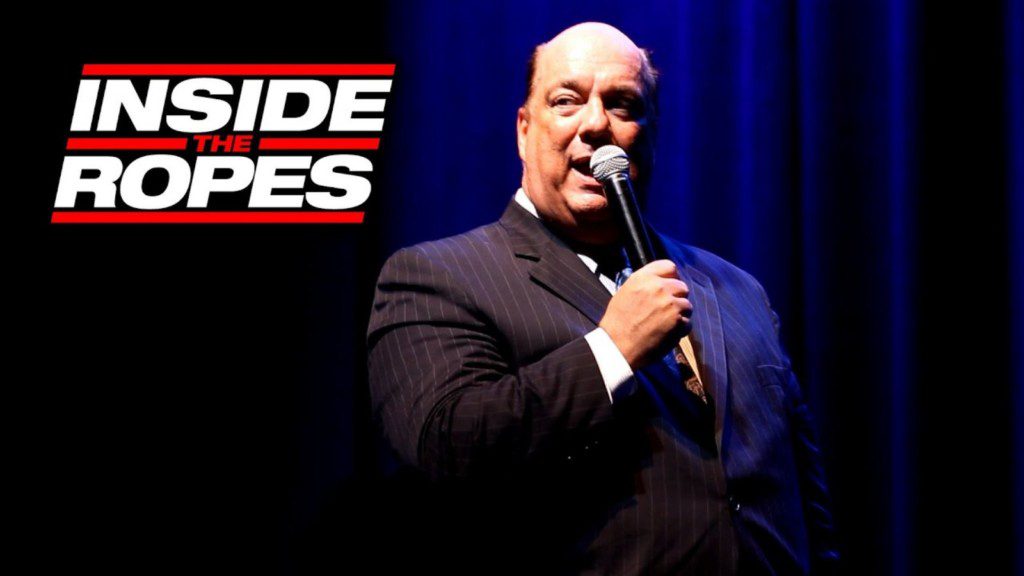 During a 2016 tour with Inside the Ropes, Heyman claimed that Lesnar went into business for himself that evening and caused Undertaker to lose by humiliating him. He claims that Lesnar went outside the script, which isn't completely impossible, but it's also quite unlikely.
That's yet another example of Heyman being Heyman. Being a stage performer. However, The Undertaker being The Undertaker on the grandest stage of all generated a one-of-a-kind draw that we may never see again.
Also Read: "Stop talking about me or else I'll release the videos" WWE Superstar Paige's ex-fiancé issues a warning to her