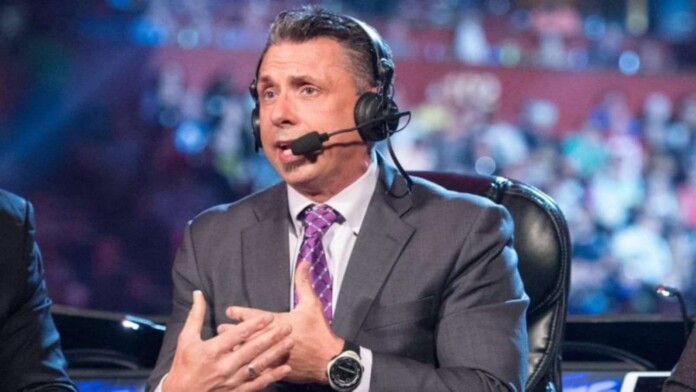 On the latest episode of Smackdown, WWE Smackdown Women's Champion Bianca Belair faced Carmella in a non-title match. The two women put up a stellar match, but surprisingly, the highlight of the match was an incident that took place outside the ring.
Bayley, who is currently involved in a feud with Bianca Belair, was at ring-side during the match. She had joined Michael Cole and Pat McAfee on commentary for the match. As the match progressed, Michael Cole mispronounced Bianca's names as Belanca.
The mistake led to Bayley breaking into a loud laughter. She called Cole a stupid idiot and corrected him as while she continued laughing. Bayley and Michael Cole have a love-hate relationship, and their chemistry, in recent times, has been doing wonders for Bayley's new funny Heel character. Her short segments at Wrestlemania 37 impressed the fans, and WWE has clearly decided to go ahead with the character.
As soon as the segment aired, fans took to Twitter to share their reactions on the issue. Bayley too put out a tweet, calling Cole "DA Worst".
Pat McAfee discusses his experience of working with Michael Cole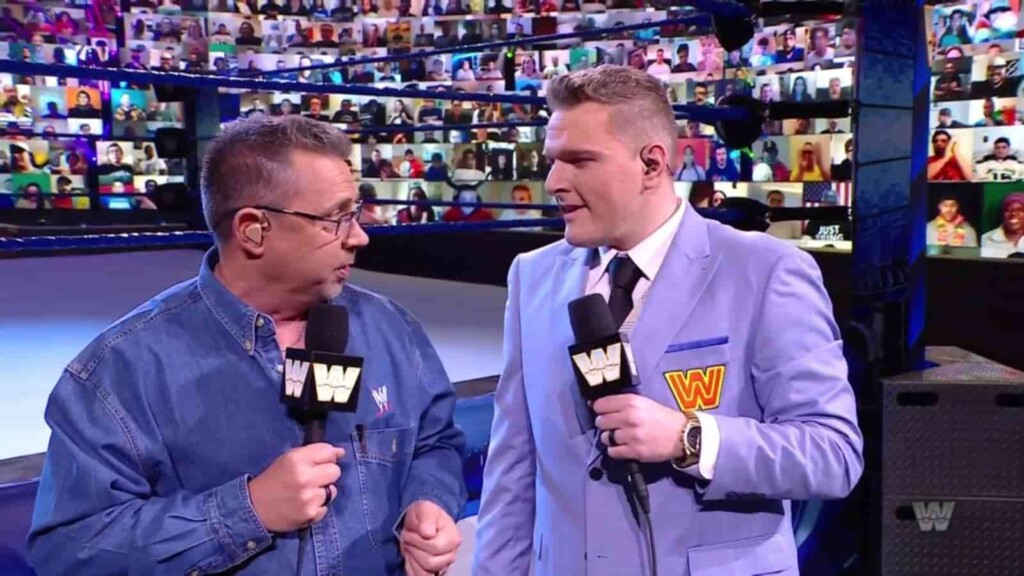 Pat McAfee is a fairly recent addition to the Smackdown commentary team. His addition to the team has received rave reviews from the WWE Universe. Even McAfee is enjoying his stint on the weekly show and had nothing but good things to say about his teammate Michael Cole.
"I absolutely love it. Working with Michael Cole is a dream come true…SmackDown is the greatest show in sports entertainment. I just get to sit there and watch and react. I think I'm living a dream for a lot of people, myself included. I'm having an absolute blast over here," mentioned McAfee during a Talking Smack episode.
With Cole and McAfee handling the commentary for the Blue-brand, Smackdown looks far more settled than Raw in terms of commentary. Raw recently announced a new addition to their commentary team. Jimmy Smith will be joining the team, in place of Adnan Virk, who mutually parted ways with WWE recently.
Also Read: Top 10 WWE Superstars – from the current main roster