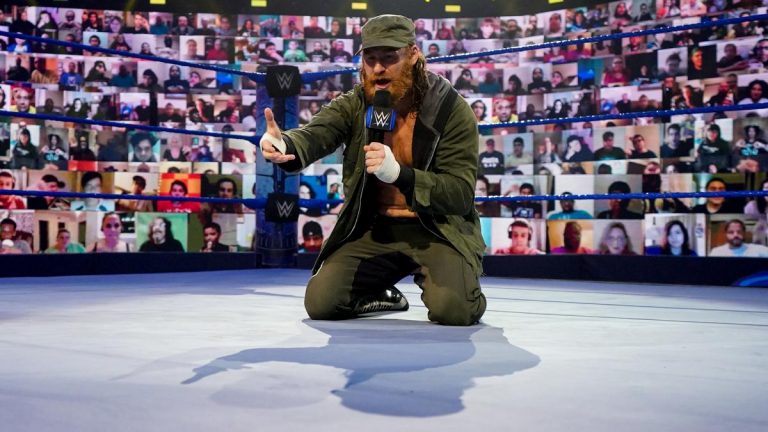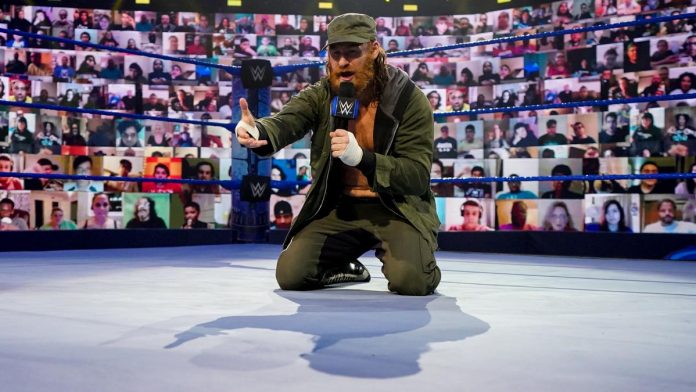 The celebrity bout at WrestleMania 38 this year will be Sami Zayn vs. Johnny Knoxville. After declaring on the Day 1 Premium Live Event that he will be a part of the men's Royal Rumble match, the Jackass star began appearing on television and has been duelling with Sami Zayn ever since.
Sami Zayn issues a challenge to Johnny for a special stipulation at Wrestlemania 38
Their conflict has become so personal and intense that, at the request of the former Intercontinental Champion, a new stipulation was introduced to their bout tonight on SmackDown. Zayn requested a match condition for WrestleMania 38 after becoming tired of Johnny Knoxville's shenanigans.
He declared that he intended his Show of Shows match versus Knoxville to be an "Anything Goes" contest. Surprisingly, the stipulation was almost immediately accepted by the Jackass star via video message.
Johnny Knoxville has done everything he can to make Zayn's life as difficult as possible. Because he was the babyface, he cost the Conspiracy Theorist his Intercontinental title, as Ricochet dethroned the Conspiracy Theorist with the help of the Jackass actor. Knoxville then went on to make Sami's phone number public to the rest of the world.
While it appeared that Sami was on his way to WrestleMania with the Intercontinental title, Johnny Knoxville avenged himself by providing a distraction and supporting Ricochet in his major title win. It remains to be seen whether Zayn's performance in the Show of Shows will be different this year, or whether Knoxville will win.
Also Read: "Why am I even here? I don't feel important at all" Jeff Hardy reveals what went through his mind in his last few months at WWE