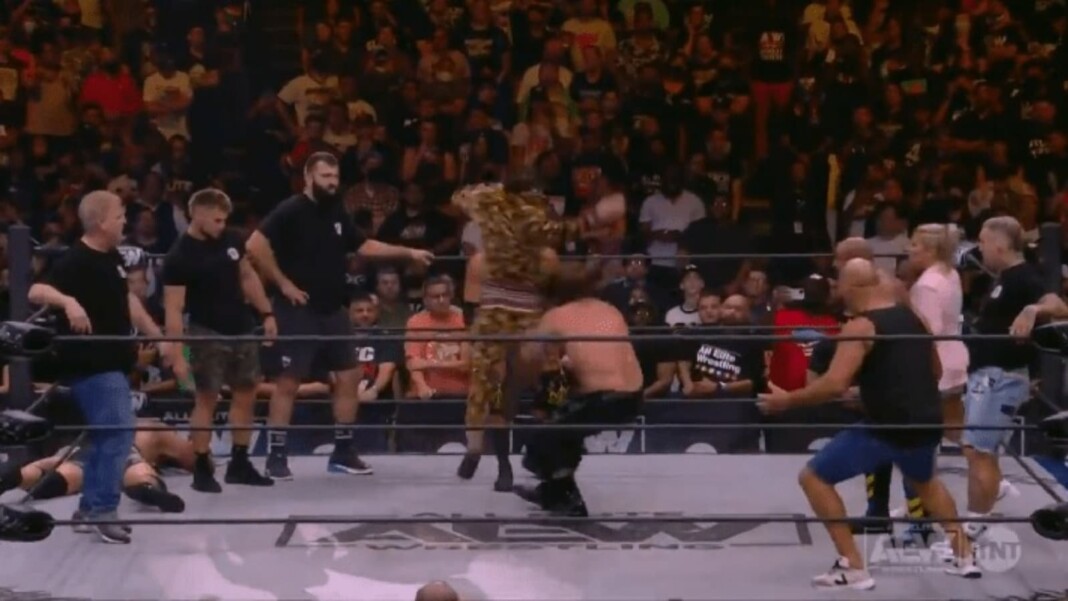 UFC star Jorge Masvidal appeared on AEW Rampage with American top team and attacked Chris Jericho. The star delivered a flying knee to Jericho and took him out in quick fashion. He with other UFC stars including Paige VanZant, Junior dos Santos, and Andrei Arlovski attacked the top AEW star.
After VanZant used a bare-knuckle combo to soften Jericho up Masvidal lined up for his patented flying knee, which is the same one he used to flatten Ben Askren in just five seconds back at UFC 239. This took Jericho out of his senses which led to the stars standing tall.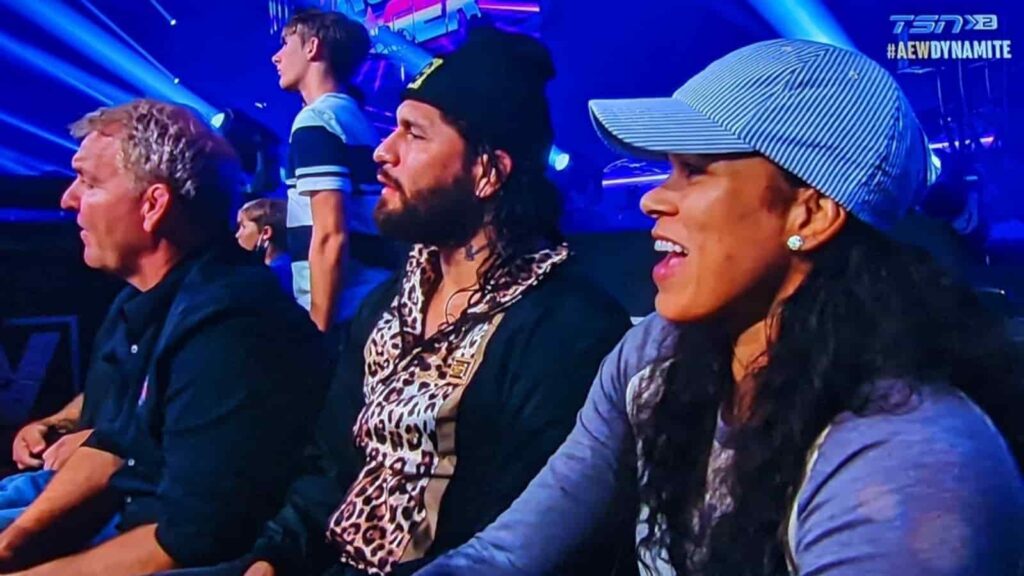 Here's what happened when the UFC stars appeared on AEW:
Twitter reacts to Jorge Masvidal appearing on AEW Rampage
Fans reacted to Jorge Masvidal appearing on TNT's AEW Rampage
Masvidal is 35-15 on his professional record. The former two times title contender in the UFC, he lost his last two fights against the welterweight champion Kamaru Usman. Masvidal gained instant fame when he knocked out Ben Askren with a sensational flying knee in just 5 seconds of their fight.
He holds wins over the likes of Nate Diaz, Darren Till and is currently looking for a new opponent. He will most likely fight Leon Edwards but nothing can be said at the moment.