CM Punk and AJ Lee are one of the biggest couple names in the world of professional wrestling. He has to his name, one of the longest lasting championship reigns. Headlining multiple pay per view events, he cut off ties with WWE in 2014. Later on, in 2021, he went ahead to join AEW.
He married fellow WWE Superstar AJ Lee in 2014. Both of them have been the talk of the town for their performances in the main roster. AJ Lee is also a former Divas champion for a record 3 times. Her tenure in the ring did not last long and she retired from the ring in 2015.
CM Punk is currently stuck in the middle of a very big controversy. The AEW management has compelled him to vacate the title. For his backstage brawl with Kenny Omega and the Young Buck, he has also been suspended indefinitely from the show. The other two have also been asked to do the same.
RELATED – Top AEW star Reportedly tried to save CM Punk's dog at the ALL OUT physical altercation
AJ Lee is inspired by CM Punk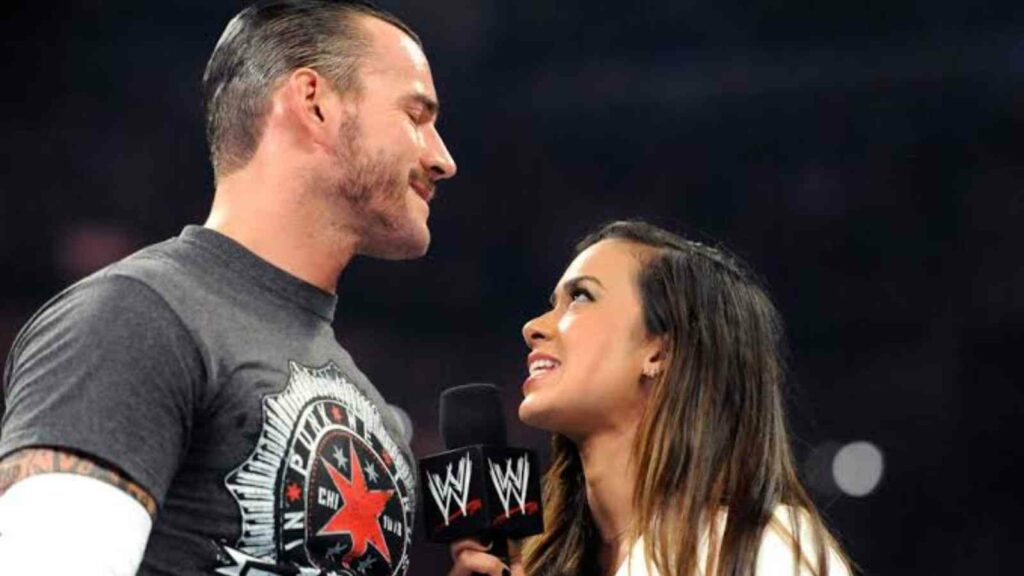 AJ Lee was at a recent interview with 'MMA Uncaged' where she talked about CM Punk. Punk had also been a part of the UFC where he couldn't do much for himself. He played 2 matches in the company out if which, he lost the first one.
His second match in the company turned out tk be a no contest match. Post this match, he was released from the company. He eventually had to quit the show. He was also a part of multiple championship and tournaments such as Ring Of Honor, TNA amongst many others.
"I'm constantly inspired by how much of a risk-taker he is. He's just brave and confident and I'm really proud of everything that he's done," AJ Lee said on CM Punk's career in UFC.
ALSO READ – "It's done. It's over" Hollywood Actor Jake Gyllenhaal on how long he could last with Ronda Rousey