Austin Theory has had a wild ride this year. He currently holds the United States Championship on Raw and proved himself at Survivor Series in a major match against two previous WWE World Champions. He's on a roll and has already done a lot of work for the organization.
Austin Theory had a significant WrestleMania moment this year, as he had a big match against Pat McAfee, and even though he lost that match, he shared the ring with two of wrestling's most famous names, Vince McMahon and Stone Cold Steve Austin.
Austin was stunned by Stone Cold and recently discussed the incident with City News. The US Champ described it as "incredible" to be on the receiving end of one of the most legendary finishers of all time. He felt certain that this was a pivotal time in his career.
Austin Theory said, "You are just flying through the skies man you are literally up in the air flying. It's one of those things, you think about 'Stone Cold' Steve Austin and me being one of those guys selling the stunner, I had to put my own stamp on it and being able to share the ring with 'Stone Cold' is definitely a memorable moment."
Also Read: Roman Reigns went on an "EXPLETIVE filled" rant against Top WWE Star after Survivor Series WarGames
Austin Theory have a big feud ahead of him now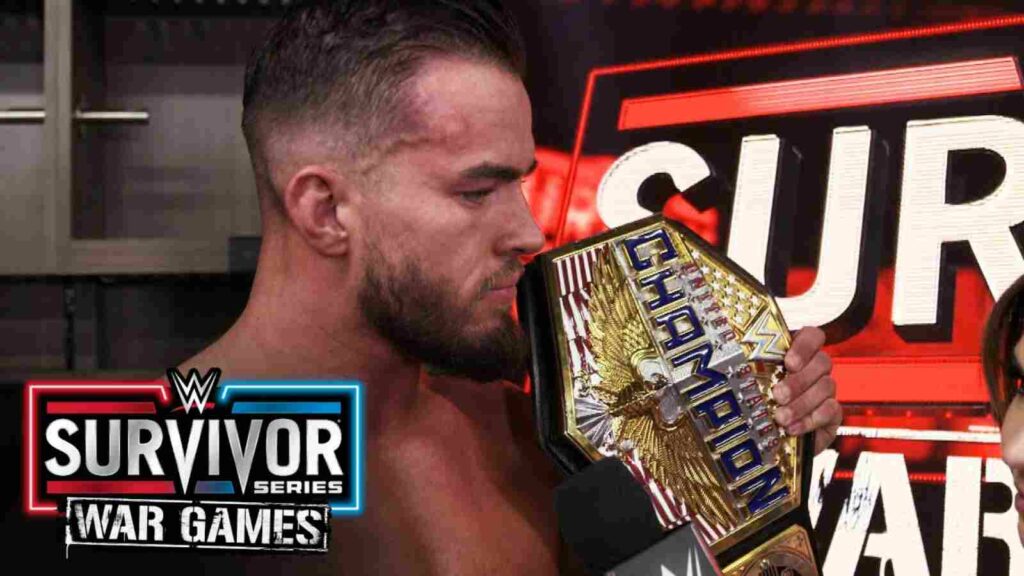 Many people believe Austin's victory was a fluke, but he is still the champion, and he will face challenges in the future. He is currently demonstrating to everyone that he is not a foolish kid and that he can compete with the finest of all time.
Austin will be challenged for the championship by Seth Rollins soon, as we saw in a preview on last week's Raw. The section had Seth challenging the champion to a match, which he did not receive at the time but will receive later.
Also Read: "I don't want to fight you": Kevin Owens and Sami Zayn come face to face after a shocking betrayal at Survivor Series WarGames
Rollins will be a major challenger for Austin Theory, and their fights will be fantastic since they both have a lot of talent and good chemistry. Let's wait and watch what WWE does in the future, and what occurs if this match takes place.
Also Read: "I don't want to fight you": Kevin Owens and Sami Zayn come face to face after a shocking betrayal at Survivor Series WarGames