John Cena is all set to return to his hometown of Massachusetts this Monday on Raw. Everyone expects the 16-time world champion to set up his probable WrestleMania match against Austin Theory on the upcoming show. However, according to the United States Champion, Cena is just the past and would not even show up at the Grandest Stage of Them All.
While talking to Alex McCarthy on Inside The Ropes, Austin Theory shared his plans for Monday, when John Cena's return is expected. The United States champion even drew parallels between him and the Cenation leader, saying that he has been putting in work every Monday just like Cena did back in the day. He adds that he has a lot of respect for the returning superstar. Moreover, Theroy said, with a tinge of sarcasm, that the Hollywood star would receive a "warm welcome" from him.
The Raw superstar talked about his WrestleMania plans, even addressing the online rumours of a probable match with John Cena. Austin Theory said, "This is going to be a chance to take the United States Championship and showcase it in the match I'm in. Everybody has their thoughts, 'is it going to be John Cena?' Me, personally, I don't think he would face me at WrestleMania. I don't think he's going to show up. With his schedule, he's the past now. It is what it is. I don't see that happening."
He went on to talk about other potential matches. Giving more substance to his claims, the former Money in the Bank winner even teased a match from "somebody we've never seen before in the WWE." However, the number of references Austin Theory has made to John Cena almost seems to confirm that the two are going to collide at the Show of Shows.
Discover More: John Cena's next Hollywood project with Amazon Studios revealed
Will Austin Theory beat John Cena at WrestleMania 39?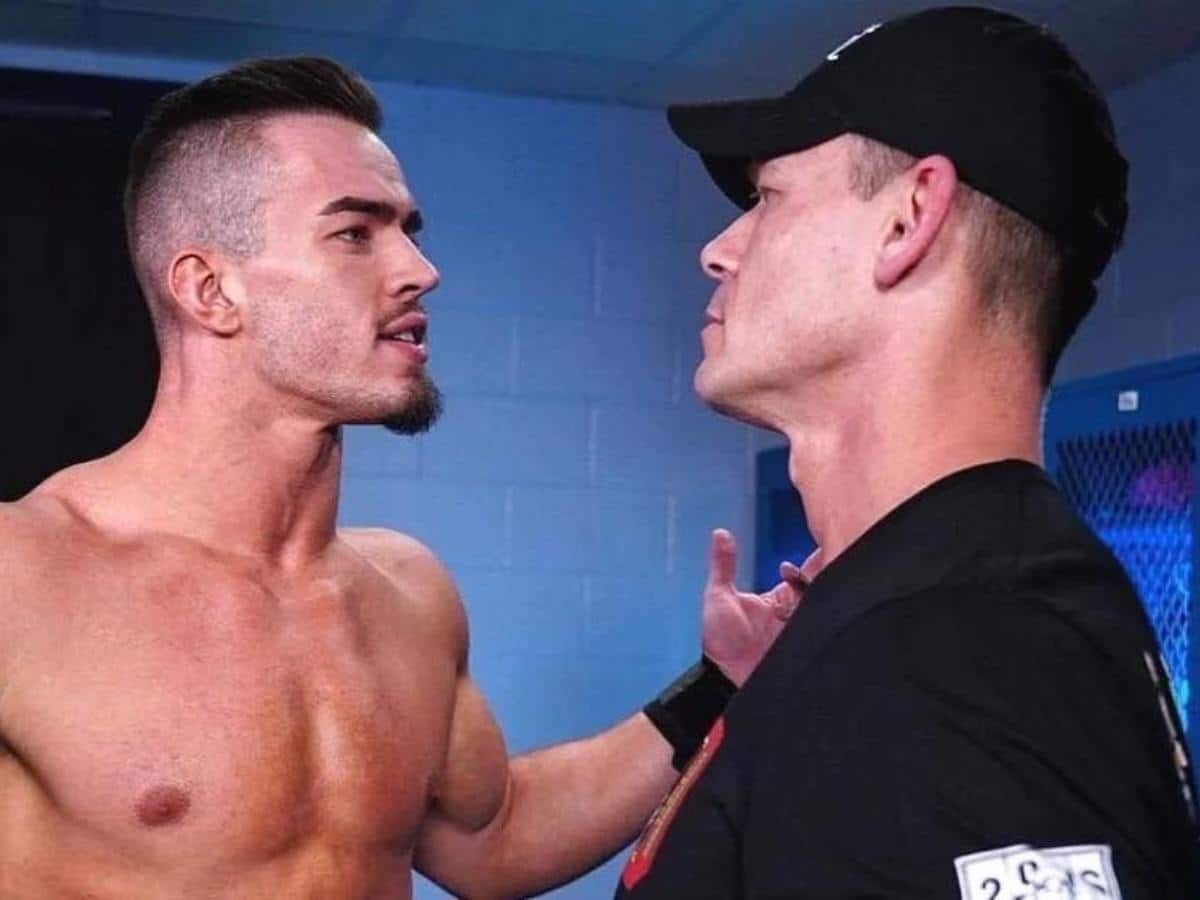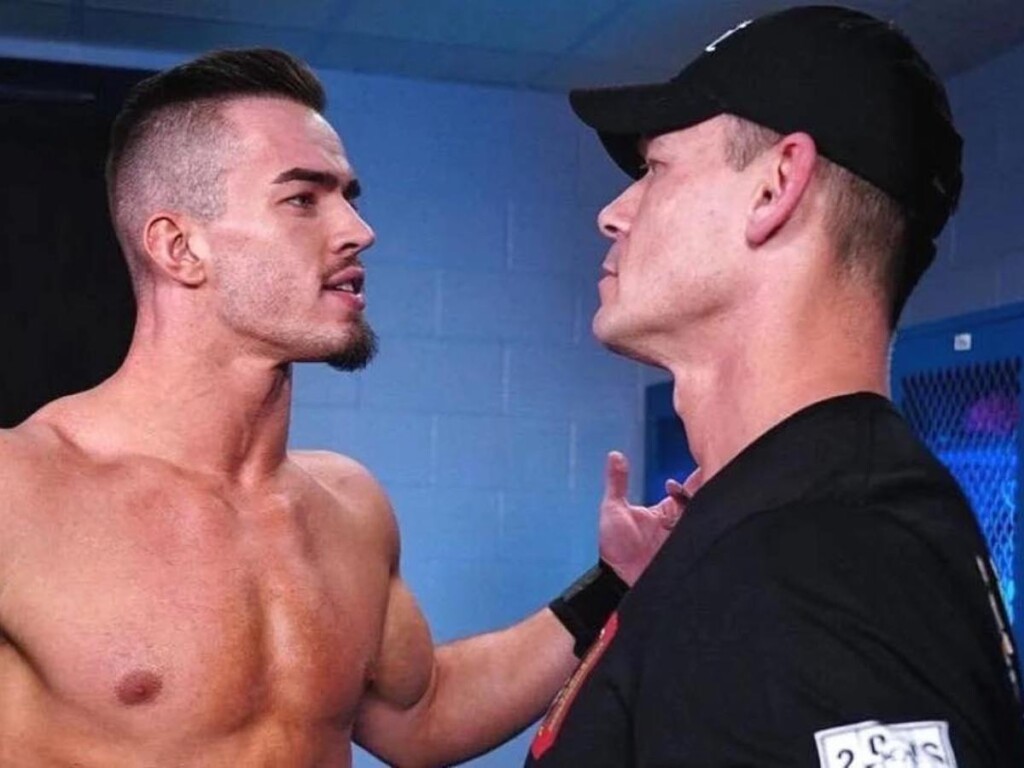 Austin Theory has been making a buzz in the industry from a very young age. He has established himself as one of the top heels on Raw, main-eventing multiple shows on Monday Nights. This is why a match against a multi-time world champion at WrestleMania seems justified for the Raw superstar.
Speaking on the prospect of potentially beating John Cena at WrestleMania, the US champion said, "It's a crazy journey when I think about it. Having somebody like Cena that motivated me and inspired me. Having that possibility of facing him at WrestleMania, it's like a dream come true. But like I said, 'will it happen?' I hope so. I really do. I guess it all depends on what I do Monday. Guess it's all up to me."
It will truly be the biggest match of Theory's career if he manages to punch a ticket at the Show of Shows against one of his inspirations. On top of that, if the 25-year-old superstar manages to defeat the 16-time world champion, it would be his biggest night in Hollywood. As Theory said, the fans would have to wait until Monday to see how he would deliver a "warm welcome" to the Cenation leader.
In case you missed it!