Bianca Belair is on the cloud nine after defeating Becky Lynch at the SummerSlam. Bianca Belair has crossed 100 days with the Championship now and seems to be unstoppable. The long rivalry between Becky Lynch and Bianca Belair has now come to a closure and Lynch also seems to have returned to being a babyface. Both wrestlers showed respect to each other after the match and the moment was well received by the crowd. After the match, they were confronted by the returning Bayley, who along with Iyo Sky and Dakota Kai entered the ring. No Physical altercation was involved and Lynch sided with Belair. It seemed that Bayley has formed a new stable.
On WWE RAW this week, Becky Lynch disclosed that she had sustained an injury during SummerSlam and gave a speech while sporting an arm sling pouch. She said that she had to choose between giving up and doing all in her power to continue after separating her shoulder during SummerSlam, she chose to fight for 20 minutes and never give up. Thereafter, Becky Lynch credited Bianca Belair for inspiring her to deliver her greatest performance since the previous year.
Bianca Belair then made her way to the ring, hugged Becky, and addressed her as "The Man." They were respectful to one another. Lynch then exited the ring and was attacked backstage by Bayley, Kai, and Sky. Belair, who was in the ring declaring she was ready for her next opponent, saw the footage of Lynch being attacked and raced to her aid, but Bayley and her cronies had already escaped.
ALSO READ:"I thought We were friends" Seth Rollins comments on Bayley's return at SummerSlam 2022
Bianca Belair had lauded Becky Lynch in the past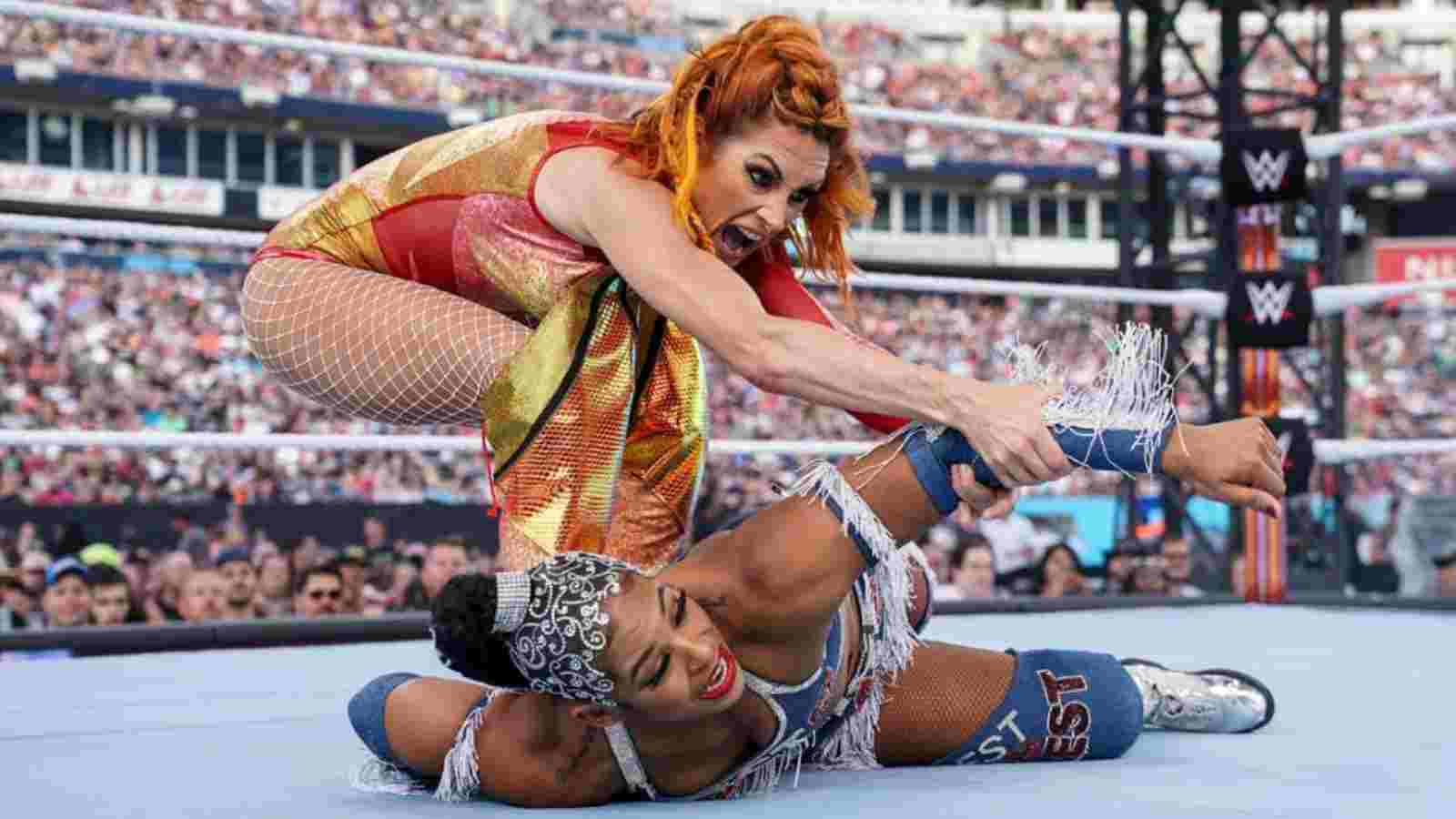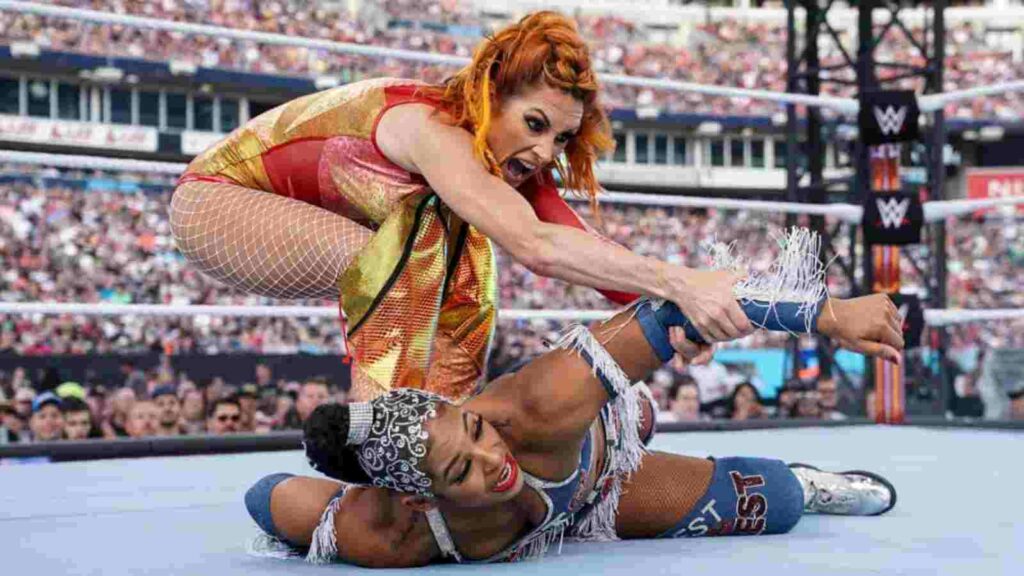 Bianca Belair commended Becky Lynch in an interview with Sports Illustrated in May of this year, prior to their battle at the Hell in a Cell Live event. She stated that her admiration for Lynch rose at WrestleMania, but it grew much more over the process and journey to this point. Belair previously stated that Lynch's advocacy and fight for women's wrestling is inspirational, and that Becky ensures that women are emphasized on the shows. Bianca Belair stated that she has learned a lot from Becky Lynch in recent months and cannot wait to pay her respects to The Man.
Becky Lynch is said to be out of action for 2 to 12 weeks and if she goes under the knife, she would be out of action for 4-6 months. Today, Lynch posted a photo of her working out with the arm sling pouch on her hand and neck. She captioned it saying that she doesn't stop working and adjusts the work.
Her SummerSlam opponent, Bianca Belair took no time and replied to her saying that Becky is a monster and nothing could stop her.
"You're a monster… literally nothing can stop you"
Bianca Belair will probably defend the RAW Women's Championship against Bayley at the next Live event.
ALSO READ: "The casual fans won't give a cr*p" Vince Russo questions Triple H's booking on Raw, Accuses him of booking for 'Marks' "
ALSO READ: "I think he's the greatest performer in WWE history," : Paul Heyman lauds Roman Reigns as being the best performer in WWE's long-stored history
Do follow us on: Google News | Facebook | Instagram | Twitter