Bianca Belair produced a standout performance at WWE's Hell in a Cell, winning the opening match of the night.
Belair successfully defended the Raw women's championship title against Becky Lynch and Asuka in a triple threat match that the WWE universe is claiming to be nothing less than the "match of the year".
The relentless fight lasted for nearly 20 minutes, resulting in one of Belair's most enthralling contests.
Also read: "Two fu***ng legends and one hell of a match"; WWE Universe shocked after Seth Rollins and Cody Rhodes pull out another fantastic match at Hell in a Cell
Bianca Belair believes she is the B-E-S-T
After the memorable victory, Belair spoke to WWE's TV unit. She was asked how she felt after defeating two of the most decorated female wrestlers in the history of WWE.
In response, Bianca Belair said, "I always wanna prove that I am the B-E-S-T. There's no better way to do it than to go against two women like Asuka, you know how I feel about Becky, but Becky Lynch as well. So I'm ecstatic, I'm happy, I'm the happiest tonight because I'm still walking out as Raw Women's Champion."
A breathtaking encounter to kick off Hell in a Cell Sunday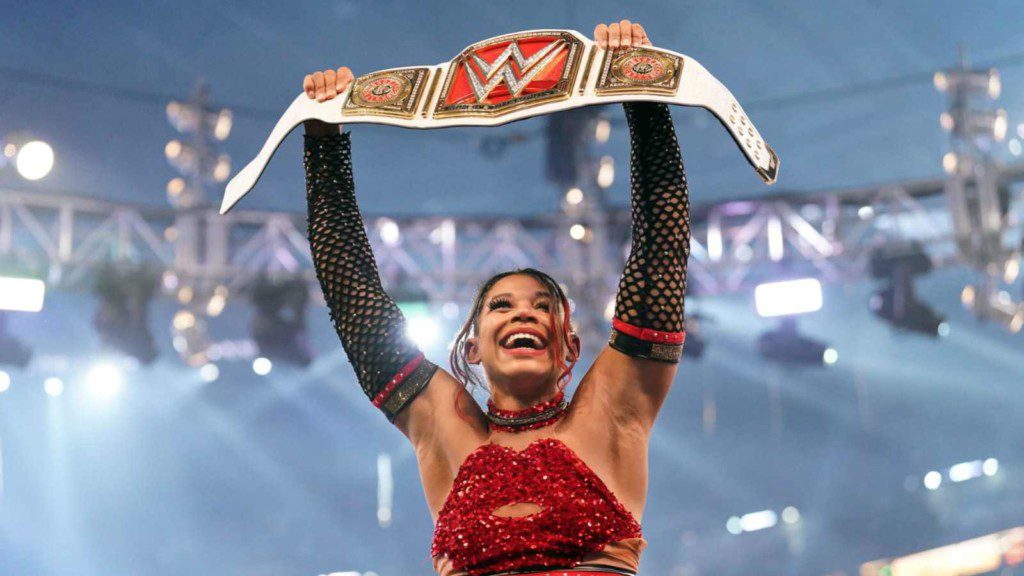 There were many pin attempts, demonstrating the competition involved. The synergy between Belair and her competitors, Asuka and Lynch was thrilling throughout the fight.
Lynch's Manhandle Slam knocked Asuka out, but Belair was one step ahead of Lynch, tossing Lynch out of the ring and pinning Asuka for the win.
Speaking of that pin over Asuka, which she took inspiration from Becky Lynch's playbook, the 33-year old WWE superstar said, "I knew coming into Hell in a Cell that I was gonna have to be the strongest, the fastest, the roughest, the toughest, the quickest, the greatest, the best, but what made me win tonight was being the smartest. Becky Lynch can't outsmart me. I'm the EST of WWE and I'm the smart-EST. Now, add that to the list."
Well, that's some serious levels of confidence for the RAW Women's Champion.
Also Read: "Moss is Money" WWE universe is captivated by the performance of Madcap Moss and Happy Corbin's at WWE Hell in a Cell 2022.
Also Read: "WWE beating Mustafa Ali in Chicago in front of his friends and family"- WWE universe shocked after Theory wins at Hell in a Cell