Bob Backlund is one of the greatest wrestlers ever to have graced the squared circle. Backlund's first reign as a WWF Champion was the second longest reign at one point in the history of the WWE, but a few years later it was surpassed by Hulk Hogan. Bob Backlund had won the WWF Championship for the first time in 1978, when he beat Superstar Billy Graham.
He held the title until 1983 before being defeated by The Iron Sheik. Actually, Backlund had lost the title to Antonio Inoki in 1979 but WWE doesn't recognize the reign due to some controversy around it, with one rumor that Inoki himself refused to acknowledge his reign and so Bob's reign remained unbroken.
As Bob Backlund's reign continued, he finally lost the Championship to Iron Sheik in 1983 and then left WWE, only to return in 1992. During this time, he became the WWE Champion for the second time in his career.
Backlund beat Bret Hart at the Survivor series 1994 to win the WWE Championship. He lost the title to Diesel three days later at a house show. Thereafter Bob Backlund wrestled less often in the WWE but never got into the main event scene again. He appeared sporadically after 1997 and left the company in 2000.
RELATED: When Antonio Inoki and Muhammad Ali squared off in "The War of the Worlds" bout
Bob Backlund managed Kurt Angle in the year 2000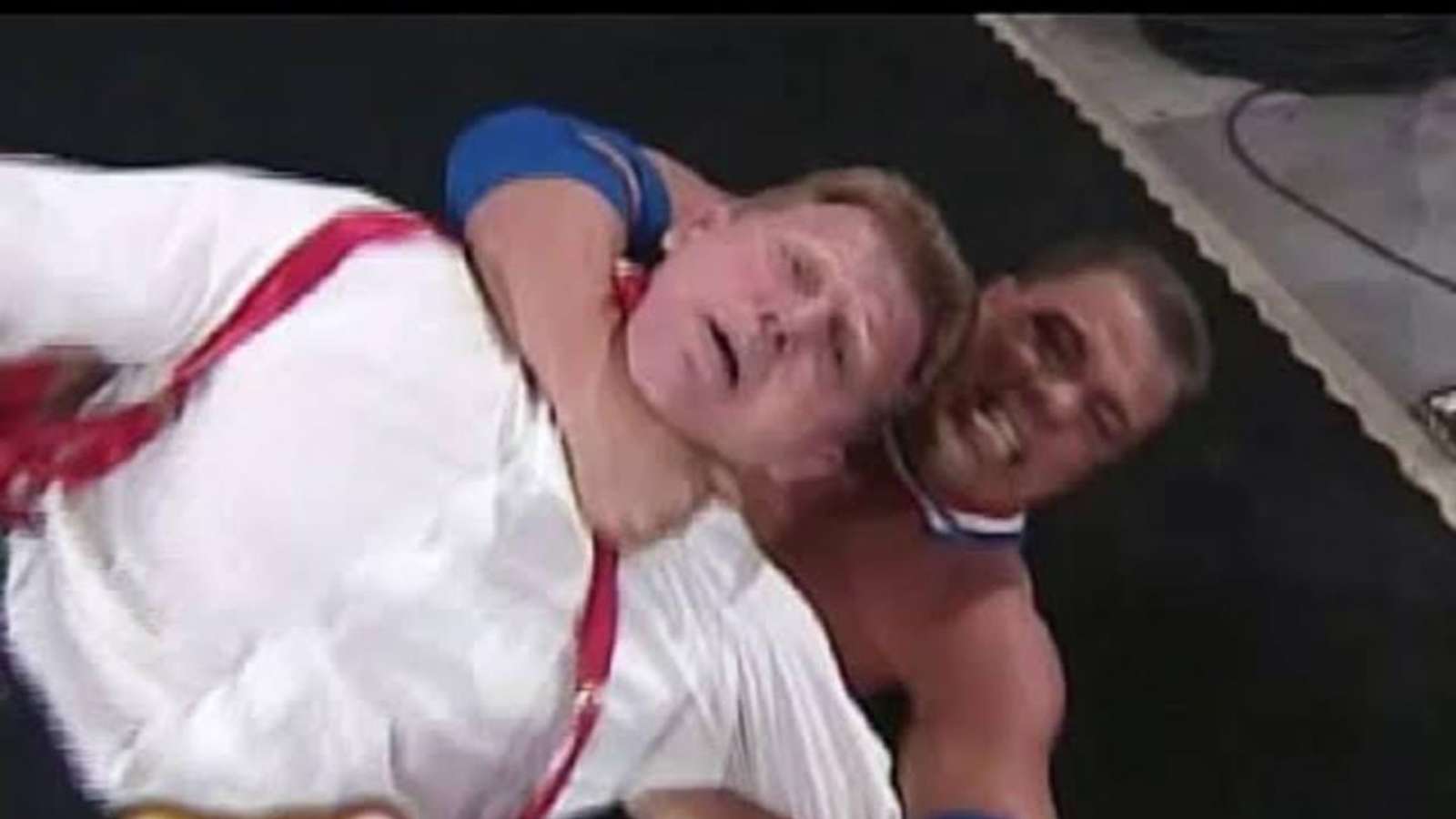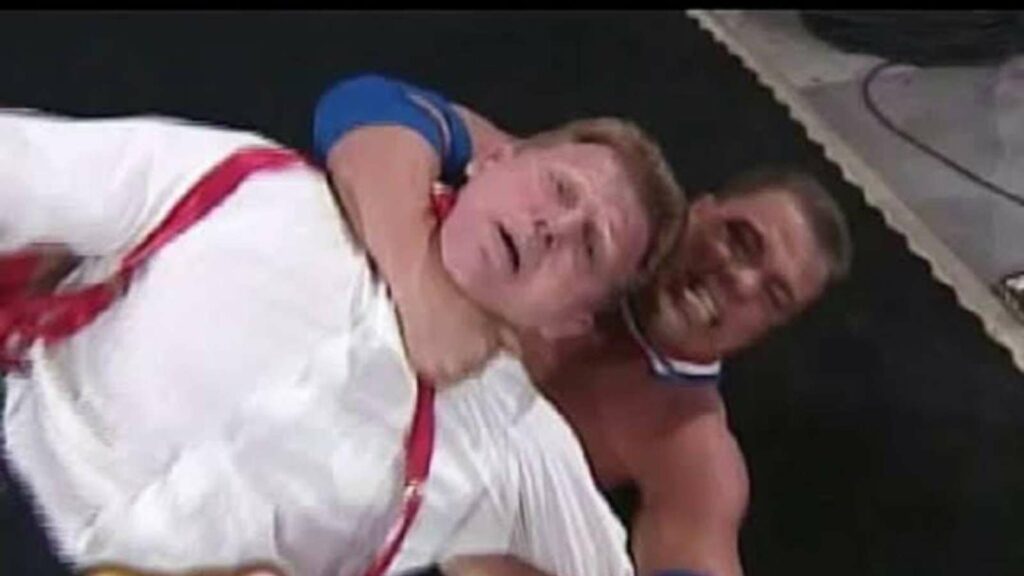 After appearing sporadically since 1997, Bob Backlund participated in the 2000 Royal Rumble and appeared for a brief period in WWE as Kurt Angle's Manager. At the time Kurt Angle held both the Intercontinental and European Championships. Bob Backlund as a manager and wrestler himself, taught Kurt how to use his crossface chickenwing submission hold.
Later, after learning that Bob had booked him in a two-fall triple threat match at WrestleMania 2000 against Chris Benoit and Chris Jericho for the European and Intercontinental Championship, where he ultimately lost both titles, Kurt Angle fired Bob Backlund and locked him in the his crossface chickenwing submission hold.
Kurt Angle said on the newest episode of The Kurt Angle Show that Bob Backlund may have been dismissed from the company in 2000, for not following the script. He said that Bob did not deliver crossface on Chris Benoit while seated and preferred to do it while standing. That's when the WWE decided to let Backlund go.
"[Bob] was supposed to put the crippler crossface on [Chris Benoit] while he was sitting, and Bob didn't want to do it because he wasn't standing up. I looked back [at the writer] like, Holy sh*t. I think that was the deciding factor. When Bob went and did that, they just went, we've had enough of Bob Backlund, we're gonna move on"
Bob Backlund made a third return to WWE in 2007 and appeared sporadically until 2017. He managed the WWE Superstar Darren Young in 2017. When Darren was released, the storyline also ended with it. That was Backlund's last appearance in the company as of now.
ALSO READ: Kurt Angle reveals why he was given a big push following his debut