Brock Lesnar is one of the strongest players that WWE has ever had. He has held all the primary heavyweight championships in WWE, UFC, NJPW and the NCAA. He is the only person to have achieved this feat. Being a MMA fighter, Brock had some great matches in his career. His opponents in those matches include John Cena, Kurt Angle, the Undertaker and CM Punk.
Kurt Angle and Brock Lesnar had a feud for a very long time. Many pay per view had their match as the main event. Despite being so aggressive on each other in the ring, the two had respect for each other.
ALSO READ – "He let the WWE Universe down" – Paige demands Brock Lesnar to be treated as Sasha Banks and Naomi
Kurt Angle revealed what happened to Brock Lesnar on the night of WrestleMania 19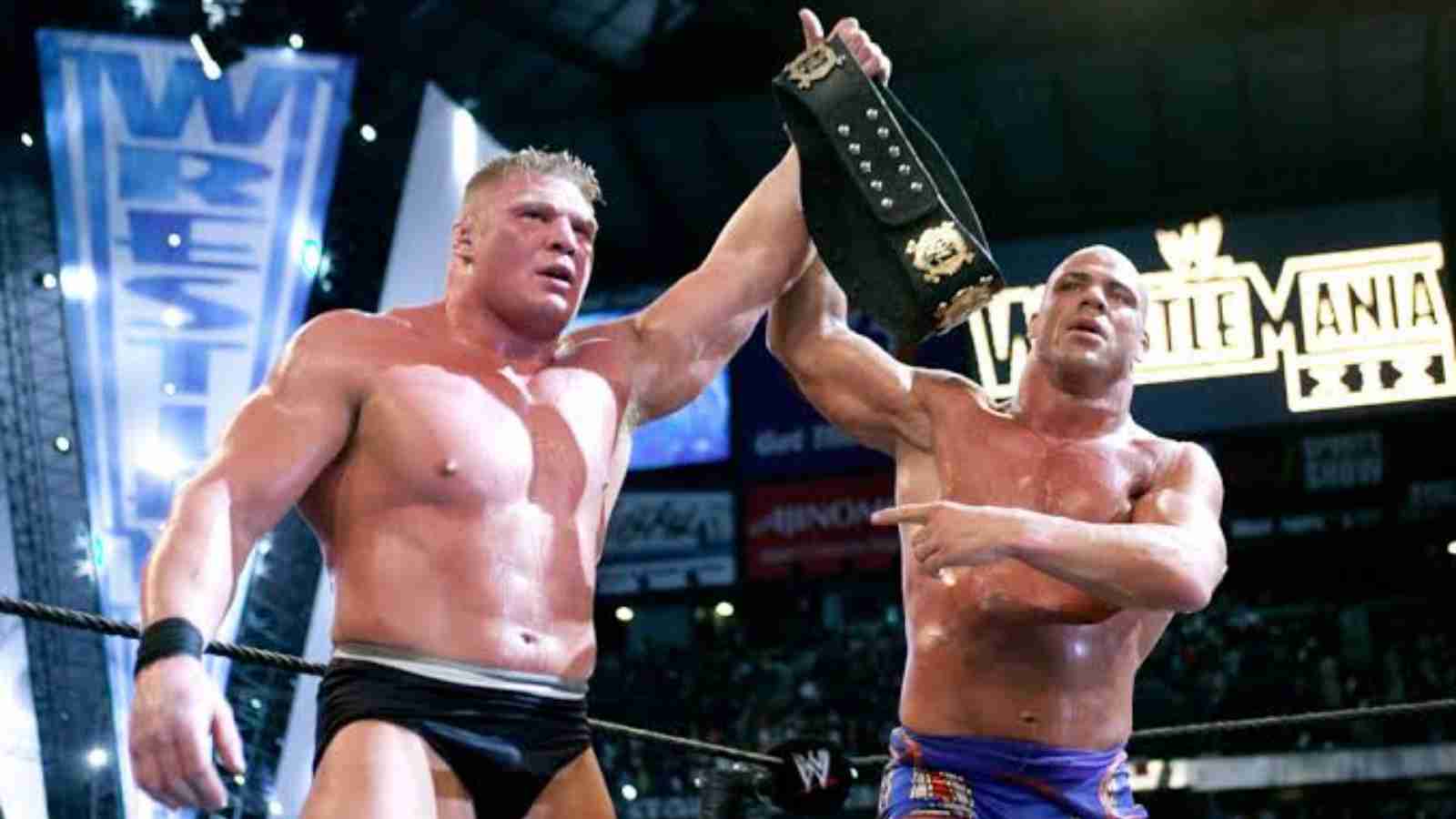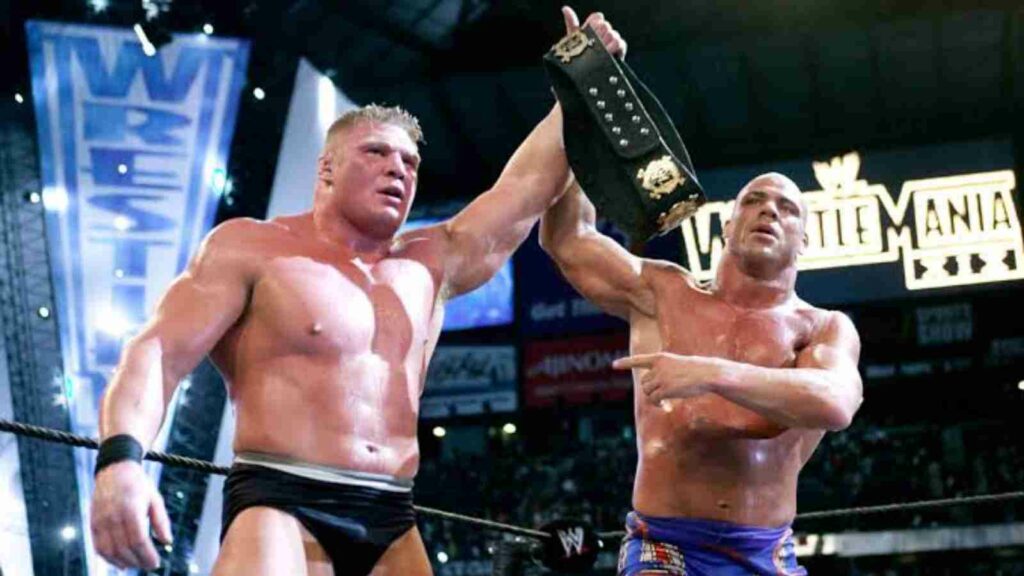 Angle in one of his interviews recalled their unforgettable match at WrestleMania 19. The match left the audience in a state of shock when Brock Lesnar directly landed on his head. The consequence was so intense that he never did the move in his wrestling career ever again.
According to the plan, Brock had to win the match and thus the title. But during the final moments of the match, as Brock went up the ropes to give Kurt the Shooting Star Press, he did not make full rotation. This led him to land directly on his head. Everybody witnessing the match went into shock.
Despite Brock Lesnar hitting his head, he continued to fight for another 5 minutes. He eventually won the match and took the title from Kurt Angle. Brock Lesnar used to do Shooting Star Press in OVW but stopped when he entered the main roster. It was due to his lack of practice that the move took the form of an injury.
Kurt believed that Lesnar "wasn't sure about the move, he just kind of second-guessed himself". Brock Lesnar was also not happy with such a thing happening live that too at such a prestigious event such as WrestleMania. Nevertheless, time has passed and Brock has recovered from the injury.
Brock Lesnar had many massive matches post injury and is in a fit state of mind as well as body. Presently, he is preparing himself against Roman Reigns for the Undisputed Universal Championship at SummerSlam this week.
ALSO READ – "I will go back and play football", The Rock reveals how much he hated his first gimmick in WWE and why he wanted to quit wrestling
ALSO READ – "It's just hard to be that guy on the road and then come home and try to be a dad." The Undertaker says that he had missed out on his children's childhood
Do follow us on: Google News | Facebook | Instagram | Twitter