Former WWE Women's Tag Team Champion Dakota Kai was injured earlier this year. Since then, she has been away from in-ring action. Kai has a history of ACL injuries and unfortunately, this time, the injury is taking longer to be repaired. Recently, she provided an update on her Twitch stream and revealed she might return to the ring around the Royal Rumble next year.
The 35-year-old just provided a vague idea about her in-ring return, as nothing has been confirmed yet. However, Dakota Kai stated that she will be wearing knee braces when she starts wrestling next year in WWE. "They just want me to wear that [the knee brace] ringside, so I'm protected. I have to wear that when I start wrestling in January or February too," she said.
Furthermore, she teased that her return to action is near, as she is hitting the gym and doing leg exercises regularly. She said, "My recovery is going great. It's literally just doing leg day most days." Moreover, Dakota Kai revealed that she also started running a couple of weeks ago. The former champion has had an up-and-down career since her debut on the main roster.
She returned to WWE in 2022, alongside Bayley and Iyo Sky. Following that, she captured the Women's Tag Team Championship as well. It will be safe to say that she remained unsuccessful in making a mark on television with her presence. Nonetheless, it will be interesting to see when she returns to action in WWE.
Related: From getting released to fighting in WrestleMania: Take a look at Dakota Kai's Unbelievable year in WWE
Dakota Kai recalled the moment when she met Jade Cargill for the first time
Jade Cargill is the newest addition to WWE, as she signed a multi-year contract with the promotion earlier this week. Recently, while talking on The Run Home, Dakota Kai recalled the moment when she met Jade for the first time at the Performance Center.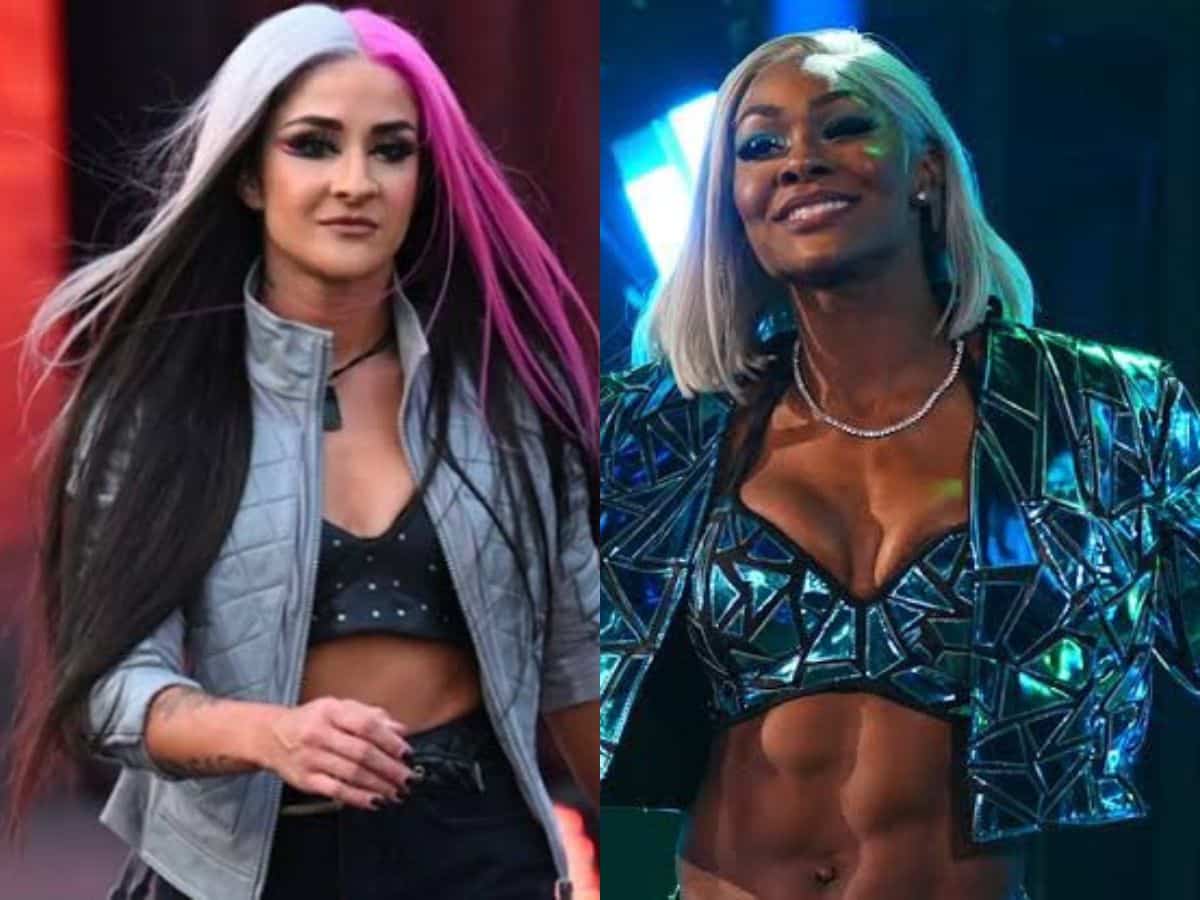 Dakota Kai said, "I saw her today when I went to do rehab. She said hello. I'm so happy that she's here. That is such a big move. It's cool." Moreover, Kai expressed the praise and respect she has for Jade Cargill as a superstar.
Furthermore, the 31-year-old said, "Talent is talent wherever you are. It's very cool to see that dream match being created, and with her coming over, it's very much a good thing." Jade Cargill has been hyped up as the next big thing in WWE. She is highly rumored to make her first appearance at the NXT No Mercy in the upcoming weeks.
In case you missed it: