Dana White is president of UFC and is a huge personality in the wrestling industry. At WrestleMania 34 when Ronda Rousey made her debut in the ring in WWE after being in UFC for three years. Ronda Rousey teamed up with Kurt Angle and fought with Triple H and Stephanie McMahon.
In this match, Ronda Rousey led his team to victory by making Stephanie McMahon tap out with a brutal arm breaker. Throughout her whole UFC run as a champion, Rousey made everyone fan off her one of them was the president of UFC Dana White. Dana White then decided to be at WrestleMania 34 and watch Ronda's match.
ALSO READ:"Who is writing this s**t for you" The Rock reacts to a new advertisement featuring Roman Reigns
Dana White appeared at WrestleMania 34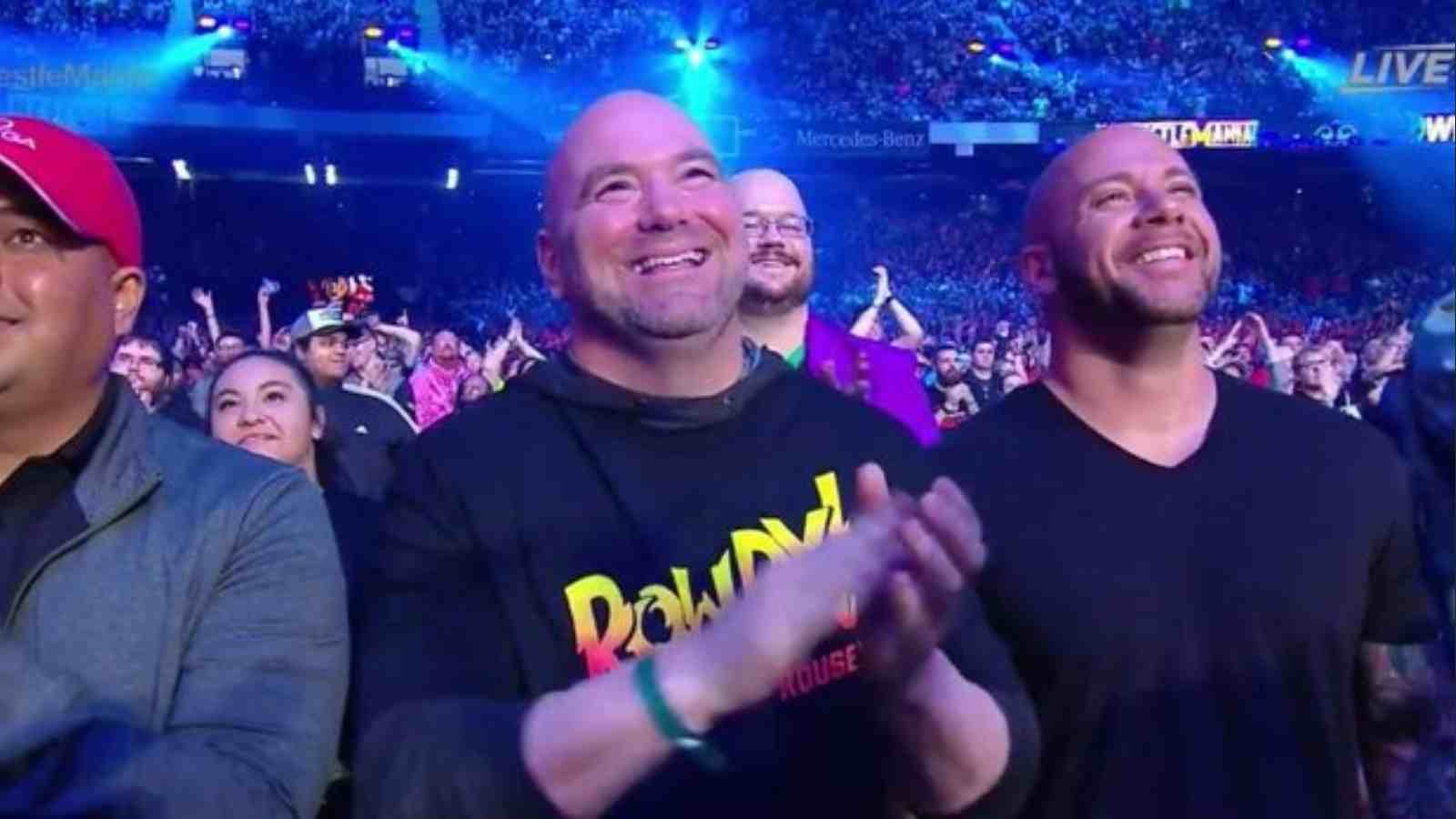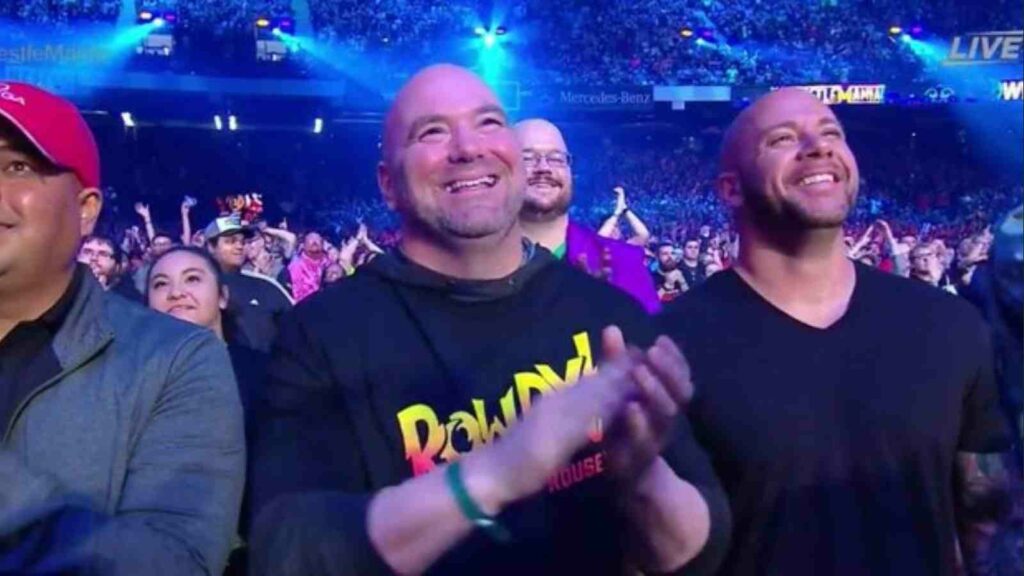 Dana White when reached New Orleans he was told that a seat in the front seat was booked for him but when he reached the stadium everyone refused to have a seat for him in the front row, he was so angry that he called out every WWE official which was available there and started shouting on them then everybody managed a seat for him.
But the problem was still there as the seat was not good and he was in one of the back rows and cannot see the match properly. Many people there who recognized him were asked why he was sitting there and he angrily replied that the company did not care enough to get him a seat in the front row.
After the match when Ronda made Stephanie tap out the camera showed him, that he was wearing a Ronda Rousey Tshirt to support his friend when he was asked about the cameraman he told that the cameraman had to push 75 people just to get where he was he removed 3 people from their seat to make me capture in the camera at that moment.
White further in the interview said, "When you run an event like we run and you have people that you know are coming, that you give a sh** about or respect, you make sure that they are f***ing taken care of. So when you show up to an event like that — and this is what I do, this is what I do for a living for the last f***ing 23 years. Message received. You know what I mean? There's no hard feelings, Vince is like that, and that's the way he is, and I sat in my f***ing seats and watched the whole event, and then we left."
ALSO READ:"What A F**king Match" Twitter erupts as Roman Reigns buries Brock Lesnar in their final match
ALSO READ:"It would be…." Kevin hart opens up on the worst movie starring Dwayne Johnson
Do follow us on: Google News | Facebook | Instagram | Twitter