Wrestler-turned-actor Dave Bautista, a.k.a. Batista was catapulted to fame in the cinematic world after his sensational portrayal of Drax The Destroyer in Marvel's Guardians of The Galaxy. After making a name for himself in WWE and Hollywood, The Animal is now seemingly branching out into the world of whiskey.
According to a recent press release, the 54-year-old star has acquired stakes in the San Antonio-based whiskey brand, Devils River Whiskey. Batista has entered into a joint ownership agreement with co-founder and CEO Mike Cameron. The latter expressed his elation at having him as an investor.
Releasing a statement regarding the addition of Batista in the ownership, co-founder and CEO Cameron said, "We are thrilled to have someone of Dave's caliber as an investor and partner.' Dave's involvement in our brand is a major step towards Devils River Whiskey leading the diversification of bourbon culture and elevating Texas whiskey." (H/T Ringside News)
Batista also commented, "I'm extremely honored to join the Devils River family, I was blown away by their products and the love and pride that goes into making them. I couldn't be more excited to contribute to the growth of the company", expressing his ecstasy upon joining hands with Cameron on this venture.
Furthermore, the press release stated that Devils River Whiskey was established in 2017 and expands in over 5 countries. It will be fascinating to see how the Hollywood star assuming the new role of a businessman will pan out.
Related: WATCH: Brazilian Jiu Jitsu Black Belt fails to save himself from Dave Bautista's iconic Batista Bomb
D-Von Dudley looks back on mentoring wrestler and actor Dave Bautista
When Batista made his jump to the main roster from OVW, The Animal wasn't immediately launched into the main title scene, Infact, there was a transitory period when he accompanied WWE Hall of Famer and one half of The Dudley Boyz, D-Von Dudley. In a recent interview, the WWE veteran reflected on his days, training The Animal in WWE.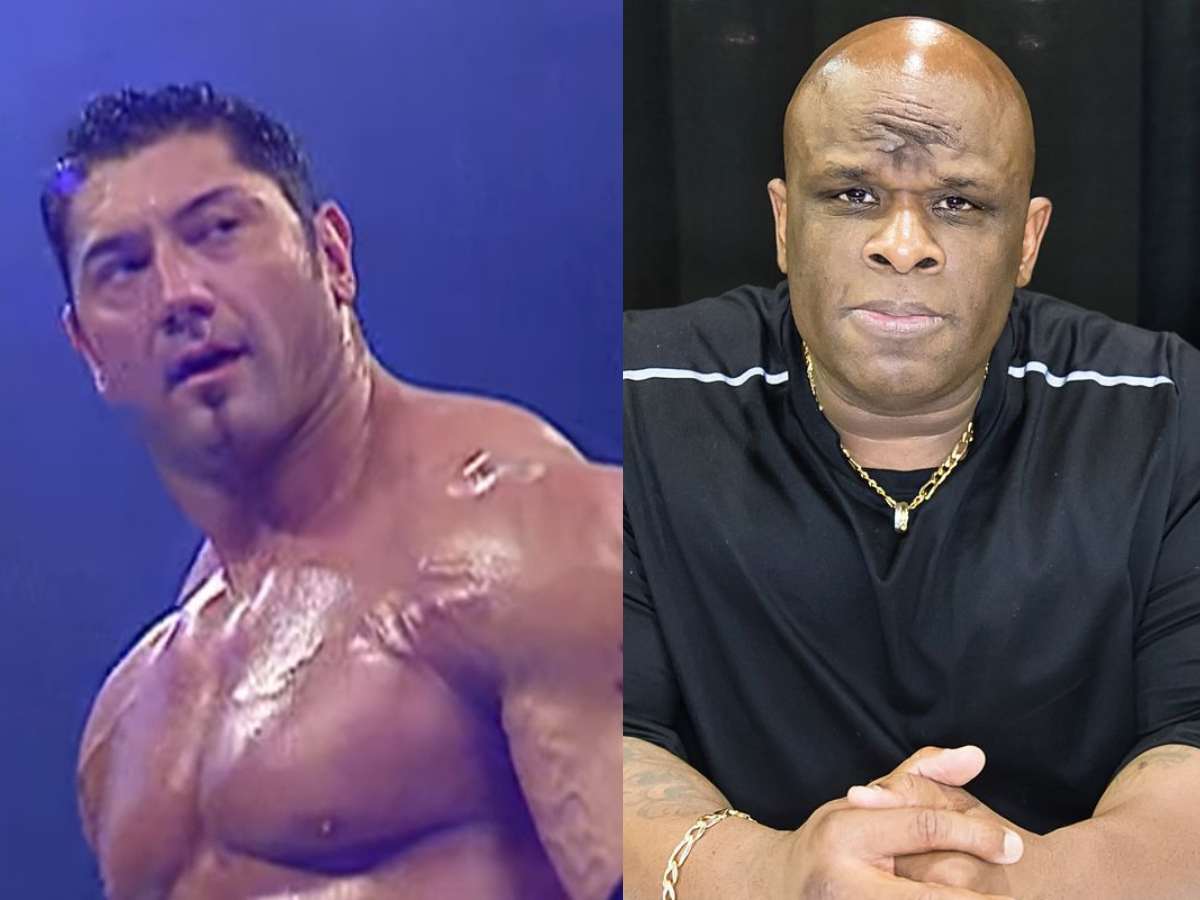 Speaking in an interview with PWInsider via Wrestling Inc., the wrestling legend recalled his time in WWE, mentoring Batista. The 54-year-old star made his main roster debut as the bodyguard of D-Von during the latter's brief singles run in the promotion. During his small stint with D-Von, the Hollywood star was dubbed "Deacon Batista."
"It was great working with him, I remember Dave telling me that he really didn't have that much of knowledge in terms of working in the ring because, when he was in OVW, and again, this is coming from Dave, all they did was have him do run-ins and things like that. So he never really had full matches", said Dudley.
He further revealed that he was thrilled by The Animal's readiness to learn and expand his skills. In the conclusion, he said, he and Batista would often rehearse their segments and matches in the ring.
In case you missed it: