The Clash at the Castle Live event saw Drew McIntyre lose against Roman Reigns for the Undisputed Universal Championship. Drew McIntyre was about to win when Solo Sikoa interfered and cost him the win against his cousin.
The event was a decent one with the performances being good enough to entertain the audience but there weren't any surprises or twists, which the crowd had expected to happen. The only twists and surprises we saw were that of Dominik Mysterio's heel turn and Austin Theory's MITB cash in, which he again failed to cash in as he was knocked out by Tyson Fury.
Botches in WWE occur many times and sometimes the audience are able to point them out or sometimes the wrestler becomes aware of it and he improvises. The Match between Drew McIntyre and Roman Reigns had a botch at the end, which was observed by some and involved Drew McIntyre seemingly recover too quick after the match ended and singing Sweet Caroline effortlessly with Tyson Fury, thereby it was a failure of the selling ability. Former WWE writer Freddie Prinze Jr. has now shed light on the matter and the ending of the match.
On his podcast, Freddie said that the match's conclusion was strange and that they had forgotten to say "cut." He is aware of this fact because he has spoken to a few people about it. When Drew suddenly felt well, he and Fury started singing the song, the team had then left the stream running, according to Freddie, and it all appeared strange.
"The end of the match was weird because they forgot to say cut, I know this for a fact. I asked a couple of people. They left the feed running and all of a sudden Drew McIntyre was feeling good, Tyson Fury came out to the ring, and they sang 'Sweet Caroline' after a loss. It was so weird."
RELATED: Cody Rhodes reveals his merchandise he was slated to present at the Clash at the Castle
Drew McIntyre feels that the titles should be defended in every 30 days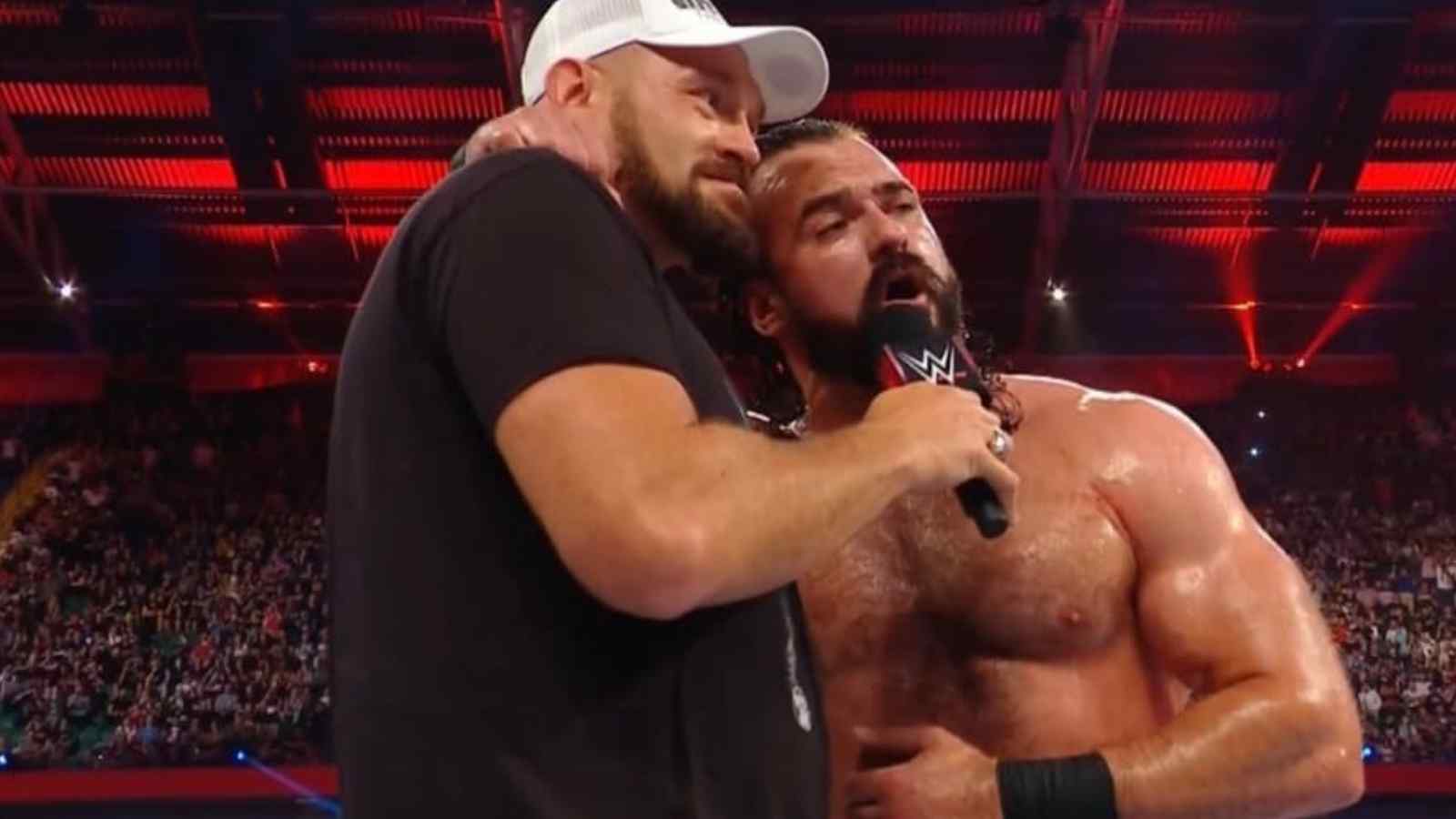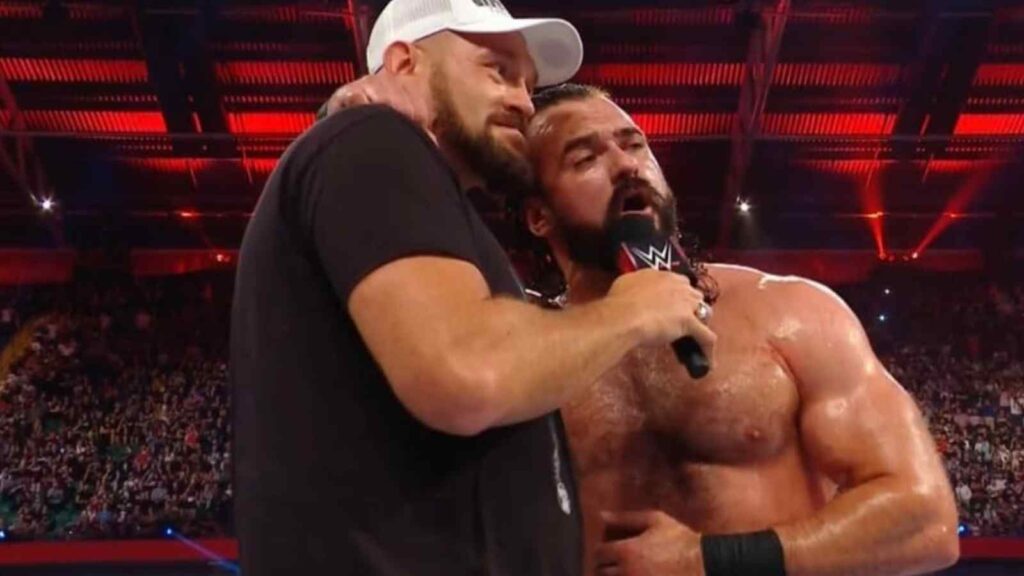 During an interview with Inside the Ropes, Drew McIntyre said that the titles can't be on both shows if they are together and said that the titles should be visible and represented at the live events and at the media interviews. He said that the titles have a certain respect and distinction and that they ought to be defended every 30 days, but that is not the case these days, and it is inappropriate. The belts are good right now and are carried by Roman Reigns, who has been a major star, according to Drew McIntyre, but they also need to be on the show, and it would be wonderful if the champion wrestled frequently.
ALSO READ: "Ah frick" Becky Lynch discusses her feelings on missing the WWE UK event that is Clash At The Castle