Edge is regarded as one of the most prolific and well-established wrestler in the history of this business. Although since his return to wrestling from the claws of a career-ending neck injury he has been playing as a good guy leaving his recent run as the leader of The Judgement Day, I should say the former leader as he was kicked out of his own faction by his disciples a few weeks ago on Monday Night Raw. Edge is best known for being a great heel back in his prime WWE days matching up to his moniker – The Rated R superstar.
The Master Manipulator had always been a great friend to WWE Hall of Famer and current AEW star William Regal whom he also referenced as his mentor at times. One such case happened when Edge was set to face his career long wrestling soulmate Randy Orton in what was dubbed as the "Greatest Wrestling match of All time" back in May 2020 at Backlash. Regal recently revealed on his "Gentlemen Villian" podcast that the Rated-R superstar approached him for some advice leading upto the big match. He recalled that Edge wanted some ideas he could plug in into his bout with Orton.
"I remember Edge calling me when he was doing a match with Randy Orton, which was built as the Greatest Wrestling Match Of All Time, and he wanted ideas. And so I've got all these different things that I can tap into."
Although Edge lost that match after going through a war of multiple maneuvers and unbelievable counters by both sides. He even kicked out off Randy Orton's devastating finisher The RKO but during the ending moments he got caught by a "Low-Blow" followed by the Punt to his skull.
ALSO READ – "Orton is like my favorite"- Kevin Nash reveals that Randy Orton is his current favorite guy in WWE
What's next for Edge in WWE?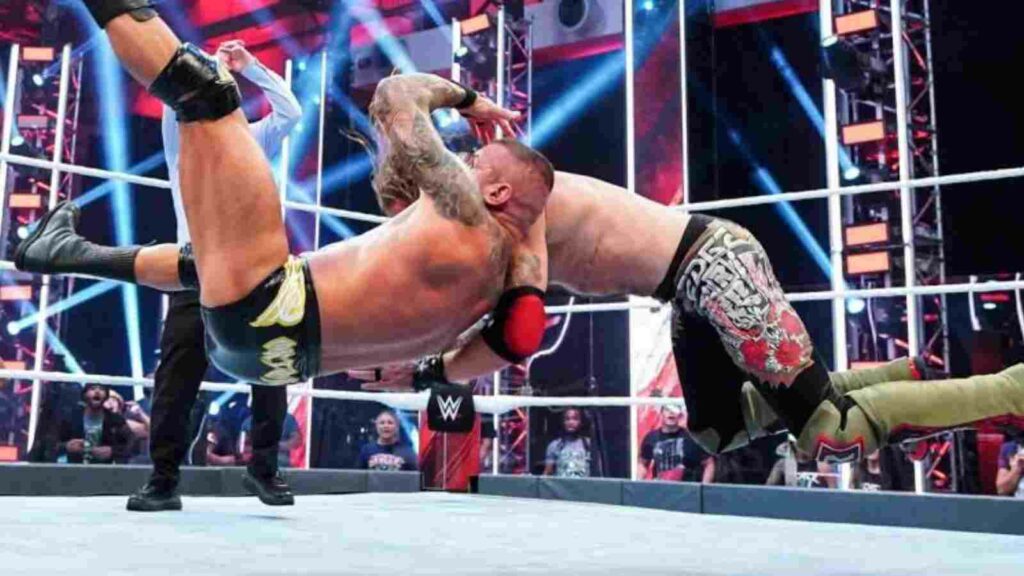 As mentioned above, Edge was kicked out off The Judgement Day a few weeks ago with Finn Balor taking his place in the villainous stable and we have not seen Edge since then. It is believed that the WWE Hall of Famer will soon make his return to complete his revenge over his former teammates and the new leader in Finn Balor.
WWE has been airing a cryptic vignettes over the past 3 weeks on their programming showing some dark place and evil driven messages in addition to some signature props of various WWE legends including Kurt Angle, Dudley Boyz, Eddie Guerrero, John Cena, Randy Orton, Jeff Hardy and interestingly all of them have been great rivals of none other than Edge. It is been reported that all this stuff is a way to get back Edge into WWE programming soon.
ALSO READ – "He's super inspiring"; When Alexandra Daddario revealed how she felt working with megastar Dwayne Johnson
ALSO READ – Vince McMahon approached Chavo Guerrero after Eddie Guerrero's death