Following her NXT success, Mercedes Mone (aka Sasha Banks) made her WWE main roster debut in 2015. She quickly gained a following for her in-ring ability and charismatic personality. Her matches are often praised for their technical skill and storytelling ability. The Boss eventually became a multiple-time women's champion in WWE. Mone rose to prominence during her memorable feud with Charlotte Flair back in 2016. Outside of wrestling, Mone has also had a successful career in entertainment, with her role in TV shows like The Mandalorian and music videos as well.
At WrestleMania 38 last year, Mercedes Mone won the women's tag team title along with Naomi. However, The Boss was reportedly not happy with their future plans and decided to walk out from the company alongside Naomi in May. After becoming a free agent in January this year, Mone continued her wrestling career by joining NJPW.
However, on being asked about Mone's WWE return by Ariel Helwani of BT Sport, her best friend Bayley manifested hope. "I'll say yes, because this is her home. This is her dream," Bayley stated. The Role Model also praised the IWGP Women's Champion for her current run and claimed that she will take over the world by storm in coming months.
Bayley concluded, "But I know this is her home and where her heart is, and by her heart, I mean me. So, she needs to come back to me. I need her. I need my travel partner." Considering her statement, Bayley seemed optimistic about Mone's return just like many fans as well.
Related: Sasha Banks a.k.a Mercedes Mone could open the Forbidden Door
Did Mercedes Mone consider returning under Triple H's creative regime?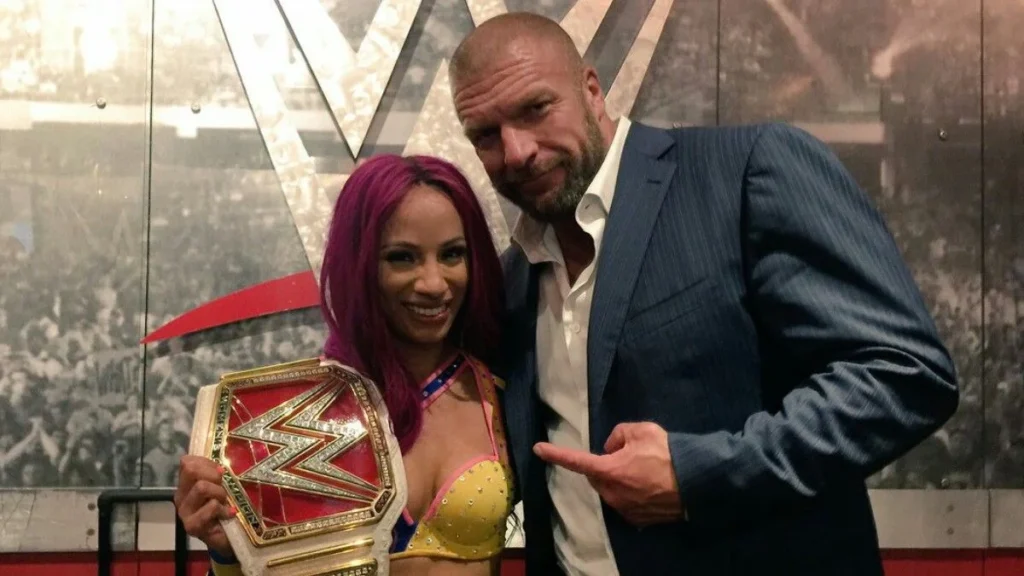 Mercedes Mone (aka Sasha Banks) tasted great levels of success in NXT with Triple H in-charge. The Game also praised her abilities on multiple occasions. When Hunter took over the creative control of WWE's main roster in July last year, fans were hopeful about Sasha Banks' WWE return.
However, that was not the case, as The Boss kept waiting for her contract to expire and then left WWE for good. Bayley was also asked if Mercedes ever considered coming back to WWE following Triple H's creative takeover.
Bayley answered, "Honestly, I don't know," Bayley admitted. "She's a little private about that stuff. We talk about a lot, but she's very private when it comes to that situation, you know." With Mercedes being in NJPW, fans could expect to see her in AEW very soon, but they'll have to wait for her WWE return.
In case you missed it: