Macho Man Randy Savage was one of the most iconic superstars of the 1980s and 1990s in WWE. He gained a lot of fans during his prime due to his personality and charisma. His feud with Hulk Hogan is considered one of the best storylines in WrestleMania history. The Hall of Famer has gained immense popularity among the older generation of fans.
However, after having a successful stint in WCW, Savage chose not to come back to WWE and explore other options. He tried his luck in Hollywood and played a pretty impactful role. Macho Man played Bonesaw McGraw in Spider-Man in 2002. It gained a lot of prominence in the WWE during that time.
In the scene from Sam Raimi's first Spider-Man movie, Peter Parker wrestled Bonesaw McGraw, played by Savage, in a steel cage match. The scene is considered iconic by many fans. It helped Parker realize his powers, which changed the story in the movie. Moreover, it was an authentic "David vs. Goliath" story where the protagonist overcame the odds and defeated a giant like McGraw.
However, the movie also brought troubles for Macho Man Randy Savage. While filming the scene with the Steel Cage Match, the WWE Hall of Famer suffered a neck injury. This would cut his wrestling career short and restrict his movements. Savage reduced his career to sporadic appearances.
The Macho Man appeared in TNA during his initial days. Savage debuted in November 2004 and left the company in December due to creative differences with Jeff Jarrett. He never wrestled again and was inducted into the WWE Hall of Fame in 2015 after he died in 2011.
Related: WATCH: Spiderman actor Tom Holland arrives at Monaco GP without girlfriend Zendaya
The Impact of Randy Savage on the next generations in pro-wrestling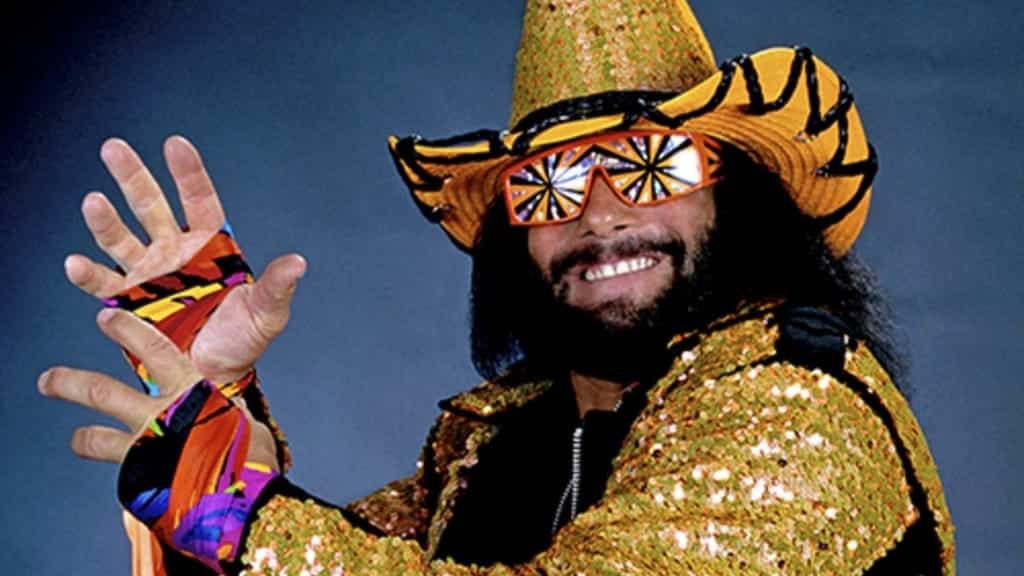 Randy Savage is considered to be one of the best superstars in WWE history. His in-ring skills, mic skills, and overall charisma were unmatched during the era that saw the likes of Hulk Hogan, Ultimate Warrior, and Ric Flair. Many superstars from WWE and AEW have studied the career of Savage and taken aspects of his wrestling into their own.
Macho Man Randy Savage died of a heart attack in February 2011. He was posthumously inducted into the WWE Hall of Fame in 2015. The award was accepted by his brother Lanny Puffo, who was also a WWE superstar in the same era as Savage. Superstars like CM Punk, Kevin Nash, and Jay Lethal paid tribute to The Macho Man in different ways.
Punk used the famous elbow drop in his matches, which was made famous by The Macho Man. The Chicago native spoke multiple times about how important Savage was while growing up and learning the sport.
In case you missed it: