There's a saying that goes – 'real recognizes real'. Justifying those words, Johnny Gargano extended a sweet gesture on social media towards Seth Rollins. After The Visionary captured the inaugural World Heavyweight Championship by overcoming a herculean AJ Styles, fans were ecstatic. The battle for ultimate supremacy went over 20 minutes and gave wrestling fans an iconic opener that will be remembered for a long time.
After the match, WWE Hall of Famer and CCO Triple H, presented the prize to its rightful owner, Seth 'Freakin' Rollins. To bask in glory of the moment, Jeddah Superdome was lit up with awe-inspiring fireworks. It surely felt like a big-time moment for everyone involved. Knowing the magnitude of that moment for Rollins, a former NXT Champion congratulated him. That name is none other than Johnny Gargano. He tweeted out an image of himself and Seth Rollins from this year's Elimination Chamber match where both men were sitting over the chamber pod.
If memory has to be refreshed, that match included some breathtaking spots including one where Johnny Wrestling turned a powerbomb from Rollins into a Hurracanrana. Without a doubt, Gargano had the best outing of his so-far main-roster run inside of that unforgiving structure. Following that, Johnny wrestled few matches here and there on Raw. However, after his clash with Grayson Waller at Stand & Deliver, Mr. Wrestling aggravated his shoulder issues.
That forced him to undergo another period of hiatus. Thankfully the injury wasn't serious and it only took a month for Gargano to fully recover. Following Backlash, he reunited his popular faction from NXT – The Way, excluding Austin Theory, in a backstage segment on Raw. It appears like they'll move ahead together on the red brand. Also, two weeks ago on Raw, he participated in a Battle Royal to determine the No.1 contender for Gunther's Intercontinental Championship. Despite some grit, Johnny was eliminated from the match.
Related: WATCH: Brock Lesnar makes gritty Cody Rhodes pass out with a fierce Kimura Lock at Night of Champions
Triple H has big plans for Johnny Gargano and a currently injured superstar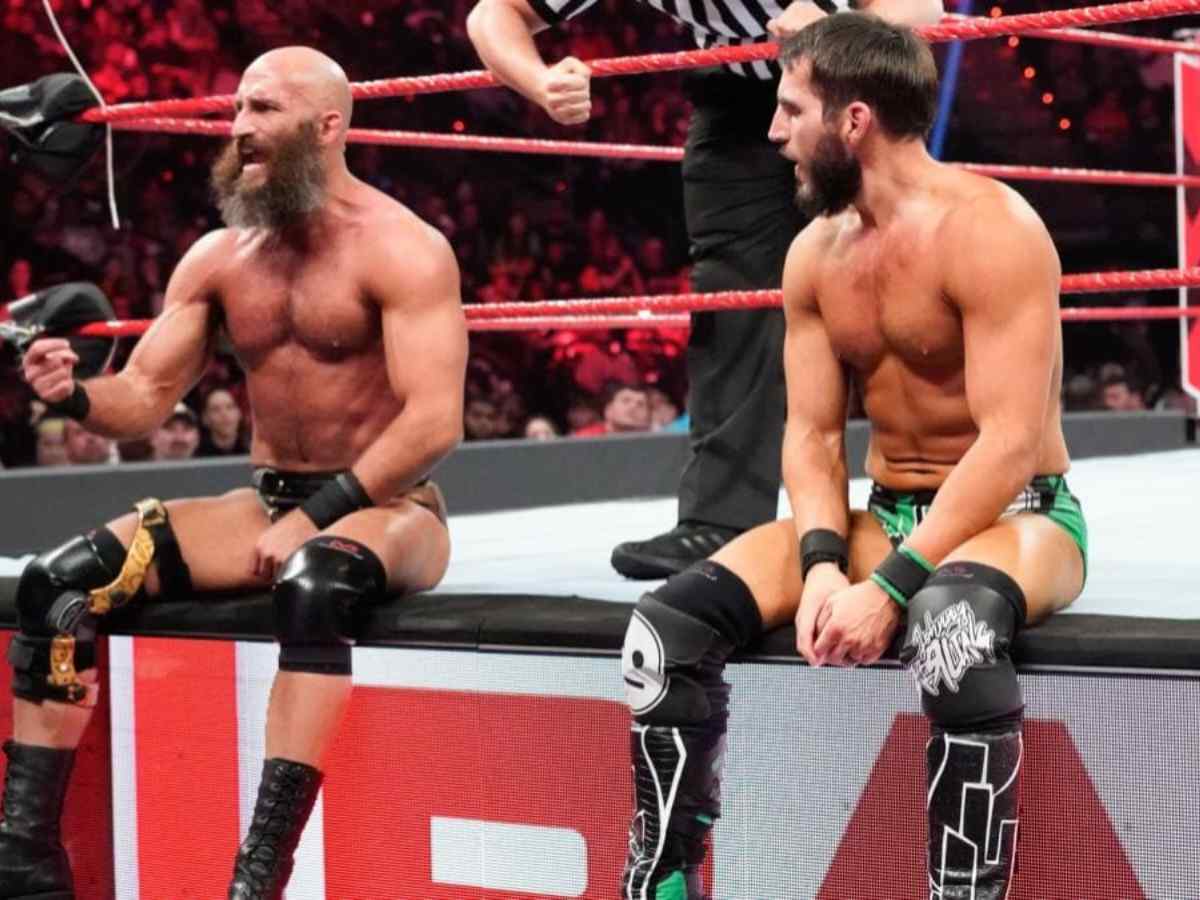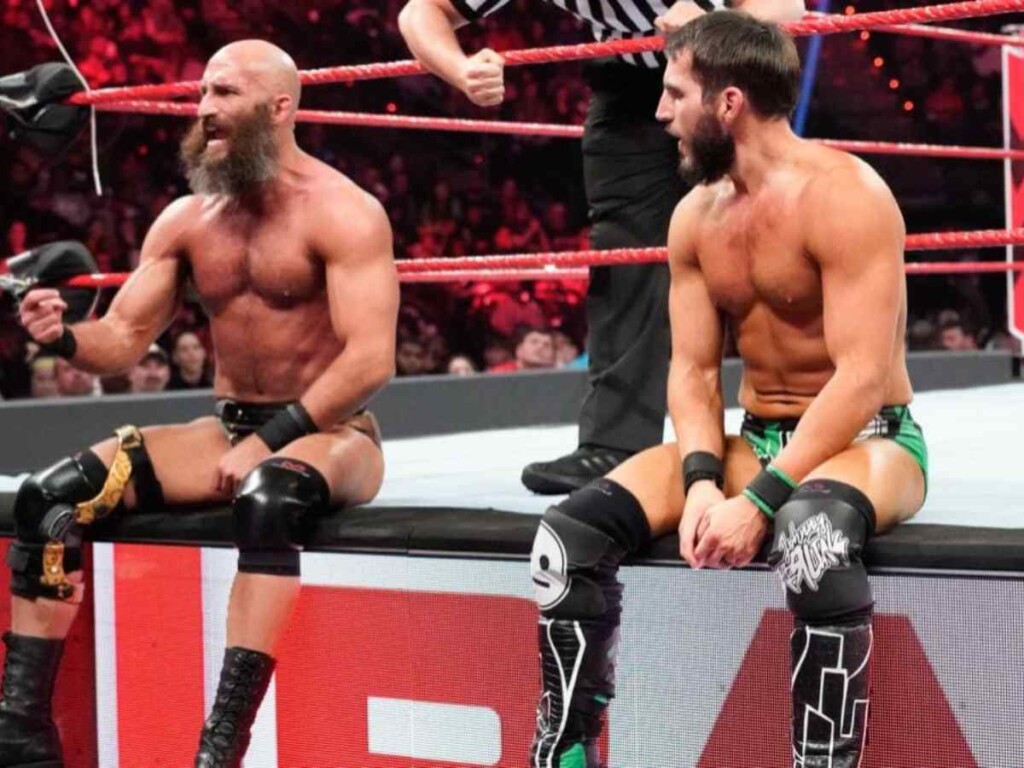 It appears like the ardent fans of NXT's Black & Gold era are in for a treat, sooner than later. Few days ago, BWE, who has been a reliable source for WWE leaks, tweeted out some good news. According to him, there are plans for a DIY reunion on Monday Night Raw. One-half of that iconic NXT duo – Johnny Gargano, is already back from injury. However, the other half – Tommaso Ciampa, who's been out from months, needs to join his former partner.
But, it doesn't seem like fans have to wait any longer to witness that reunion. Per BWE, the DIY are set to receive a push leading to Money in the Bank premium-live-event. If that's true, Tommaso Ciampa's return can happen as early as this week's Raw in Albany. Triple H will look to create a sudden impact on the first show post Night of Champions. The rumored long-term plan is for DIY to challenge Sami Zayn & Kevin Owens for those Tag-Team titles at SummerSlam.
In case you missed it: