WWE Superstar Kofi Kingston, who is a part of The New Day, has been a prominent name in WWE. Fans get on their feet to cheer for the Ghanaian-born wrestler whenever he wrestles. The former WWE Champion is an incredible athlete and has added many accolades to his resume. He recently wrestled his 2130th match in WWE, which is yet another incredible feat.
The 42-year-old superstar is now a part of Monday Night Raw. On the September 18 edition of RAW, Kofi achieved this phenomenal milestone in the Stamford-based promotion. This is indeed a monumental achievement, as it reflects his long and remarkable career in the company.
Wrestle Features posted this on X and informed the fans about it. It tweeted and wrote, "Last night's match vs. Ivar was Kofi Kingston's 2130th match for @WWE." What was supposed to be a tag team match between The New Day and The Viking Raiders was called off due to Eric not being medically cleared.
The New Day proposed a singles match to WWE official Adam Pearce. Kofi was put in the match after he won a Rock, Paper, Scissor game against his New Day brother Xavier Woods. The match itself is claimed to be the highlight of the night. The Jamaican superstar put on an incredibly gutsy performance against the Viking Raiders' Ivar.
Kofi Kingston signed with WWE in 2006 and has been with the company for more than 18 years now. He is a Grand Slam Champion. He won the WWE Championship once and the Intercontinental title four times. Kingston is also a three-time United States Champion. The New Day member has also held the WWE Tag Team Championships several times.
Related: Former WWE Champion showers high praise on Kofi Kingston for still delivering great matches so late in his career
Fans and superstars react to Kofi Kingston's milestone
People on X went on to praise the former Intercontinental Champion after hearing his accomplishment. Fans claimed that Kofi is an underrated superstar. They also mentioned that he is the type of guy WWE can always depend on in times of crisis to boost the television ratings. People believe that Kofi has aged like fine wine and has been delivering good matched even at this age. Watch the reactions of the WWE Universe.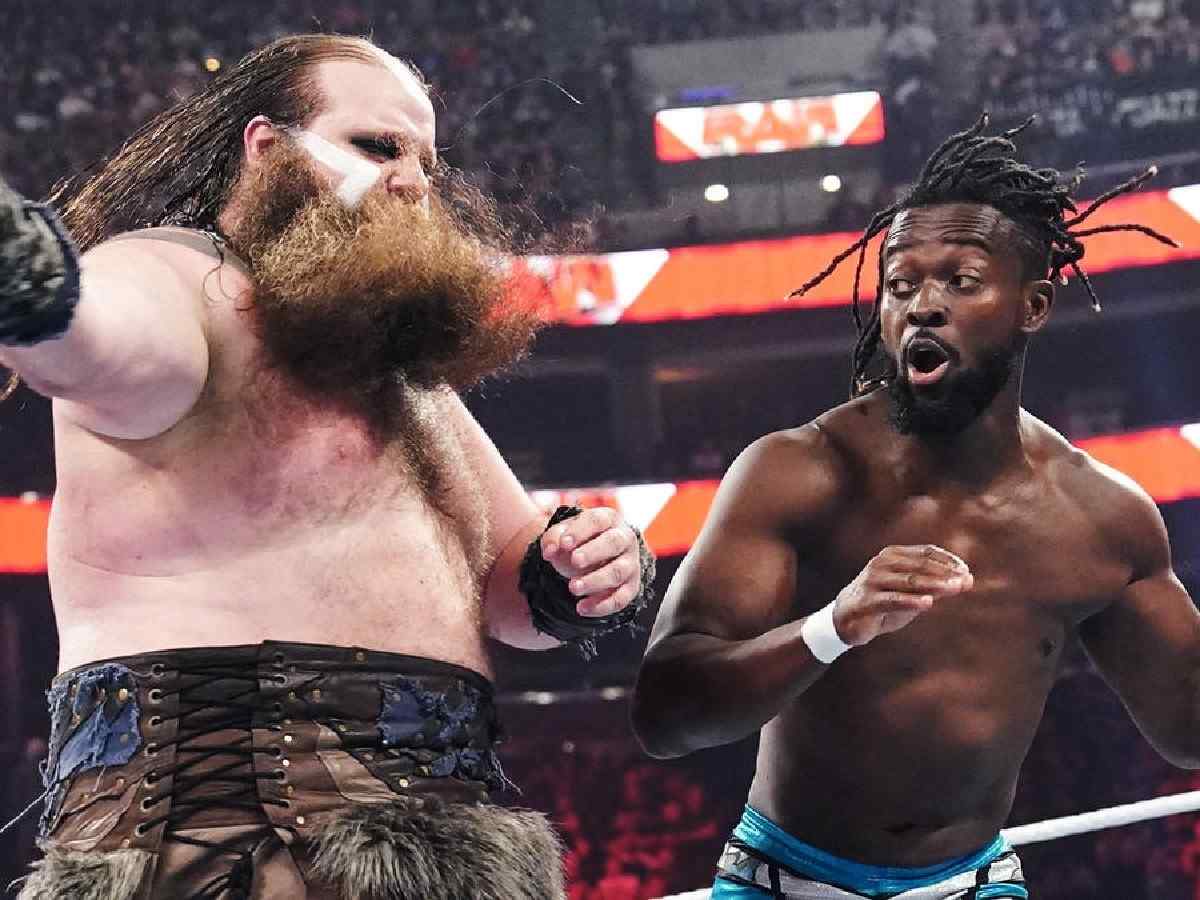 Along with the fans, The New Day members Big E and Xavier Woods have also praised the Grand Slam Champion for his incredible performance. Big E went on to say, "I'm clearly biased but I'm thankful we still get to watch @TrueKofi deliver incredible performances this deep into his career. Grateful for you, legend, while we still have you in the ring." Fans believe that Kofi is due another push, as his performance in his 2130th match gives them reason to believe so.
In case you missed it: