Former AEW TBS Champion Jade Cargill shocked the world when she signed a multi-year deal with WWE. The ultra-charismatic superstar has been a hot topic for over a month now. Recently, WWE legend Kurt Angle expressed his thoughts on Cargill's signing with WWE. Angle highly praised her for her physique and charisma.
Kurt Angle on The Angle Pod talked about Jade Cargill's debut in WWE. He said, "I saw a video of her. She looks bigger than me. She's jacked. Oh, my god. That girl has an incredible future. WWE is going to love her." The WWE Hall of Famer believes that Cargill's physique is quite impressive and she will be at the top of the division soon.
Jade Cargill was one of the top performers in All Elite Wrestling. Her physique is highly appreciated by many pro wrestling fans. Kurt Angle believes that the 31-year-old can do ineffable things in the Stamford-based promotion. Not only has Cargill created a buzz in the wrestling community, but she has also dominated social media.
The former AEW Superstar has been advertised as the next big thing in WWE. It is going to be interesting to see the debut of Big Jade in the squared circle in the Stamford-based promotion. Jade Cargill is one of the biggest signings in WWE history in recent times, especially after the merger with the UFC to form TKO.
Related: WATCH: WWE officially addresses signing Jade Cargill with amazing video package on SmackDown
Jade Cargill shared an interesting tease ahead of WWE debut
Jade Cargill has been the talk of the town for over a month now. She has been making headlines ever since she signed a multi-year deal with WWE. Recently, the former AEW Superstar shared an interesting post on X, which got the fans speculating regarding her first appearance in WWE.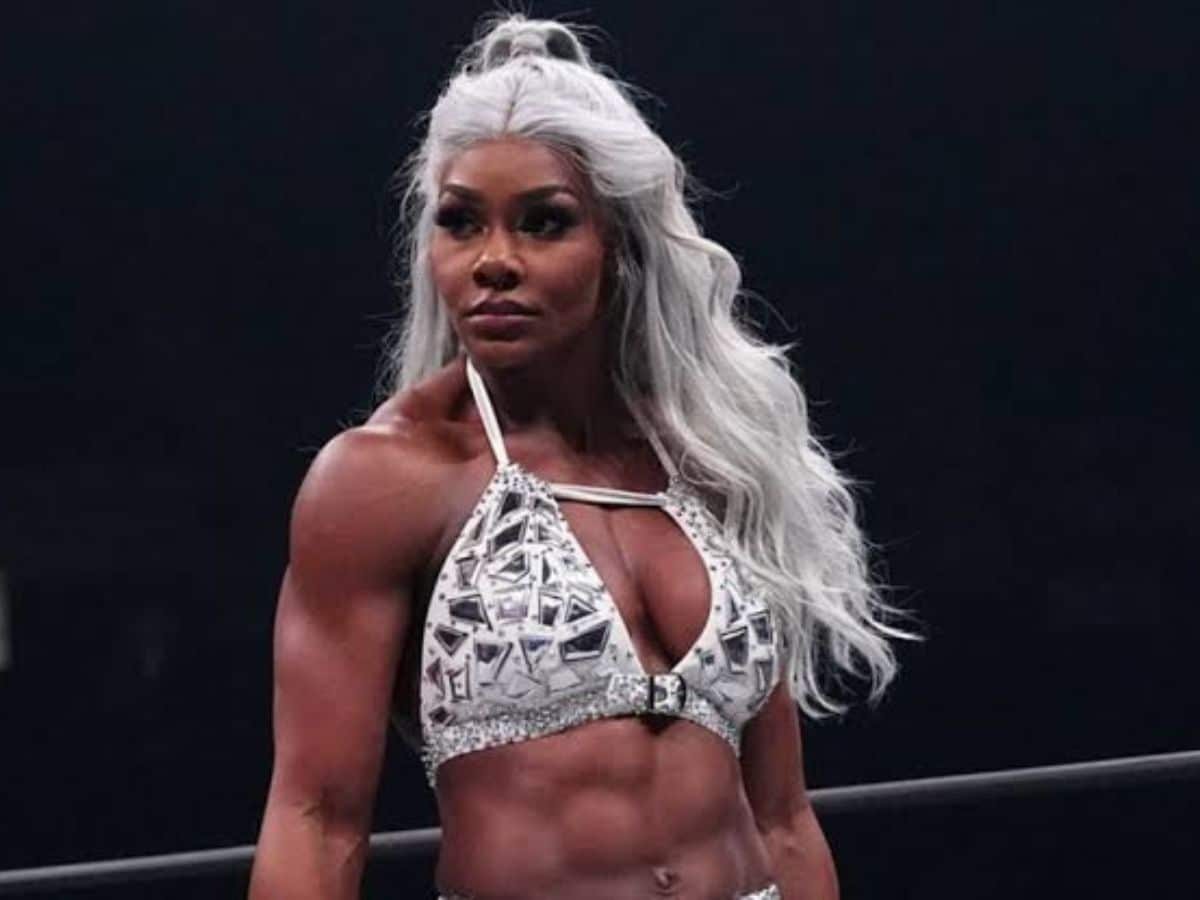 Cargill on X posted a message saying, "A Storm Is Coming…" followed by a mark of lightning. Fans have been speculating that her debut on the main roster will create a rumbling in WWE. The company has been hyping her on social media and on weekly shows. However, it remains to be seen which brand she makes her debut on.
The 31-year-old was speculated to appear at NXT No Mercy. However, that did not happen. Now, all eyes are on WWE's next PLE Fastlane, where Cargill can most probably make her debut. It will be interesting to see her face stars like Charlotte Flair, Bianca Belair, and many more in WWE.
In case you missed it: